Seren Price from South Wales smashed the record while raising thousands for a children's hospital that helped her as a baby.
A five-year-old girl who became the youngest person ever to complete the national three peaks challenge in under 48 hours has been nominated for an award after raising thousands of pounds for charity.
Seren Price, from Llangennech in South Wales, hiked more than 500 miles and climbed the UK's highest mountains with her father Glyn.
Together the dad-and-daughter team conquered the summits of Snowdon in North Wales, Ben Nevis in Scotland and Scafell Pike in the northern England in little under two days.
The eventful journey saw them battle extreme winter conditions, including snowfall and freezing temperatures, and take part in a rescue operation.
It was on the way down from climbing their first and highest peak of the challenge, Ben Nevis, when Seren spotted a young woman exhausted and struggling to descend.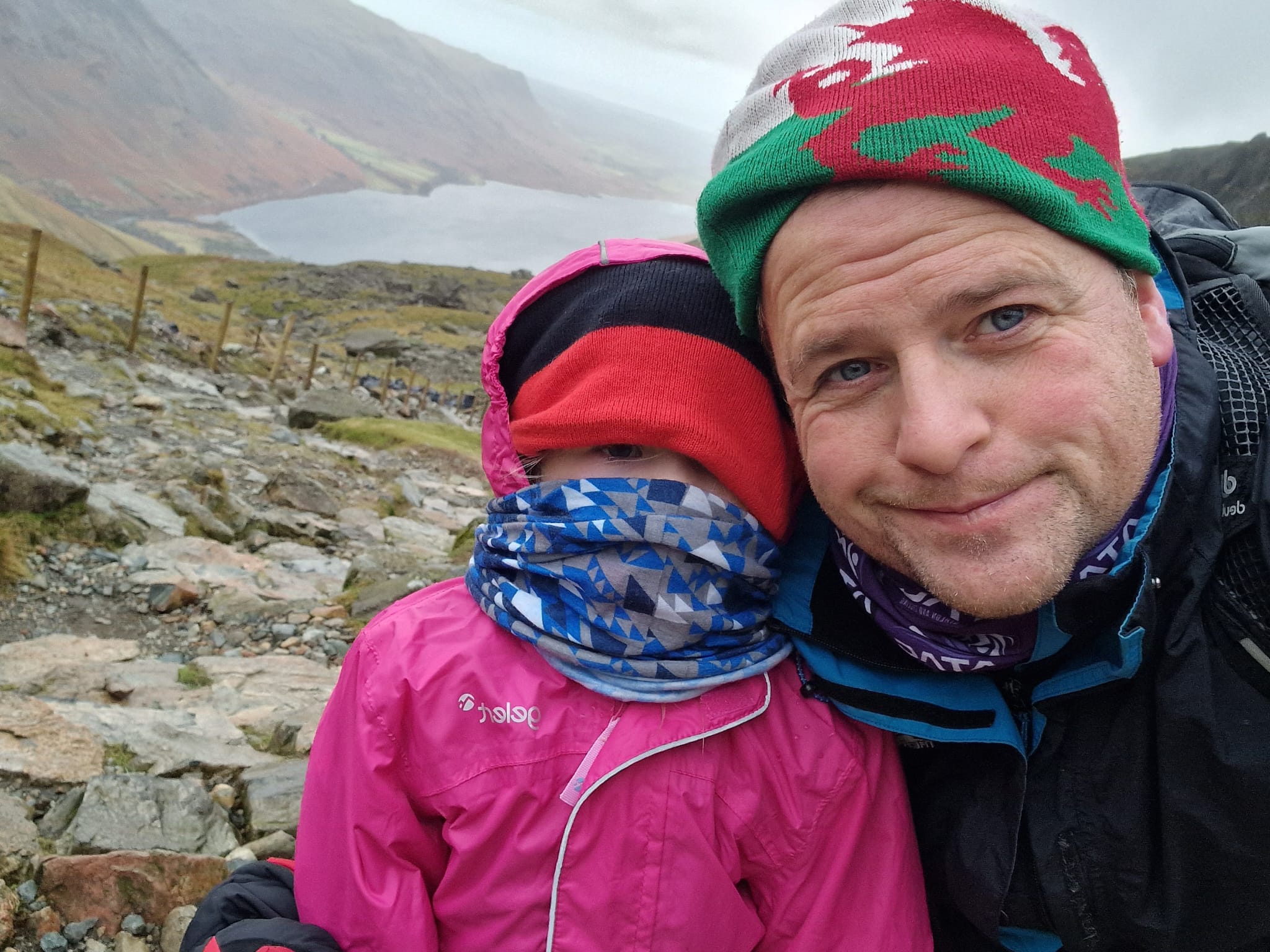 Seren is said to have jumped into action, telling her father: "Daddy, we need help."
The youngster helped call for rescuers and guided the way down to them with her torch, even sharing her last drink of Lucozade with the walker to give her energy.
Despite this experience, Seren was determined to finish the challenge and went on to reach the top of Scafell Pike before returning to Wales to overcome Snowdon.
Seren began climbing mountains with her dad aged just three, and as a toddler scaled the Welsh three peaks which are Snowdon, Cadair Idris in mid-Wales, and Pen y Fan in the south of the country.
The aim of this latest expedition was to raise money for the Birmingham Children's Hospital Charity.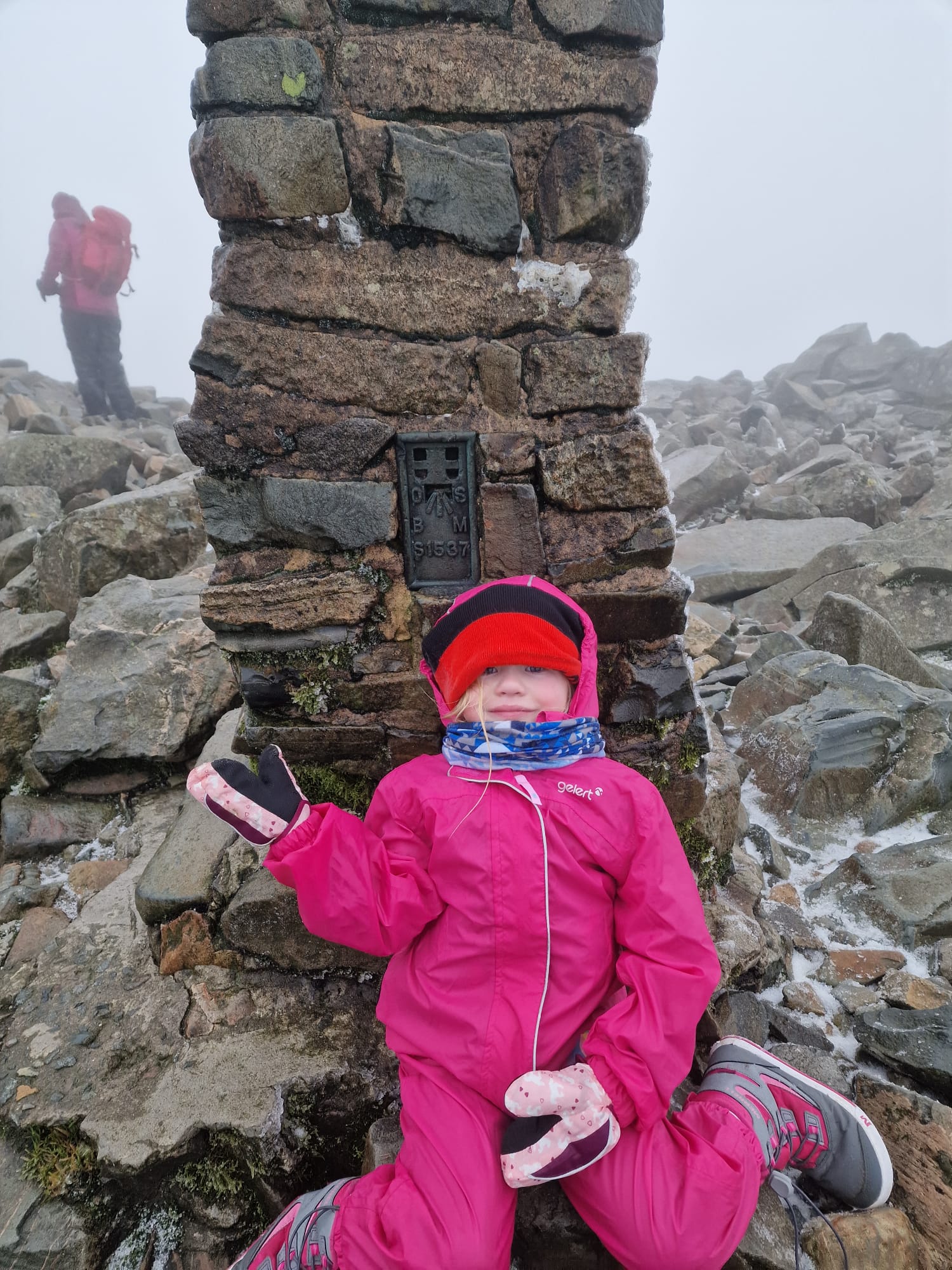 Before setting off in January, Seren said she wanted to do something "incredible" and ensure other children were afforded the same care as she received as a baby at the hospital.
In total, Seren raised £7,300 for the charity and has now been named as a finalist in the JustGiving Award.
She was first nominated by the public but her name along with 20 others was then selected out of 13,000 nominees by a panel of judges including Radio DJ Rickie Haywood-Williams, TV actress Angela Griffin, longstanding fundraiser Caroline Jones and the general manager of JustGiving Pascale Harvie.
Seven winners as well as JustGiving's Charity of the Year will be announced at the ceremony, which takes place at London's Roundhouse next month.
Seren's father Glyn said: "It's an honour, I am very excited that she has been put forward for this award.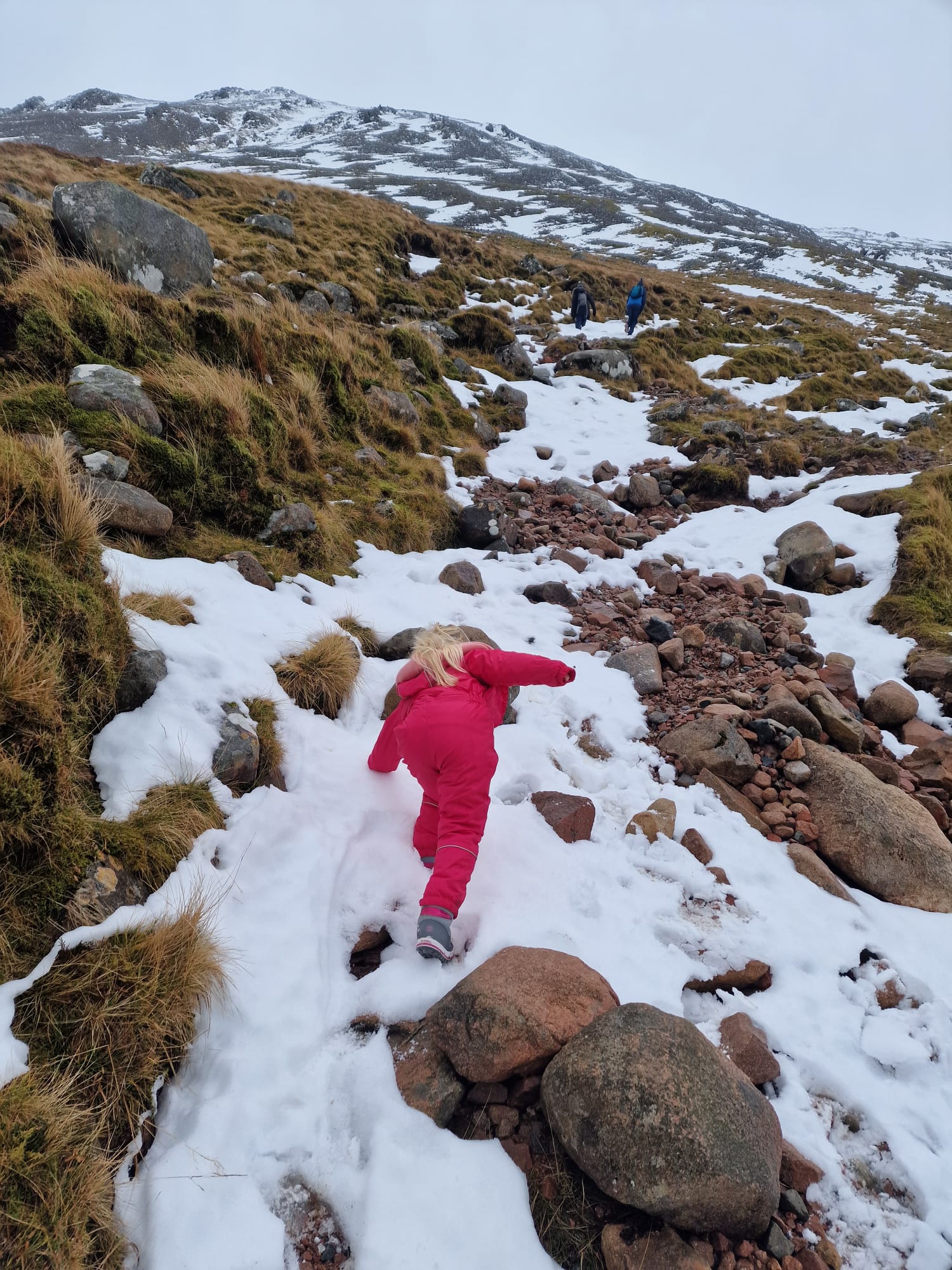 "When we told Seren she had a big shy smile on her face, and she wants to say thank you to all the kind people that donated.
"Seren loves an excuse to get dressed up and wear a pretty dress, make up and accessories. It would also be lovely for the whole family to celebrate a wonderful achievement."
Ms Harvie said: "The ceremony is a magical evening but most importantly it's a moment for us at JustGiving to thank, formally recognise and celebrate the individuals, groups and charities who have done extraordinary things in the interest of others."
Previous JustGiving Award winners include Max Woosey, who was crowned 2022 Young Fundraiser of the Year for camping outside for hundreds of nights in memory of his neighbour and raising funds for North Devon Hospice. 
Three hiking fathers were awarded Fundraising Team of the Year for raising significant awareness for suicide prevention and funds for Papyrus, and the late Dame Deborah James' family received a special recognition award after she created wide-scale awareness of bowel cancer and its symptoms and raised millions of pounds for the Bowelbabe Fund.