Rotherham was the centre of the 2023 festivities, hosting the traditional parade of civic dignitaries.
Yorkshire Day has been marked with events across the county, including a parade of dozens of mayors through the streets of Rotherham.
The civic dignitaries were cheered as they made their way from the town hall to Rotherham Minster – festooned in their regalia and led by the Yorkshire Society and Helmsley town crier David Hinde.
Mr Hinde was accompanied by a band which played not-so-Yorkshire classics, starting with Beyonce's Crazy In Love and followed by The White Stripes' Seven Nation Army and Wild Cherry's Play That Funky Music.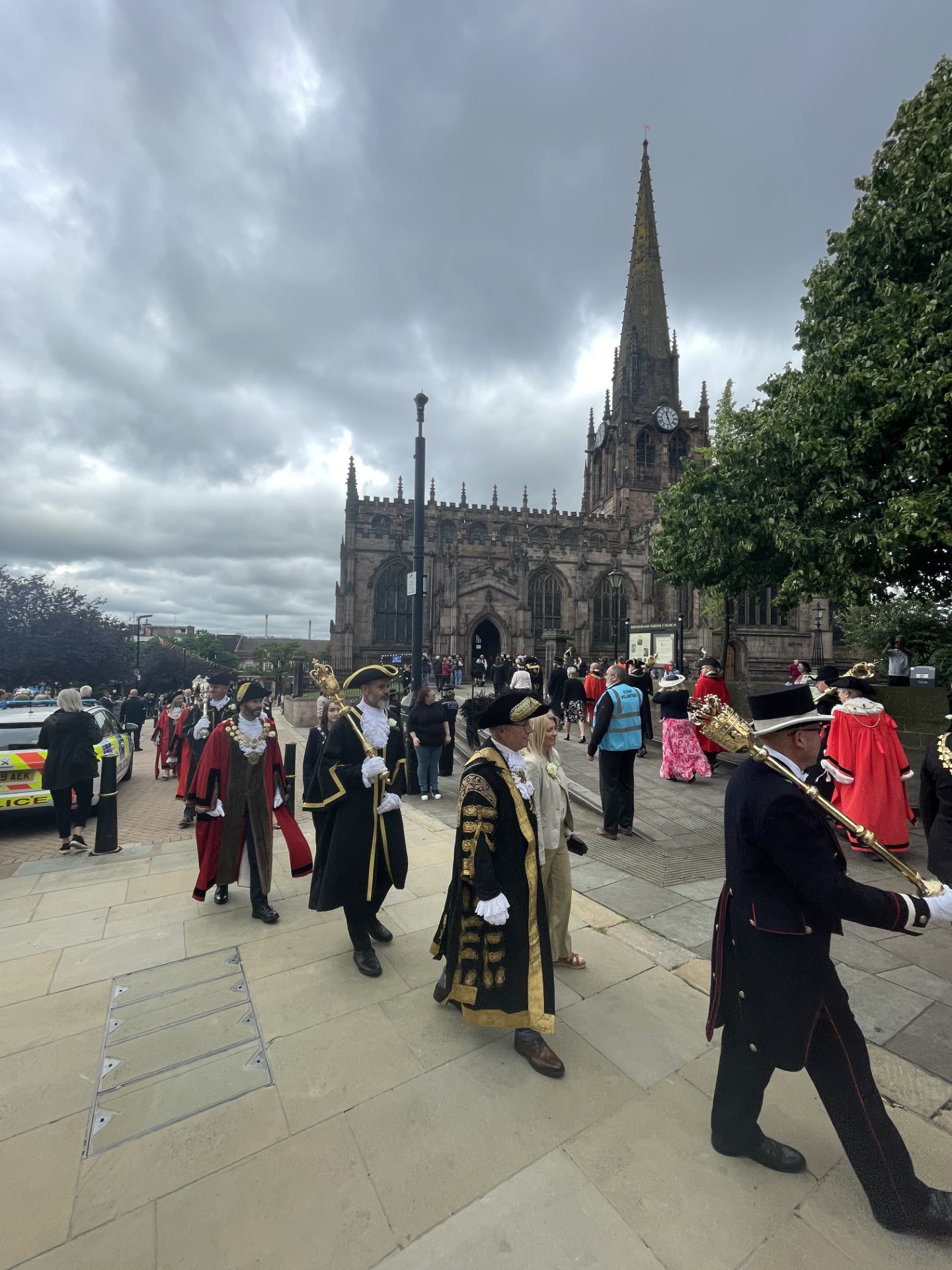 "Yorkshire Day means a lot," Mr Hinde said.
"It means the friendliness of the people here.
"It means the traditions and the culture that we have.
"The achievement that Yorkshire people have made.
"And, just the beauty of the place."
He said: "We're all shouting 'Yorkshire' as loud as we can today."
Yorkshire Day was first celebrated in 1975 by the Yorkshire Ridings Society, formed a year earlier to protest against the local government reorganisation of the county's traditional borders.
It is always held on August 1, a date that alludes to the Battle of Minden in Germany in 1759, which saw the Army allow soldiers to wear roses in their caps.
Among the usual festivities is the reading of the Yorkshire Declaration of Integrity in York, in all the languages used in Yorkshire since its earliest known reference in Anglo-Saxon times, including Old English, Latin, Old Norse and modern English.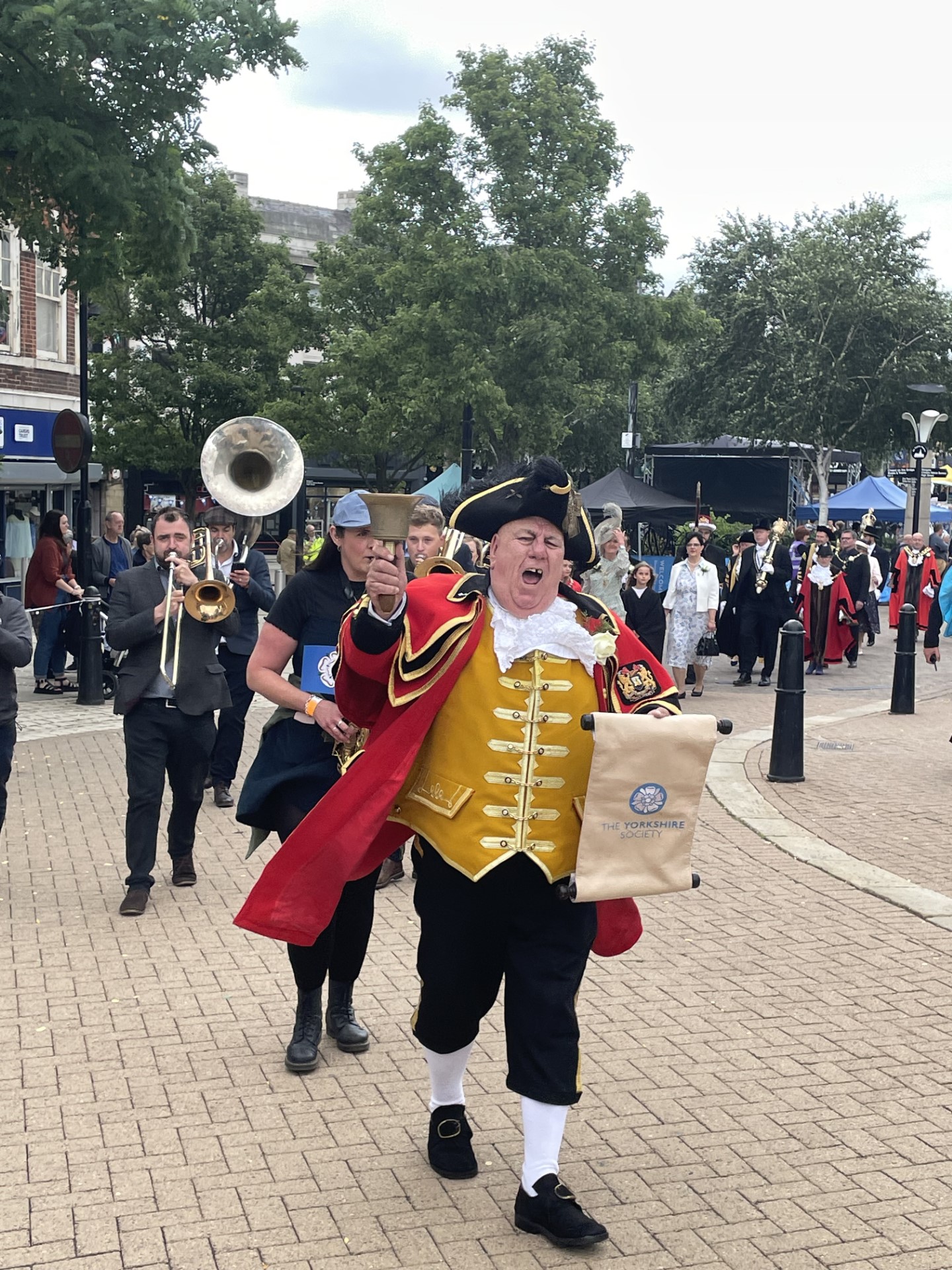 The declaration refers to "within these boundaries of 1,148 years standing", which is a reference to York's Viking foundation in 875 AD.
Towns and cities have taken turns to host the main festivities since 1985 and Rotherham used its tenure to hand over creative control to the borough's children and young people, highlighting the town's hosting the first ever Children's Capital of Culture in 2025.
All Saints' Square, outside the minster, was filled with musical performances, poetry, dance and craft workshops.