Georgia Bilham's trial heard she created an online Snapchat persona in the name of George Parry.
A woman accused of posing as a man to prey on a short-sighted teenager has been given a community order for sexually assaulting her female victim by kissing.
Georgia Bilham, 21, was cleared by a jury of all but one of the 17 alleged offences after about three hours of deliberations following an eight-day free trial at Chester Crown Court last month.
Appearing at the same court on Friday, Bilham, of Alpraham, Cheshire, was said to have created a "carefully constructed deception" by Judge Michael Leeming, as he sentenced her to a 24-month community order.
Bilham's trial was told she created an online Snapchat persona in the name of George Parry to trick the 19-year-old complainant into thinking she was a man.
"George" always wore a hood over his head – even in bed – while with the teenager, who, the court was told, is severely short-sighted.
"George" claimed to be "paranoid" because of his involvement with Albanian gangsters.
Bilham said she believed her cover was blown after crashing her mother's car into a hedge while out for a drive with the teenager on May 11, 2021.
Jurors convicted her of sexually assaulting the teenager by kissing her that evening.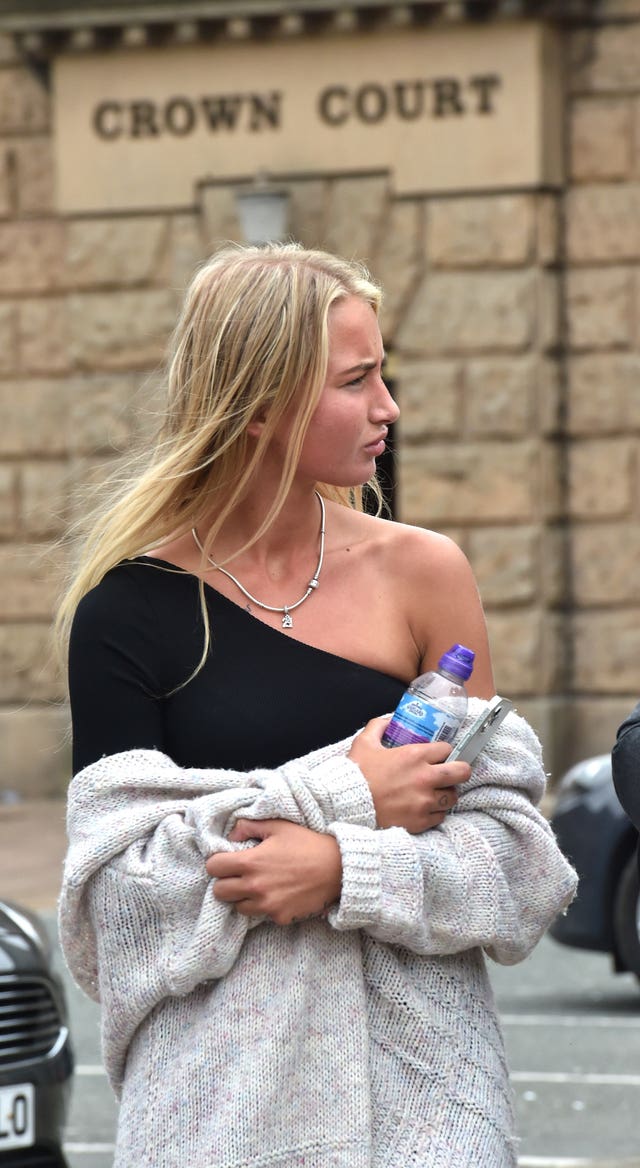 Bilham told jurors she believes a police officer called to the scene revealed her true identity to the complainant after checking her driving licence.
The defendant admitted being caught up in a "web of lies", but denied getting a "buzz" out of deceiving the teenager – maintaining throughout that she thought the woman she had sex with believed she was a female.
Asked during her trial why she set up the fake Snapchat account pretending to be a boy, Bilham replied: "I just was not happy in myself. I just… it was just more like an escape. I don't know.
"I was not confident in myself. It was a stupid thing to do. It was a way of not being me."
Bilham, of Bunbury Road, had denied nine sexual assaults and eight counts of assault by penetration, all between May to August 2021.
Sentencing her, Judge Leeming said: "You took advantage of the complainant's relative naivety. She was taken in by you.
"You continue to deny your behaviour was sexually motivated. You are said to express regret and relief that this is out in the open."
As well as the community order, Bilham must carry out 150 hours of unpaid work and take part in 35 rehabilitation days.
She was also given a restraining order, must sign the sex offenders register for five years and was made the subject of a Sexual Harm Prevention Order, also for five years.