The Government said the new licences will mean cheaper, cleaner and more secure energy for the UK.
The Government's announcement that it intends to grant hundreds of new licences for producing oil and gas in the North Sea has come with a promise of cheaper, cleaner energy for the UK.
On Monday, the Prime Minister said: "We have all witnessed how Putin has manipulated and weaponised energy – disrupting supply and stalling growth in countries around the world.
"Now more than ever, it's vital that we bolster our energy security and capitalise on that independence to deliver more affordable, clean energy to British homes and businesses.
"Even when we've reached net zero in 2050, a quarter of our energy needs will come from oil and gas. But there are those who would rather that it come from hostile states than from the supplies we have here at home."
Here, the PA news agency looks in more detail at what the Government has announced, and whether it will deliver on its promises for cheaper, cleaner and more secure energy.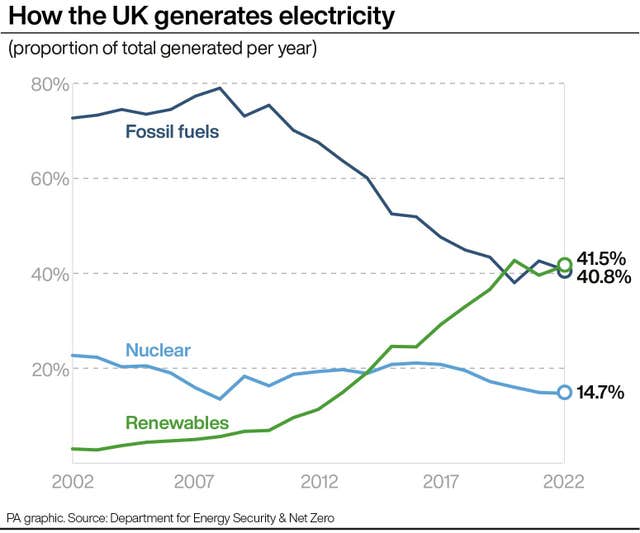 – What has the Government announced?
Monday's announcement from the Prime Minister was mainly a commitment to undertake future licensing rounds for North Sea oil and gas projects, in essence agreeing in principle to allow the fossil fuel industry to undertake new projects.
The announcement did not make decisions on specific oil fields, such as the Rosebank and Cambo projects, and it is unlikely to result in significant practical changes in the immediate future.
Instead, it suggested more of a political dividing line between the Conservatives and Labour, which has promised not to issue new licences for oil and gas production if it comes to power.
The Government has also approved two new carbon capture, usage and storage (CCUS) projects in Scotland and the Humber, which are expected to be delivered by 2030.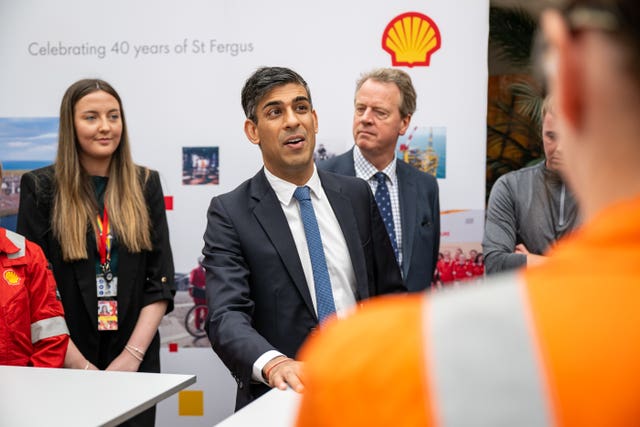 – Why has the Government chosen to commit to new licences?
The Government has said that, even under its plans to achieve net zero by 2050, oil and gas will remain part of the UK's energy mix.
Therefore, the Prime Minister said, use of North Sea resources needs to be maximised as it is a more secure source of supply than imports from "hostile states". The UK imports around 50% of the natural gas it needs, primarily from Norway, but with other contributions from Qatar, the United States and, prior to 2022, Russia.
The Government also argued that North Sea fossil fuels would mean energy was cheaper and had around 75% fewer carbon emissions associated with its production than imported fossil fuels.
– What effect would new licences have on price?
It will not be clear how much oil and gas will be produced under the next licensing round until the Government reveals where the new licences will be, and it can take four years from a licence being awarded to the first exploratory drilling being conducted, with another few years on top of that before commercial production.
Areas with existing oil and gas discoveries could be exploited quicker, but it is still likely to be several years before any new licences produce fossil fuels.
Even once they start producing, experts from oil and gas industry analysts Wood Mackenzie suggested they would have little effect on household bills, with energy prices being dependent on the European price of oil and gas.
Greg Roddick, principal analyst at Wood Mackenzie, said: "If there was a giant gas discovery it might soften gas prices a bit, but it seems unlikely to make a significant difference."
– Will new licences improve energy security?
All gas produced in the North Sea is either used domestically or exported, so additional production in UK waters would likely displace some of the gas that we import from elsewhere, providing more security.
But the Wood Mackenzie analysts stressed that energy security also depended on the level of demand, saying that driving down demand for oil and gas would play a significant role in reducing the UK's reliance on imported fossil fuels.
– What will be the climate impact?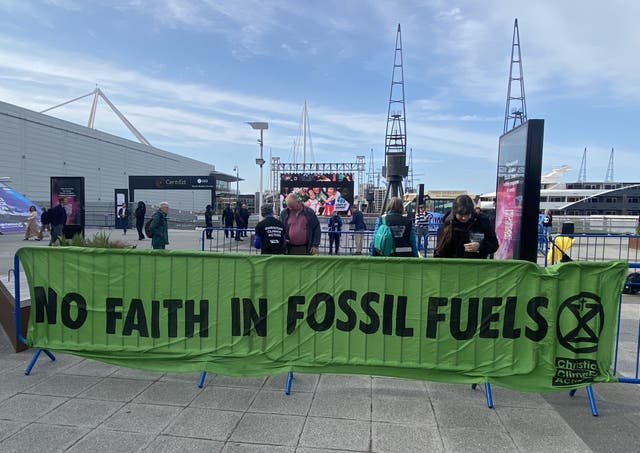 Fossil fuel production in the UK does generate less emissions than production in many other places thanks to a drive to decarbonise the industry, while the transport costs of importing oil and gas add further emissions when compared with domestic production.
James Reid, also of Wood Mackenzie, said: "We do see in our modelling that it's more beneficial from an emissions-saving perspective when you produce it domestically."
But, again, the analysts stressed the importance of reducing demand, which Mr Roddick said be "the biggest factor in terms of climate impact" as it is the actual burning of fossil fuels that generates the largest quantity of CO2 associated with the industry – far outstripping the amount saved by replacing imports with domestically produced oil and gas.
And while producing gas in the UK emits less carbon than importing liquified natural gas from, for example, Qatar, it still emits more than imported gas from Norway – which provides around three-quarters of the UK's gas imports.