The Advertising Standards Authority ruled that the ads must not appear again.
Two TikTok posts by influencers promoting vapes have been banned for breaking rules prohibiting e-cigarette advertising on social media.
The first post from the account @Panaxhe_ shows a young man selecting a blueberry-flavoured Elf Bar for breakfast from a fridge full of the brightly-coloured devices before returning later for a kiwi passionfruit-flavoured vape for lunch.
The second showed former Gogglebox star George Baggs, who was 19 when he posted the ad, holding up an HQD Wave disposable electronic cigarette still in its packaging, while on-screen text stated: "Matching my outfit with my new HQD v@pe".
As the video went on, Mr Baggs got dressed while smoking the vape, with text stating: "Always get asked to do these sorta vids so here ya go 🙂 #HQDVIP #uk #trending."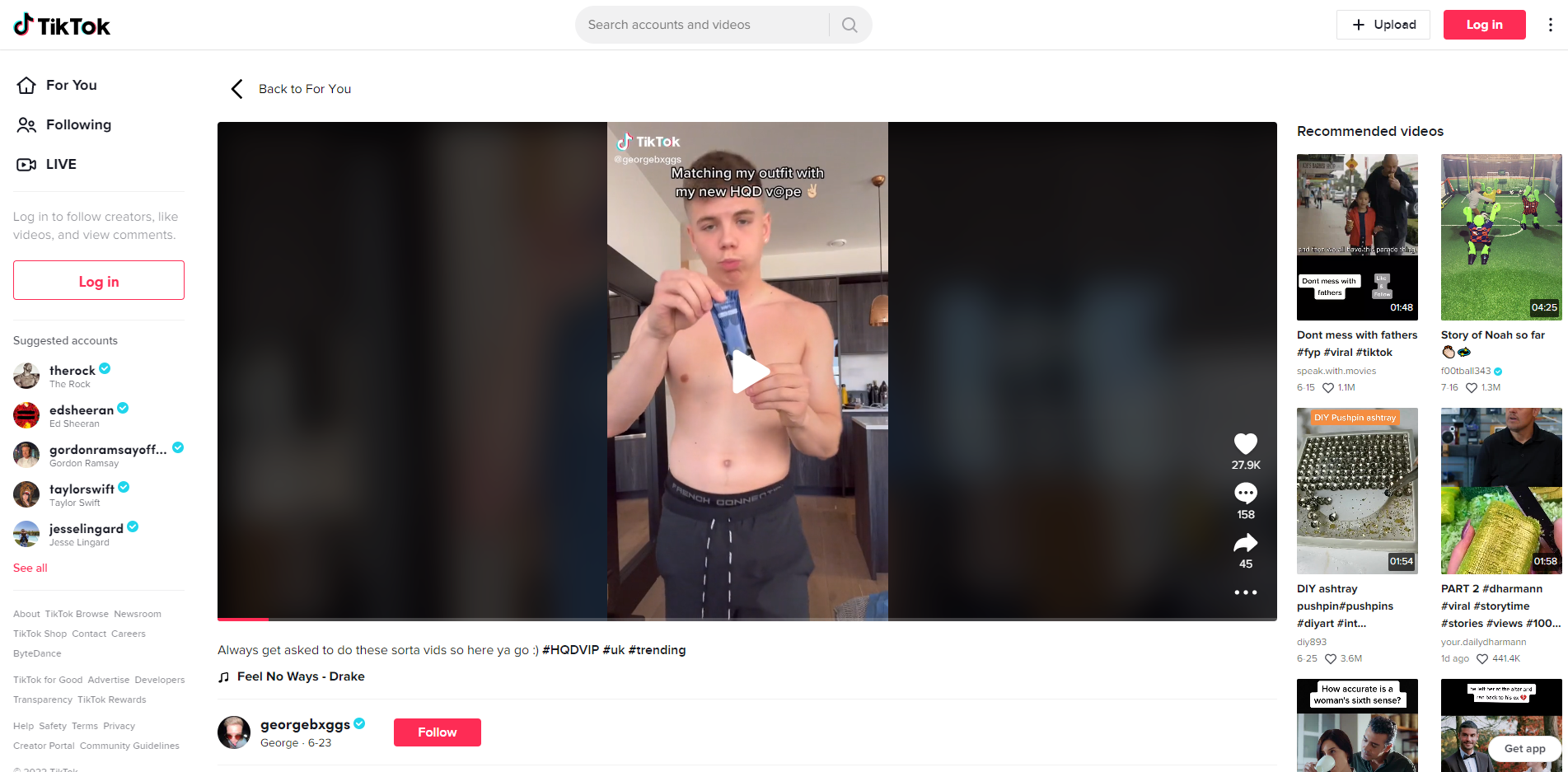 The Advertising Standards Authority (ASA) investigated whether the posts broke advertising rules by promoting unlicensed, nicotine-containing e-cigarettes on TikTok, and by featuring Mr Baggs, who was under 25 years old.
There are strict rules on promoting vaping products in the UK that are designed to prevent irresponsible marketing and ads aimed at young people.
However, promotions on TikTok, which has an age rating of 13+ and is widely used by children who are much younger, for Elf Bar and HQD products, among others, appear to openly flout those rules.
Green Fun Alliance, trading as Elf Bar, said they had contacted the content creator and TikTok and asked them to remove the post.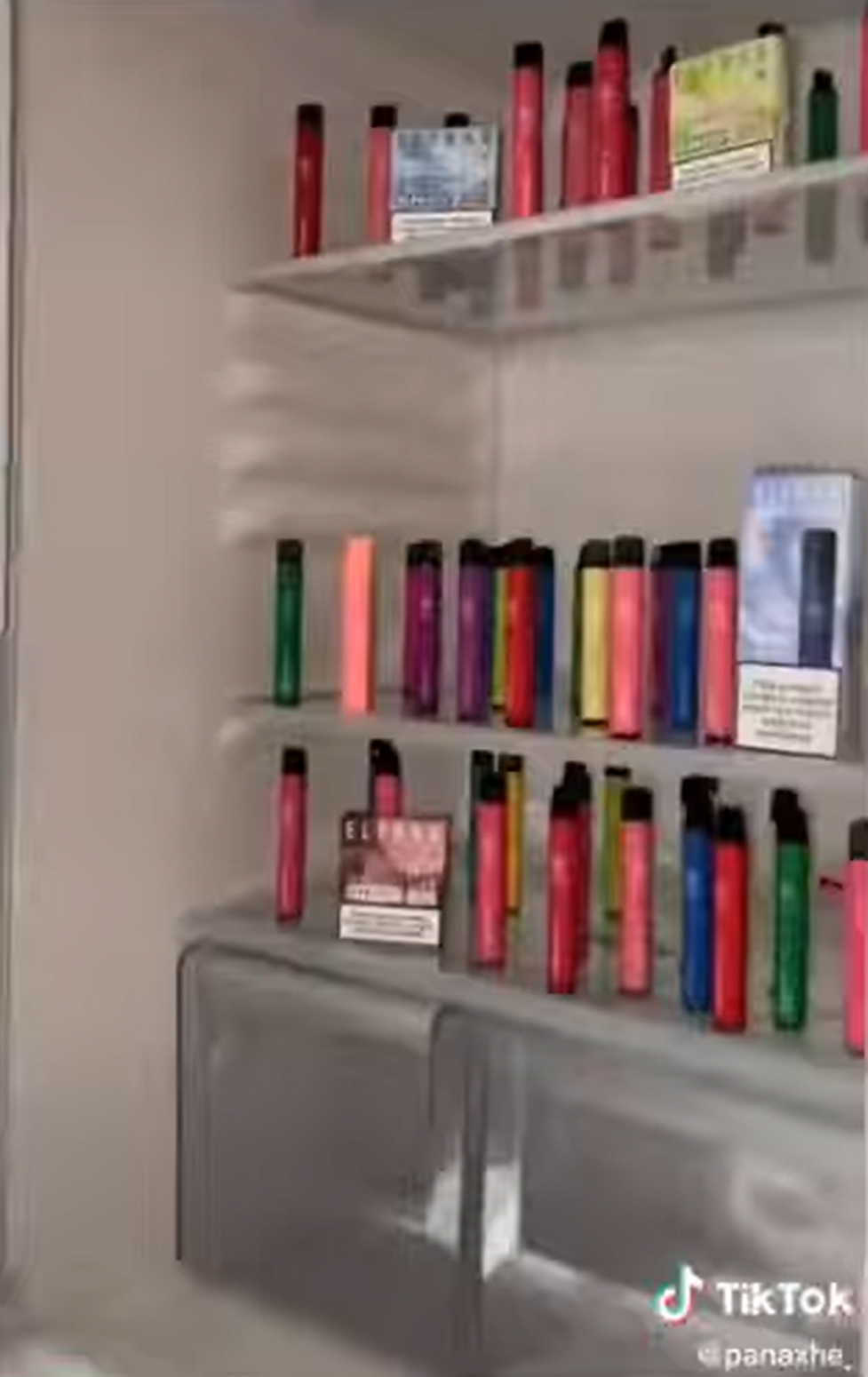 Elf Bar said they would improve their internal review and monitoring mechanisms to ensure that all online content complied with regulatory requirements.
It had stopped TikTok content and communications marketing in the UK as a result of the complaint.
HQD Tech said it did not believe that Mr Baggs was encouraging viewers to try the product.
It said it had removed all content posted by Mr Baggs until the conclusion of the ASA investigation and was taking additional steps to ensure younger audiences were not being targeted.
Off Limits Entertainment, on behalf of Mr Baggs, said they had contacted HQD Tech and would ensure that he would not promote any vape campaigns on his social media channels in future.
TikTok said the Elf Bar post violated their branded content policy and community guidelines and had been removed from the platform, and the HQD Tech post breached its terms of service, which prohibited the advertising of cigarettes and tobacco products, including e-cigarettes.
It confirmed that both posts might have appeared on an algorithmically-driven "For You" feed, so that users who did not follow George Baggs or @Panaxhe_ may have seen them.
On the HQD Tech ad, the ASA ruled: "Notwithstanding that we did not consider the ad was permitted on TikTok – anyone shown using e-cigarettes or playing a significant role must neither be, nor seem to be, under 25.
"George Baggs, a public figure, known from the television programme Gogglebox, was shown smoking an e-cigarette in the video and we understood that he was aged 19 at the time the ad was posted. We therefore concluded that the ad breached the Code."
The ASA also ruled that the Elf Bar ad must not appear again, adding: "We told Green Fun Alliance that marketing communications with the direct or indirect effect of promoting nicotine-containing e-cigarettes and their components which were not licensed as medicines should not be made from a public TikTok account."