The party analysed OECD data to determine that the UK's benefits lag behind other European countries.
The Conservatives have "torn apart the social security safety net", the SNP claimed as figures show the UK has the lowest level of unemployment benefits as a proportion of previous income in north-west Europe.
Using an analysis of OECD data, the party compared the UK's benefits replacement rate to neighbouring countries.
This measures unemployment benefits as a proportion of previous in-work income.
After two months of unemployment, the UK offers benefits equivalent to 17% of previous in-work income.
This compares to 90% in Belgium, 85% in Luxembourg, 78% in Norway and 78% in Denmark.
In both France and Germany, the replacement rate is at 66%, while it stands at 69% in the Netherlands.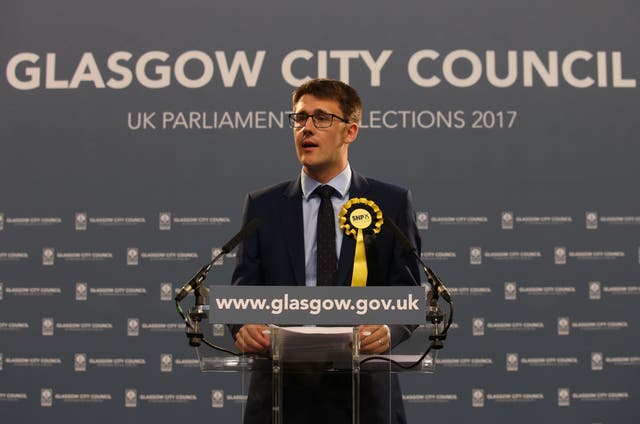 The UK's replacement rate also lags behind other European countries for benefits after one year and two years of unemployment.
SNP social justice spokesman David Linden said: "Scotland is one of the wealthiest countries in the world but too many people are struggling to get by as a direct result of damaging Westminster cuts – showing why independence is key to delivering real change and a fairer society.
"The Tories have torn apart the social security safety net – and the pro-Brexit Labour Party is making it worse by admitting it would keep the most damaging Tory cuts, like the two-child cap and bedroom tax.
"The SNP is the only party offering real change with independence – and real help with the cost of living.
"In contrast, Starmer and Sunak are lurching to the right and taking millions of pounds in vital support away from families during a cost-of-living crisis.
"In Government, the SNP has shown what's possible by introducing progressive policies like the Scottish Child Payment, and spending hundreds of millions mitigating the worst Tory cuts – but independence is the only way to fully protect families from the damage of Westminster control."
A UK Government spokesperson said the welfare system "provides a vital safety net for millions, enabling people to support themselves and their families as well as building towards financial independence through work where possible".
The spokesperson added: "Nearly two million people – including 400,000 children – have been lifted out of absolute poverty after housing costs since 2010.
"But we know families are facing rising costs which is why we are providing record financial support worth an average of £3,300 per household and have increased benefits in line with inflation.
"The Scottish Government has significant social security powers and can top-up reserved benefits, provide discretionary payments, and create new benefits in areas of devolved responsibility."