The pro-Brexit party appears to have been wiped off the electoral map.
The UK Independence Party (Ukip) has been wiped out at England's local elections, losing all six seats it was defending.
The pro-Brexit party lost two councillors in Folkestone & Hythe, one in South Staffordshire, one in Tamworth, one in Tendring and one in Bournemouth, Christchurch & Poole.
It points to a sharp decline in Ukip's political fortunes since it won the largest share of the vote of any party at the 2014 European elections.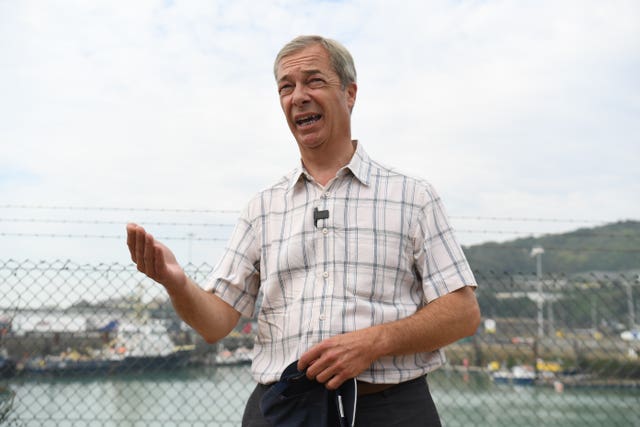 Ukip's rise contributed to then-prime minister David Cameron's decision to announce a referendum on EU membership.
But the party's influence has dwindled since Nigel Farage stepped down as leader in 2016.
Ukip, now led by former Tory MP Neil Hamilton, has no MPs in the House of Commons.
In a video posted on Twitter, Ukip's deputy leader Rebecca Jane said: "I'm not disheartened today. The results were expected."
Another right-wing party, Reform UK, also had a poor showing in the local elections, failing to gain any seats despite fielding nearly 500 candidates.
It lost half its councillors, retaining eight.
Reform, which has no MPs and was previously called the Brexit Party, mainly targeted wards that heavily voted Leave in the 2016 referendum.
Its leader Richard Tice told the Telegraph on Friday that Reform had "changed the course of numerous seats" at the Conservatives' expense.
The former MEP had previously vowed to ensure the Tories "never have a majority government again".