Hotel bookings are said to be 12% down in Bournemouth.
Tourist attractions, coastal destinations and farmers wanting to bring in their harvests are facing a tough summer season as wet weather sweeps across the UK.
Last month was the UK's sixth wettest July on record, with an average of 140.1mm of rain across the month.
Forecasters believe a change in the weather will not come until the second half of August.
Bernard Donoghue, director of the Association of Leading Visitor Attractions, which has the National Trust, English Heritage and zoos among its members, said many outdoor attractions, apart from zoos, are having a bad time amid the downpours.
He told the PA news agency: "Where a destination is quite weather dependent, like seaside destinations, they're having quite a tough time at the moment.
"So people are making the switch to go to museums, galleries, indoor attractions, particularly in cities."
However, Mr Donoghue said record temperatures in Europe, with highs above 40C and wildfires, have driven tourists to "escape" to the UK.
He said: "We've seen a real boom in visitors from Spain, Italy, Greece, Turkey, to London, in particular, over the last three weeks."
Fiona McArthur, operations manager for the Bournemouth Coastal Business Improvement District (BID), said seaside hotels were "breathing a sigh of relief" when summer arrived in June until it took a "turn for the worst" in July.
She said hotel bookings were at a similar level to 2012 when there were also large periods of wet and rainy weather.
Ms McArthur told PA: "Much like all of the businesses across the UK, I guess everyone is affected by rainy terrible weather.
"The hotels are saying that their bookings are around, say, 12% down on what they should be so it's not an easy time and that combined with the cost-of-living crisis, etc.
"Our hoteliers are a pretty resilient bunch so they're just sitting out the next 10 days and their staff are all there, all waiting and ready to welcome everyone back to sunny Bournemouth when it is sunny."
In Blackpool, the council leader said the weather had been "disappointing" for the seaside resort town.
Lynn Williams, who is also the cabinet member for tourism, said: "We get so much more footfall particularly on the promenade when the sun's out because it's so glorious … it's OK but we need a bit of sunshine or drier days."
The National Farmers' Union (NFU) has also warned that its members could face "financial difficulty" if farmers are unable to bring in crops due to continued downpours.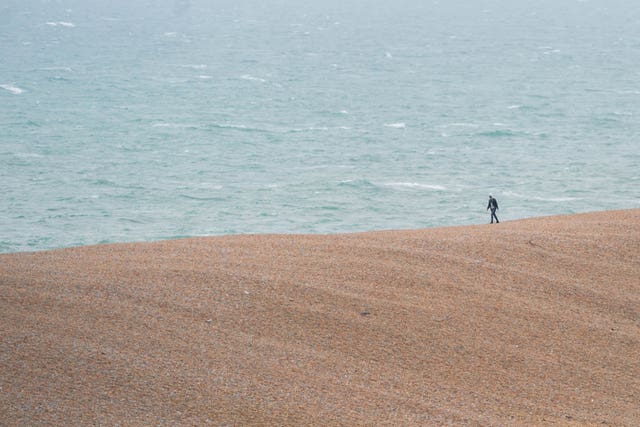 Richard Heady, who runs a mixed arable farm in north Buckinghamshire, told PA that grains need to be harvested at about a 14% moisture level and up to an 18% moisture level if a farmer pays for drying.
However, Mr Heady estimated the moisture level on Wednesday was around the 30% mark.
He said: "The main problem is that the longer the grains are out there, the quality is decreasing the whole time so we grow a lot of milling wheat, which is hopefully going to go out to make bread.
"But if they're standing in the field and are not harvested for a while, the quality decreases so much that they no longer make the specification and we have to sell them for livestock feed."
Another issue, he said, was the warmest UK June on record which has caused some crops to "die off early".
Mr Heady added: "We're kind of sat back at the minute just watching the value of a year's work just decreasing by the day.
"We're not in dire straits yet. As long as we get some dry weather within the next two weeks we'll be able to crack on and get something in the shed before it completely ruins."
Meanwhile, representatives at holiday parks said British people are "well experienced" with the weather and more flexible with their plans.
Tony Clish, commercial director of Park Holidays UK, said: "We're not seeing a major shift in demand patterns, but people are booking later.
"At peak season we would traditionally see more families with school-aged children, and they probably have to balance the budget depending on their income and their outgoings."