Activists from Just Stop Oil and Insulate Britain have caused chaos by blocking major roads around the capital and other disruptive actions.
Transport for London (TfL) is seeking "final" High Court orders restricting the actions of scores of activists linked to the Insulate Britain and Just Stop Oil environmental protest groups.
This week, London's transport network operator secured an injunction lasting five years against 129 named Insulate Britain protesters, as well as "persons unknown", preventing them blocking certain strategic roads around the capital.
TfL is also asking the court to grant another overlapping final order against more than 160 protesters connected to Just Stop Oil to limit their potential impact on specific London roads and locations.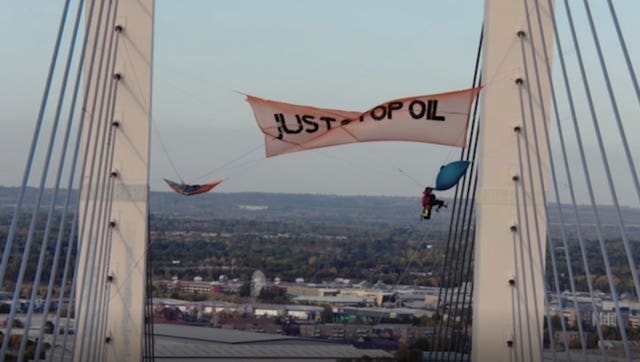 Insulate Britain, which wants the Government to insulate the country's "leaky homes", caused traffic chaos between September and November 2021 by repeatedly blocking junctions of the M25 motorway.
Just Stop Oil protesters, who began their action on April 1 last year and seek an end to new UK oil and gas projects, have also previously brought widespread disruption through sabotaging petrol pumps, blocking forecourts, blockading fuel terminals, and targeting high-profile football matches.
Many members and supporters of the groups – which are affiliated with climate change protest movement Extinction Rebellion – have previously been targeted by interim civil injunctions granted to National Highways, HS2 Ltd and local councils.
Protesters have been arrested multiple times during months of protests, with some recently handed criminal convictions over a track invasion at the Silverstone motor racing circuit and the scaling of a bridge on the Dartford Crossing.
On Wednesday, Mr Justice Morris granted TfL's bid to convert a temporary injunction into a final order preventing the blocking of roads through protests at 34 locations in London – including important bridges and junctions and longer stretches of road such as the A4 and North Circular.
The judge concluded, following a hearing in London in March, that, despite the last road protest solely under the Insulate Britain banner taking place in November 2021, there was a "real and imminent risk" of further protests.
He said he was satisfied that "ensuing harm" from future protests would be "grave and irreparable", adding that "the deliberate blocking of roads so that vehicles of all types cannot pass would cause serious disruption to many people, risk to life and of violence, economic harm, nuisance and the diversion of public resources".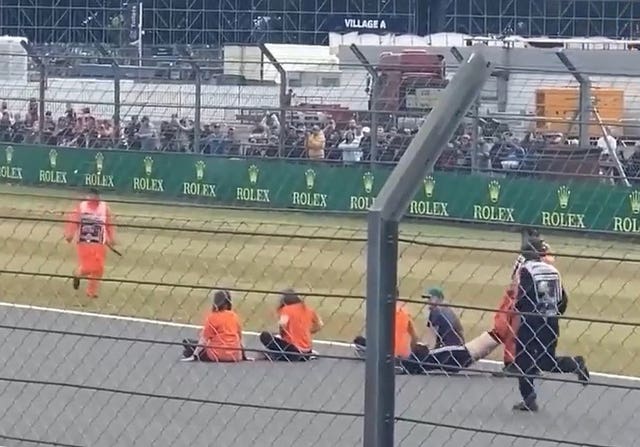 Mr Justice Morris said he had taken into account "the sincerity of the protesters' views on what is an important matter of public interest" and that the injunction will be reviewed by the court on a yearly basis.
He said Insulate Britain has stated it will continue to protest "until its demands are met" and that strategic roads – chosen to cause "maximum disruption" – could be targeted again.
He concluded that the aim of preventing the blocking of roads is "sufficiently important" to justify "interference" with protesters' rights.
At a hearing in London on Thursday, TfL lawyers began a bid to secure a similar final injunction lasting five years against named Just Stop Oil protesters, including some already covered by the Insulate Britain order, and "persons unknown" blocking strategic London roads.
Mr Justice Eyre is expected to give his ruling at a later date, after hearing arguments from TfL and some protesters who attended court.
The court was told that National Highways – the Government-owned organisation responsible for England's motorways and major A-roads – has also secured a final injunction against more than 100 named activists in connection with Insulate Britain protests.