The Prime Minister acknowledged governments have let down victims for decades at the Infected Blood Inquiry.
Rishi Sunak vowed to pay compensation to victims of the "appalling" contaminated blood scandal "as swiftly as possible" as he acknowledged their decades of suffering.
The Prime Minister faced heckling from individuals affected as he was questioned at the Infected Blood Inquiry over the delays in setting out a full payment scheme.
Thousands of people died in what is widely recognised as the worst treatment disaster in the history of the NHS after being given contaminated blood products in the 1970s and 1980s.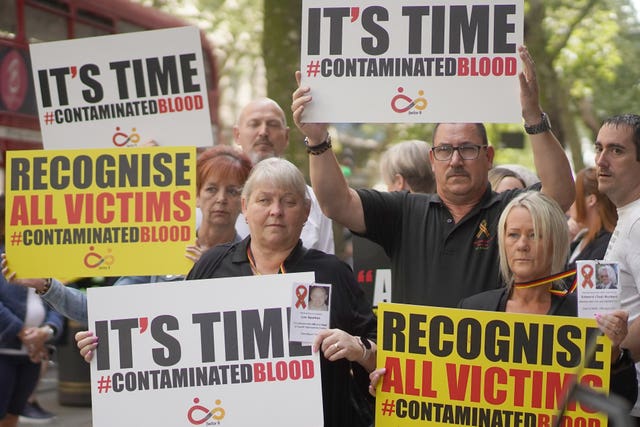 Mr Sunak recognised that the scandal is not just about "historic wrongs", accepting that every four days someone dies as a result.
Asked by inquiry counsel Jenni Richards KC if he understands if justice delayed is justice denied, he said victims have been "let down for decades by successive governments".
"The Government is committed and I am committed to acting as swiftly as possible," he told the hearing in Westminster.