The SNP's education spokeswoman said the figures showed 'Westminster has completely failed young people'.
Average student debt in Scotland is currently three times lower than in England, according to new analysis.
Figures released by the House of Commons Library – commissioned by the SNP – found that in 2022 an English domiciled student graduating from university owed on average £44,730.
The corresponding figure for a Scottish student who studied north of the border was £14,770.
Since 2000, the English figure rose from £2,690 – an increase of more than 16 times.
In Scotland, the same students graduating in 2000 owed an average of £2,620 – an increase of more than five times.
The SNP's education spokeswoman at Westminster, Carol Monaghan, said the figures showed Westminster "has completely failed young people".
Scottish and EU students in Scotland are charged £1,820 for their studies per year, with the Student Awards Agency Scotland (Saas) paying the tuition of those who are eligible.
In England, fees sit at a maximum of £9,250, with the current system introduced by the Conservative and Liberal Democrat coalition in the face of severe opposition from students.
Ms Monaghan said the figures showed Westminster is "forcing (young people) into obscene levels of debt".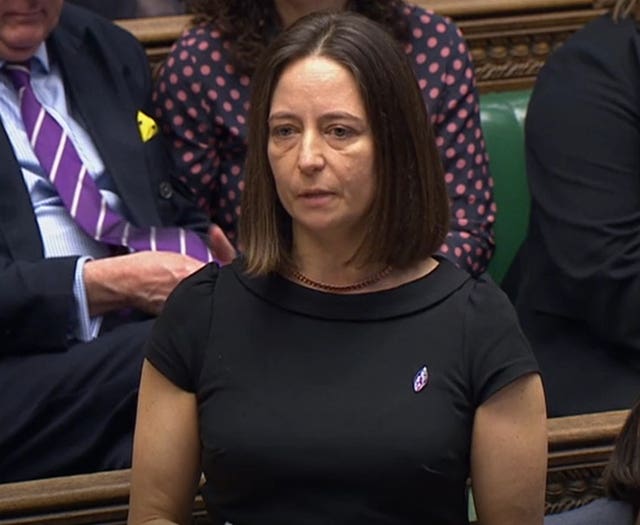 Ms Monaghan went on to hit out at the Labour Party, claiming leader Sir Keir Starmer is "robbing young people of the same opportunities" he had while attending university, such as free tuition and maintenance grants.
Earlier this year, Sir Keir announced his party would "move on" from the commitment to end university tuition fees if he becomes Prime Minister after the next election.
"In his own Nick Clegg moment, Starmer will burden the average graduate in England with a debt bomb of around £45,000 before they've even started their working lives," she said.
"It's no wonder young people are finding it impossible to get on the housing ladder or afford a family – when they are drowning in debt imposed by the Tories and pro-Brexit Labour Party.
"The SNP is the only party offering real change with independence – and we will always stand by our commitment to free education, which has left graduates in Scotland thousands of pounds better off as a result."