The party has faced a backlash after reports said a senior party official had been allowed to keep his job despite a groping claim being upheld.
Labour leader Sir Keir Starmer said sexual harassment allegations are taken "extremely seriously" by his party following reports an internal investigation into groping claims took three years.
Questioned on the case for the first time by reporters since details emerged, the Opposition leader defended his party's internal complaints procedure, calling it "completely independent" of political influence.
His comments come after the party hierarchy faced a backlash following reports that a senior party official had been allowed to remain in his post despite two separate investigations upholding an allegation of sexual harassment against him.
A Labour spokesman confirmed on Thursday that the aide in question, who is said to be 20 years older than the former intern he allegedly groped, has since left his position.
The independent internal investigation carried out by the party, according to Politico which first reported on the case, is said to have taken three years to reach a conclusion.
It followed an earlier parliamentary probe which saw the aide told to write a letter of apology, with no further action taken.
Politico said the woman, who was in her 20s when the alleged incident occurred, was told this month that her complaint had again been upheld and that the man would not be sacked but instead given a written "final warning".
Sir Keir, asked by broadcasters during a visit to the Crick Institute in central London whether he was embarrassed an inquiry took three years, said: "I think all of these allegations have to be taken extremely seriously, and they are taken seriously by me and the party.
"I do understand, from my experience as chief prosecutor, how difficult it is for people to come forward.
"That is among the reasons why we made our process completely independent, so it is not a political process any more.
"What I would say is: I would encourage anybody to come forward and to feel they are supported through that independent process."
Facing questions about the case this week, Labour has defended its independent complaints process as "robust" and following "best practice".
The party's complaints procedure involves an outside group of experts reviewing allegations of potential misdemeanours, who then rule on what the sanction should be.
Labour said it had "accepted and followed" the recommendations made by the independent panel.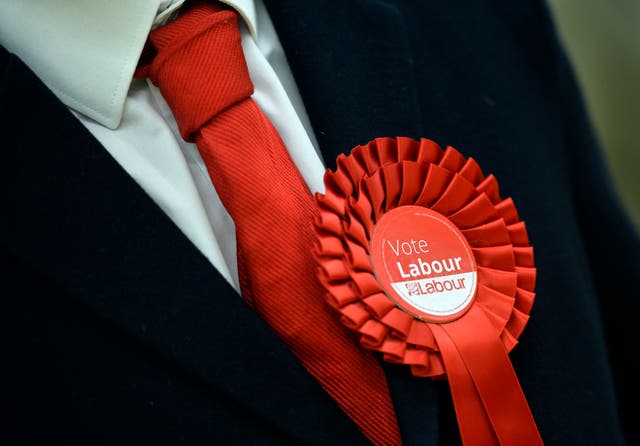 The decision to reportedly allow the senior aide to remain in their position was criticised by backbench MPs, while shadow minister Jonathan Reynolds said no staff member should be allowed to keep their job after having a groping claim upheld.
In a separate case, a Labour MP has reported one of her parliamentary party colleagues to the police for allegedly sexually assaulting her.
It is understood that the female MP contacted the Metropolitan Police in recent weeks to make the allegation, but does not want it to be pursued further at this time.
She has also spoken to Labour whips about the incident allegedly involving one of the party's MPs.
The incident, first reported by the Tortoise news website, is alleged to have happened after a summer party in London in July 2021.
Neither MP has been named for legal reasons.