The Prime Minister is vowing to push on with his agenda despite voters inflicting heavy losses on the Tories.
Sir Keir Starmer has celebrated "fantastic" council results as showing Labour is on course to win the next general election as Rishi Sunak remained defiant despite heavy losses.
The Labour leader told jubilant supporters they are progressing towards a majority in Westminster as initial local election results on Friday saw his party seize battlegrounds from the Tories.
The Liberal Democrats also made gains as the Tories lost control of nine councils across England after voters went to the polls on Thursday.
Labour snatched Medway off the Tories and will run the Kent council for the first time since 1998, with the outgoing Conservative council leader telling No 10 to "get their act together" on multiple fronts.
Mr Sunak vowed to push on with his agenda after speaking with staff in Conservative Campaign Headquarters, and insisted he is "not detecting any massive groundswell of movement towards the Labour Party or excitement for its agenda".
But Tories will be concerned as the party suffered losses in the North, South and Midlands as the prospect of a general election in 2024 looms.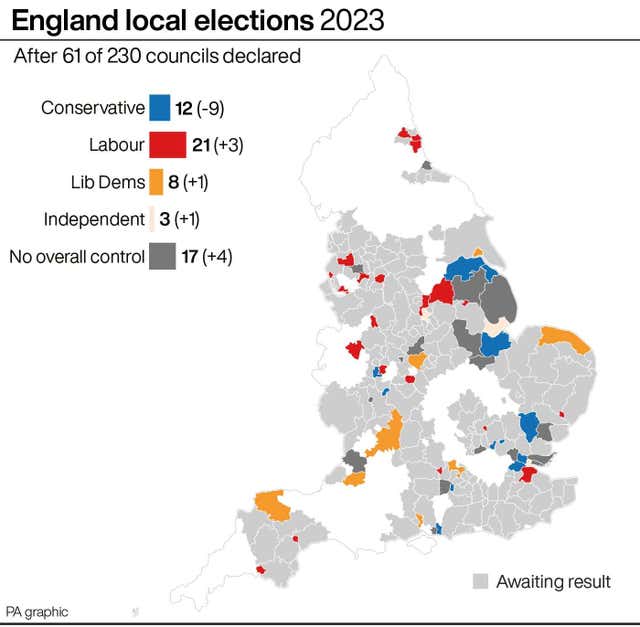 To the cheers of Labour activists in Medway, Sir Keir said: "Make no mistake, we are on course for a Labour majority at the next general election."