Sir Keir Starmer said he would not be able to afford to go to university today, but the Labour leader dropped a pledge to scrap tuition fees.
Labour leader Sir Keir Starmer insisted he would put in place a "fairer" deal for students after saying his dream of attending university would be stopped "cold in its tracks" today due to the cost.
Sir Keir, who dropped a commitment to scrap tuition fees earlier this year, said Labour was working on proposals for a new scheme.
The Opposition leader, who studied law at Leeds University before postgraduate studies at Oxford, said students are being forced to decide on their future because of financial issues.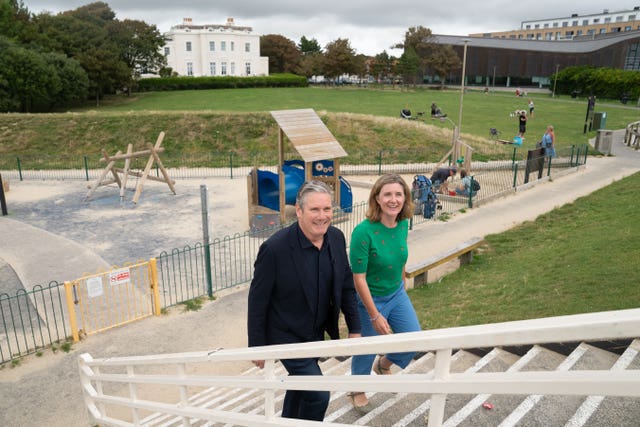 "I do think the current scheme is unfair and ineffective and that is why we will change it, so the current scheme will be changed by the incoming Labour government and we will set out our plans," he told LBC.
"I am not going to pretend that there isn't huge damage to the economy and that has meant that some of the things that an incoming Labour government would want to do we are not going to be able to do in the way we would want.
"But it doesn't mean we are going to leave the current system as it is, because we want a fairer deal for students, a more effective deal for students and for universities."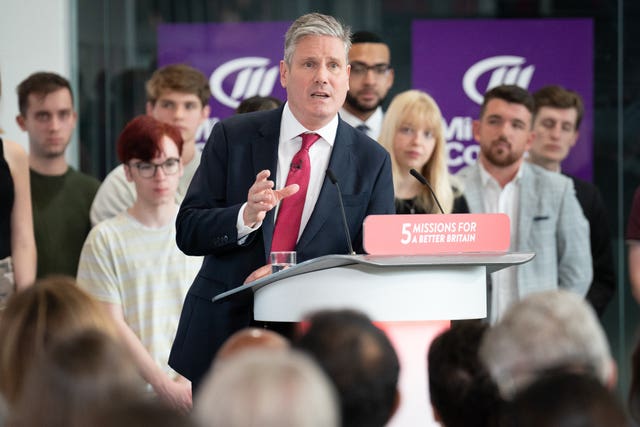 Sir Keir said potential students felt "completely trapped and choked by what this Government is doing to them through their failure on the economy".
In comments reported in the Daily Telegraph, Sir Keir reflected on his own financial situation before he went to university.
"There wasn't any spare money knocking around to fund me going to Leeds.
"I worked before I went and then got by on grants, as many young people do. I vividly remember carefully calculating rent, bills and food.
"Going to Leeds to study was a turning point for me. It will be a deep betrayal if one of the legacies of this Tory Government is university, apprenticeships and skills becoming the preserve of the wealthy."
He added: "I vividly remember the excitement of moving to Leeds to study law. It was a financial stretch then. If I were a student today, I wouldn't be able to go."
In England, university tuition fees for undergraduate students from the UK are capped at £9,250 a year.
In May, Sir Keir signalled Labour would drop his pledge to abolish fees. He said: "We are likely to move on from that commitment because we do find ourselves in a different financial situation."