As of May last year, more than 500,000 households across the UK were having their benefits reduced as a result of the policy, figures show.
The SNP has pushed Labour leader Sir Keir Starmer to commit to scrapping the so-called bedroom tax if his party wins the next election.
Labour has come under pressure in recent weeks after Sir Keir's failure to commit to scrapping the two-child benefit cap due to uncertainty around the UK's economic outlook.
The under-occupation deduction, described by opponents as the bedroom tax, sees benefit claimants have their payments reduced if they have an unoccupied bedroom.
New figures published by the House of Commons Library show more than 500,000 households were impacted by the policy in the UK as of May last year, including 374,366 in England, 97,425 in Scotland and 32,497 in Wales.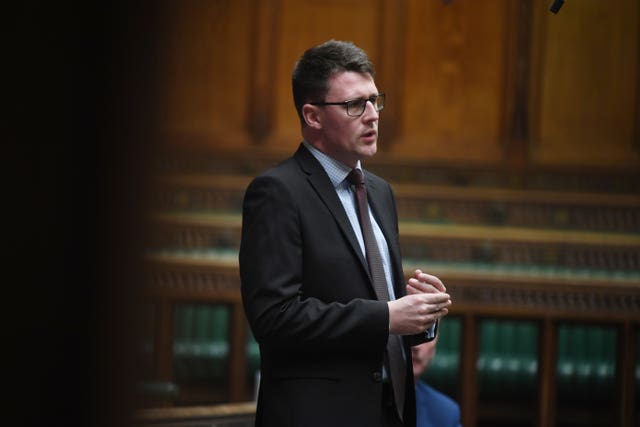 SNP social justice spokesman David Linden called on Sir Keir to commit to scrapping the measure if he wins the keys to Downing Street after the next election.
"Sir Keir Starmer must admit whether the pro-Brexit Labour Party is secretly planning to keep the Tory bedroom tax, which cut the incomes of almost 100,000 low income households in Scotland last year – and more than half a million households across the UK," he said.
"It's clearer by the day that the SNP is the only party offering real change with independence and real help with the cost of living. In contrast, (Rishi) Sunak and Starmer are lurching further to the right and taking money away from millions of households across Scotland and the UK.
"People in Scotland are crying out for change from the damage of Westminster control – but all they are getting from the Tories and pro-Brexit Labour Party are more cuts to household incomes, more cuts to public services, and more long-term decline with Brexit.
"At the next election, voting SNP is the only way to secure independence, tackle the cost of living, and get rid of unelected Tory governments for good."
The Alba Party echoed the SNP call on Friday, with its Westminster leader Neale Hanvey saying: "If Starmer's logic is that he won't scrap the Tory two-child cap then it is increasingly likely that if in government his Labour Party wouldn't scrap the bedroom tax either.
"It's time for the Labour Party to come clean, if they get into government will they scrap the bedroom tax or keep it?"