Three senior SNP figures were arrested earlier this year and released pending further investigation.
Scotland's First Minister has said the probe into the SNP's finances "could be more challenging before it gets easier".
Three senior figures in the party – former leader Nicola Sturgeon, her husband and former chief executive Peter Murrell and former treasurer Colin Beattie – have been arrested in the investigation, which was sparked by complaints about how more than £600,000 of crowdfunding was spent.
All three have since been released without charge, pending further investigation.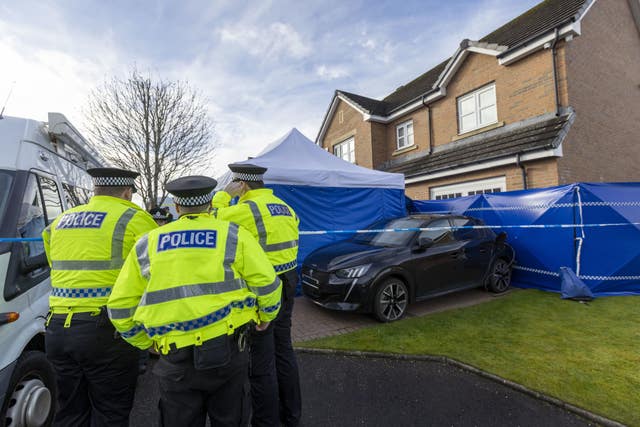 Speaking at a live recording of the Holyrood Sources podcast in Edinburgh, Humza Yousaf said the past few months had been "one of the most difficult periods" in the party's history and admitted some voters had questioned if the SNP was "the same" as Westminster parties.
"This is without doubt the most challenging months our party has faced," he said.
"To be frank, we don't know what the future holds either, and it could be more challenging before it gets easier."
Mr Yousaf also told the audience the arrests of Mr Murrell – in the early days of his leadership – and Mr Beattie – on the same day he published a policy platform for his Government – had scuppered his chance to dominate the narrative in the beginning of his leadership.
Holyrood's Easter break, he said, would have allowed him to take his vision to the Scottish people, but he added: "We had a whole policy platform, here's visits that we're going to do, we're going to talk about x, y and z … second day Peter Murrell gets arrested, that's blown out the water for the next few weeks.
"We've got another opportunity – policy prospectus – this is your document, this is what you're going to deliver, it takes you up to 2026 – Colin Beattie gets arrested on that day."
He added: "Trying to get through has been one of those challenges."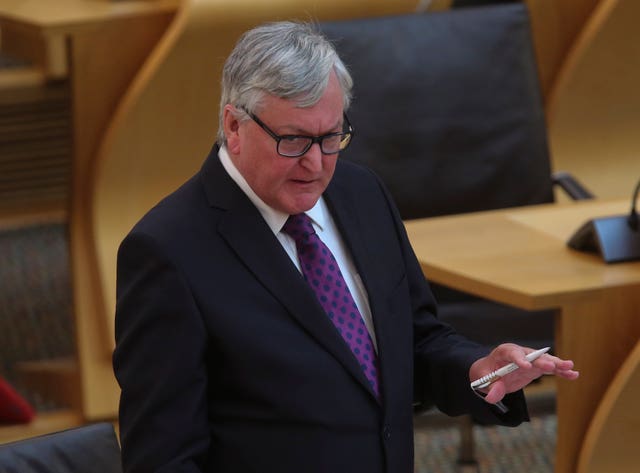 Mr Yousaf has also had to deal with increased pressure from others in the pro-independence movement in Scotland, including from within his own party.
One of the chief critics has been former Scottish Government minister and long-time SNP member Fergus Ewing.
Mr Ewing has hit out at the Government for a number of its plans, most recently on the SNP powersharing deal with the Scottish Greens, but also on marine protection and the deposit return scheme.
Asked about his interventions, the First Minister said: "It's those people that have experience that could be the most constructive, helpful, offer wise counsel and do that in a way that is helpful to the party.
"You can see it when Fergus stands up and makes his points – and he's got every right to make them, of course he does – be it at First Minister's Questions or during parliamentary questions, the only people applauding are the Conservative Party.
"That's not going to help our party or help our movement."
Asked about the deal with the Scottish Greens, which a number of high-profile figures within the party have questioned in recent weeks, Mr Yousaf said he was confident the agreement would last until the 2026 election.
Mr Yousaf has also faced criticism from Alex Salmond and the Alba Party, with the former first minister pushing for an electoral alliance between the pro-independence parties at the next general election.
But the First Minister said describing Greens co-leader Patrick Harvie as a "total idiot" as he has done "doesn't scream unity".
He added: "If you were really serious about wanting the independence movement to come together, why is 90% of your party's ammunition directed towards the SNP? That doesn't make sense."
There has been no overture from the Alba Party to the SNP, the First Minister claimed, but added that he was happy for Mr Salmond to have his "pet project".