Six-year-old Dylan Almond and his father Darren, 39, have already skated 44 miles around Market Deeping.
A six-year-old from Lincolnshire has said he feels "good" roller-skating 100 miles (161km) throughout August with his dad to raise money for Cancer Research UK.
Dylan Almond has already skated 44 miles around Market Deeping, South Keveston, with his 39-year-old father Darren.
Dylan's mother Laura, 39, said her cousin being diagnosed with cancer in December last year inspired her son to become one of the youngest participants of Cancer Research UK's Wheel 100 Challenge – which asks those taking part to travel 100 miles by wheel across this month.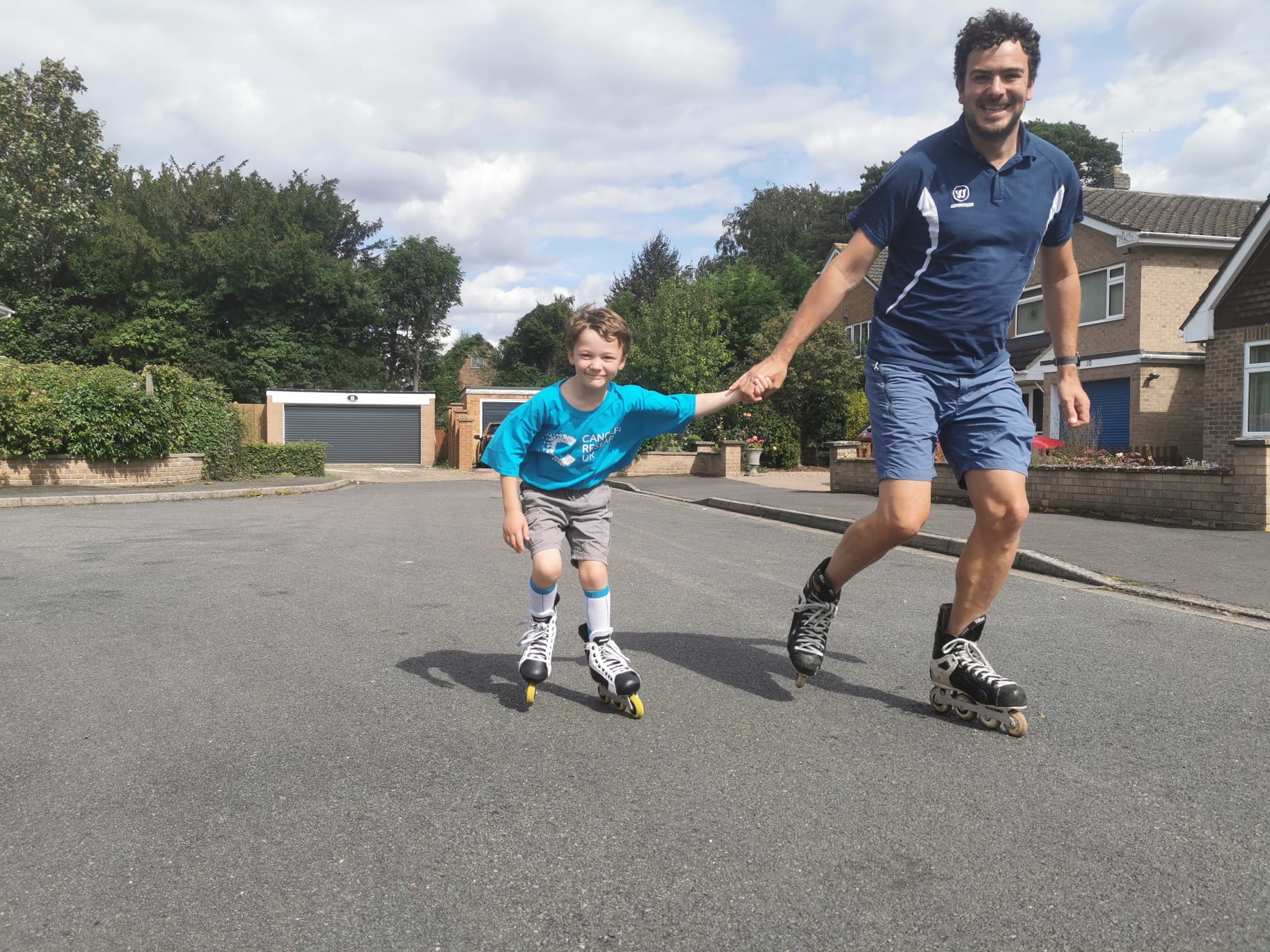 Speaking to the PA news agency, Darren said: "Because Dylan plays ice hockey and loves skating, we thought this would be a good way for him to raise money while skating – doing something he loves."
The six-year-old said he feels "good" aiming to skate 6.2 miles (10km) every day to achieve his tremendous goal.
"You'd think it was like work, but we go out every day and we're actually enjoying it," Darren added.
"We're raising money but we're also enjoying getting out together, seeing the fans, getting a bit of sunshine and a bit of exercise."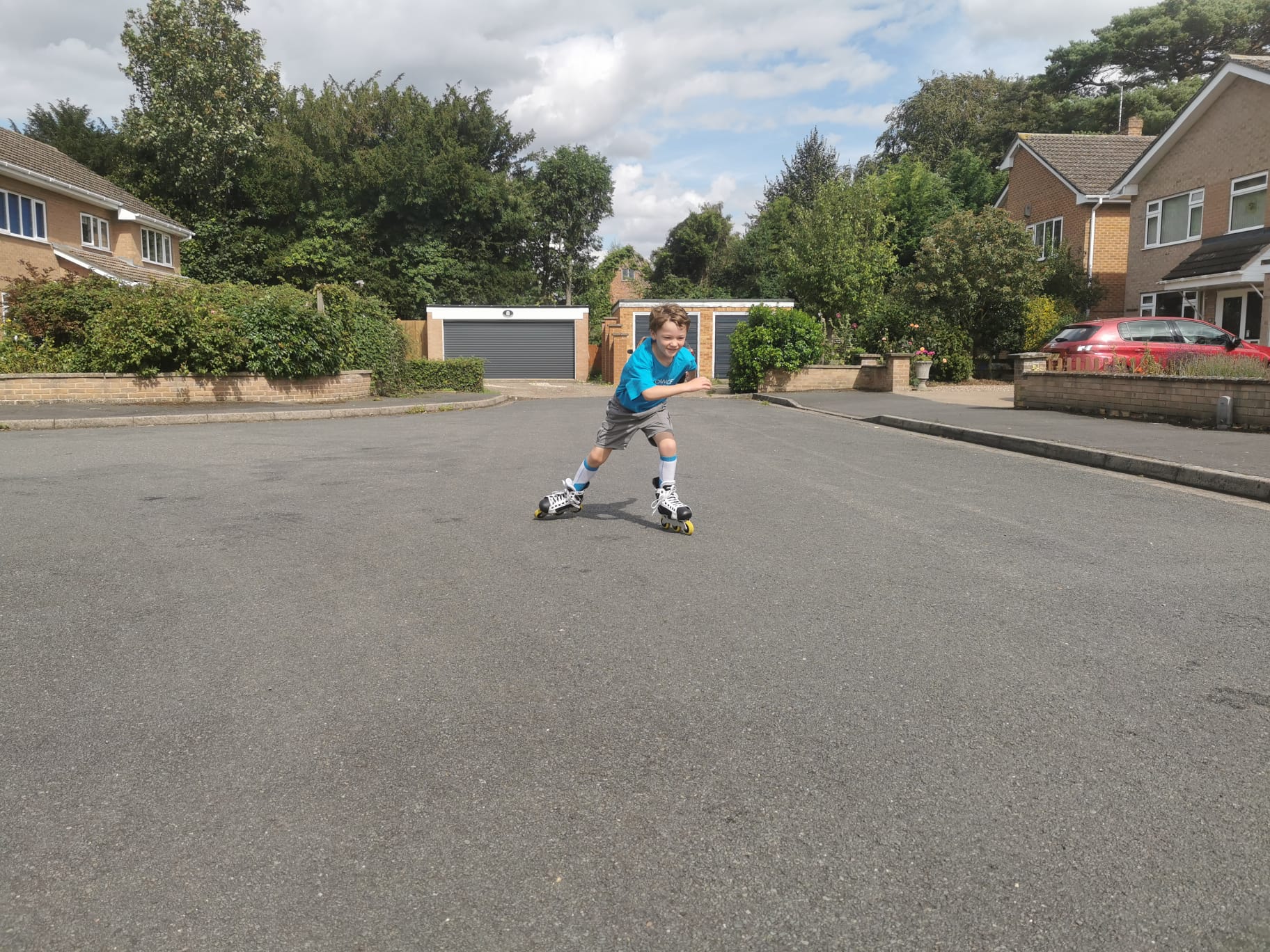 Since taking on the challenge, Dylan said he wanted to "thank everyone" supporting him in Market Deeping.
"We've had so much sponsorship now from local people in the town, they're all able to watch him out and about wearing his Cancer Research t-shirt," Laura said.
"People are stopping him, waving at him and handing us sponsorship money in the street."
Laura added she has received messages from people on Facebook thanking Dylan for his fundraising efforts.
She said: "What's been nice I've had about 15 direct messages from local people just saying this has happened to me, this is my experience, and they appreciate what Dylan is doing.
"And it just made me realise that so many people are affected by cancer just in your local community."
Darren added: "Everyone's got behind it because everyone's affected by cancer, then you got this little kid that is doing something quite incredible skating 100 miles."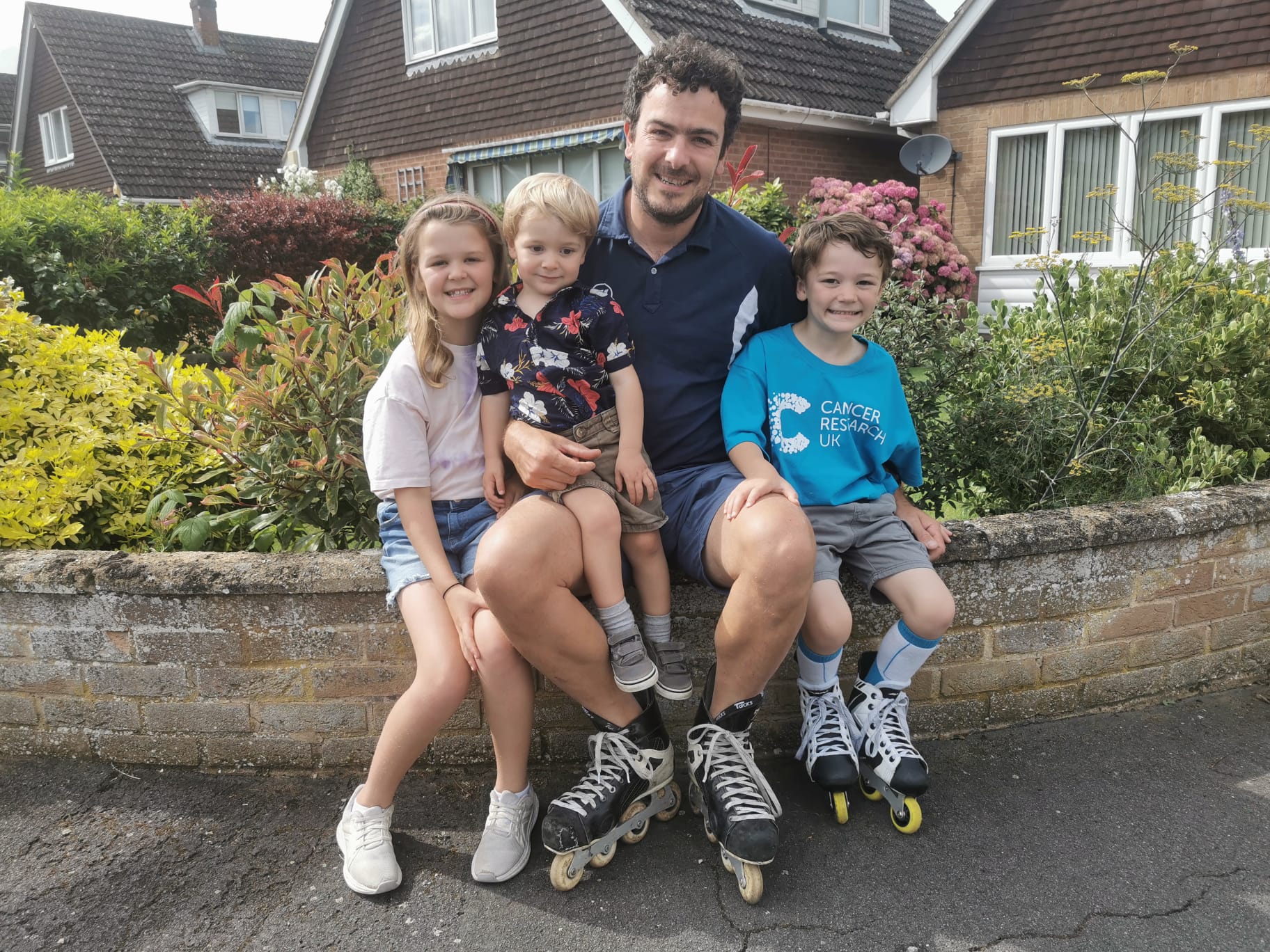 Darren was also "quite concerned" that Dylan would not be motivated to skate every day.
He said: "I mean, I was quite concerned about it, but the moment we get out there and get skating he actually really enjoys it.
"He hasn't complained once while I've been out with him.
"He fell over a couple of days ago which was a bit upsetting for him, but he soon brushed it off and skated another four kilometres."
The father added that Dylan did not roller-skate "much" before taking up the challenge.
He said: "He started ice skating when he was four, then did ice skating lessons and joined an academy last year."
Dylan's ice hockey academy, the Peterborough Phantoms, will join him skating for one day in August to "encourage him and help him along".
His older sister Francesca, eight, and two-year-old brother Alfie have been keen to join their sibling on his journey too.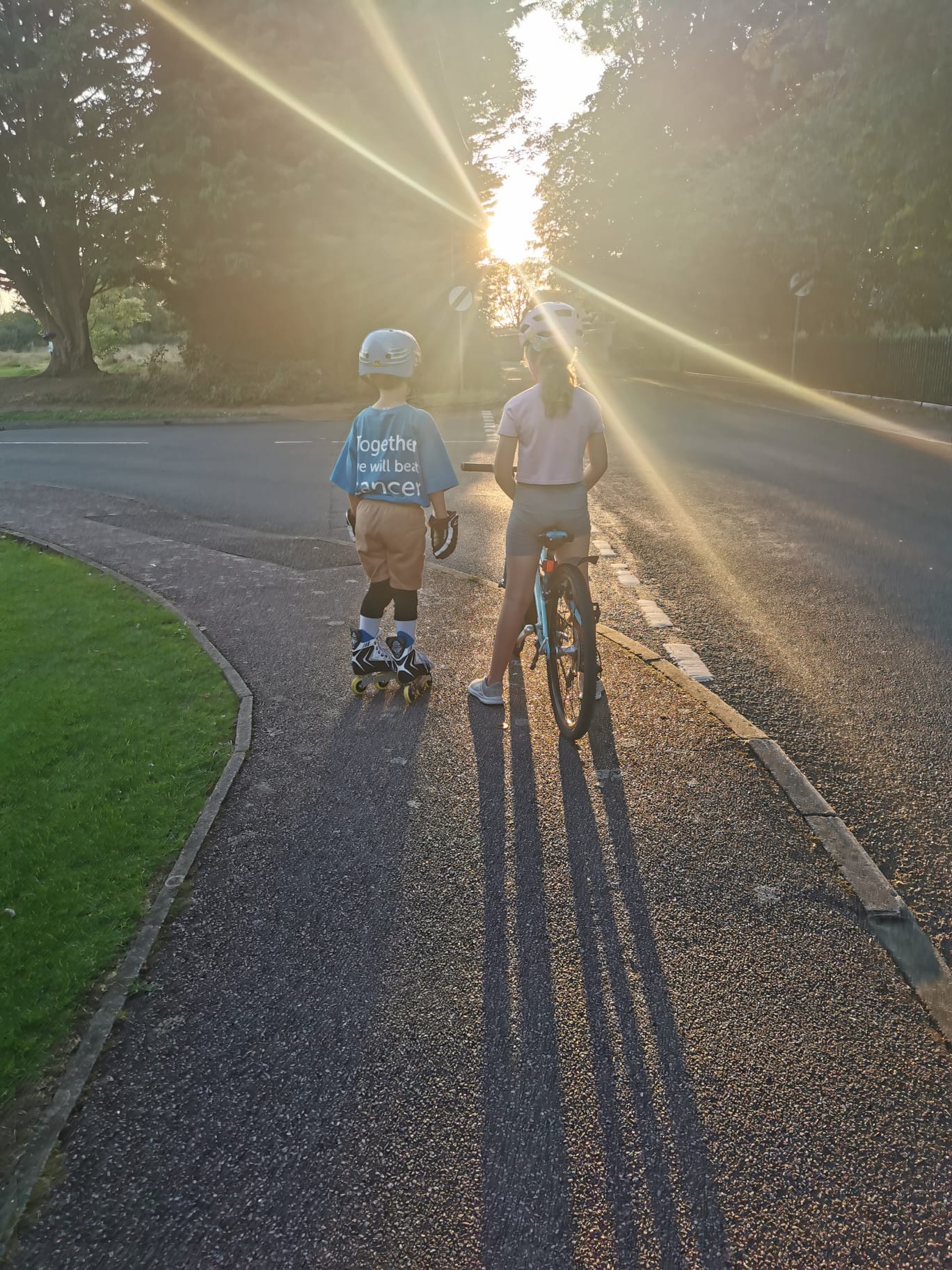 Laura said: "His older sister has been out on her bike alongside him, and sometimes rides in front to warn him where stones are on the road, so he doesn't trip up.
"Alfie sees Dylan going out and he wants to do the same."
To view the six-year-olds fundraising page, go to: fundraise.cancerresearchuk.org/page/dylans-giving-page-516