The Irish singer's death on Wednesday at the age of 56 is not being treated as suspicious.
Sinead O'Connor was found unresponsive at a home in south-east London and pronounced dead at the scene, police have confirmed.
The death of the Irish star at the age of 56 is not being treated as suspicious.
A statement from the Metropolitan Police said: "Police were called at 11.18hrs on Wednesday 26 July to reports of an unresponsive woman at a residential address in the SE24 area.
"Officers attended. A 56-year-old woman was pronounced dead at the scene.
"Next of kin have been notified.
"The death is not being treated as suspicious.
"A file will be prepared for the coroner."
O'Connor had recently returned to the capital after a long absence.
Tributes have poured in for the Grammy-winning Irish singer, who was propelled to international stardom in 1990 with her version of the hit ballad Nothing Compares 2 U.
While she was acclaimed for her musical talent, over the years she became well-known for being outspoken about her social and political views.
She sparked controversy and made headlines in 1992 when she tore up a photo of Pope John Paul II on US TV show Saturday Night Live, sparking a ferocious backlash.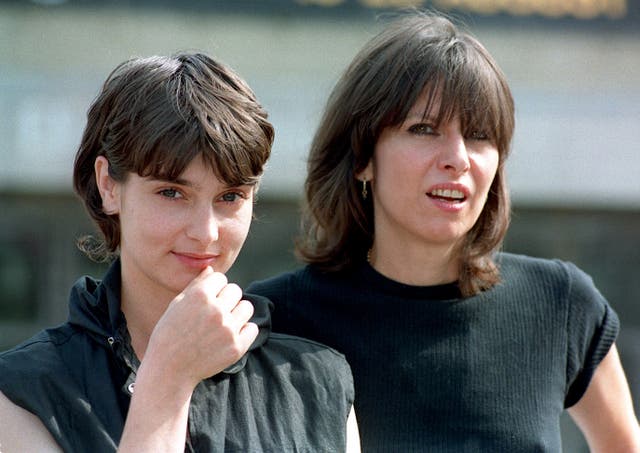 The Pretenders star Chrissie Hynde remembered O'Connor as "a one-off and a huge talent".
Speaking on the Zoe Ball Breakfast Show on BBC Radio 2, she said: "I put together a big concert for Linda McCartney when she died, and Sinead was a part of that, she was such a riot to hang out with.
"She was a good fun person, but she was always angling, stirring it up. She was a real poking-the-hornet's-nest kind (of person). Certainly a one-off and a huge talent and all this stuff that you read about.
"I was glad to see she'd got out of it, to be honest. She's had a bad time in the last few years."
She added: "She's in, without question, a better place. She was a tender-hearted person so she will be. Fly on, sweet angel."
Ryan Tubridy, who hit the headlines recently after broadcaster RTE admitted it had under-declared his earnings, wrote in an Instagram post: "Like everyone, I'm devastated by the awful news about Sinead.
"We spoke days ago and she was as kind, powerful, passionate, determined and decent as ever."
The post was accompanied by a picture of him with O'Connor and his mother, and he added: "This photo is from the night I went with my mum to see her in Vicar St. Rest in peace Sinead, you were ahead of your time and deserve whatever peace comes your way."
Born Sinead Marie Bernadette O'Connor in Glenageary, Co Dublin, in December 1966, the singer had a difficult childhood.
She released her first critically acclaimed album The Lion And The Cobra in 1987, and her second studio album, I Do Not Want What I Haven't Got, followed in 1990 and continued the singer's success in the music world.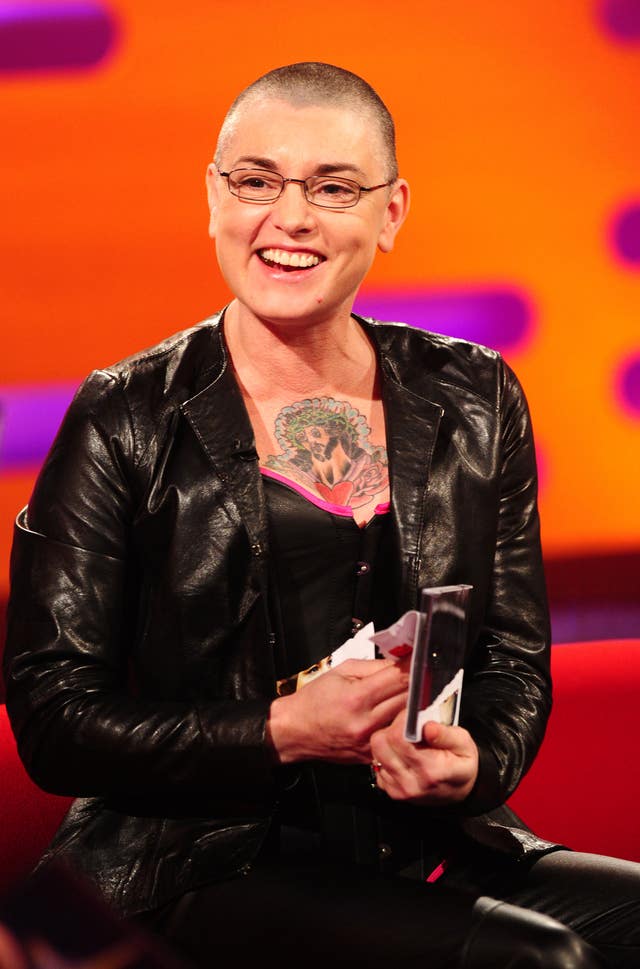 The record was awarded the Grammy for best alternative music performance, but she did not attend the ceremony in protest.
Instead, she wrote the Academy a letter saying the awards "acknowledge mostly the commercial side of art" but that she believed an artist's purpose was to "inspire and, in some way, guide and heal the human race, of which we are all equal members".
The album also contained the hit single Nothing Compares 2 U, originally written by Prince, but O'Connor made it her own and it topped the charts in countries around the world.
The track earned her multiple Grammy Award nominations, including for the prestigious record of the year gong as well as best female pop vocal performance and best music video.
In 1991, she was named artist of the year by Rolling Stone magazine and took home the Brit Award for international female solo artist.
She released a further eight studio albums, the latest being 2014's I'm Not Bossy, I'm The Boss.
O'Connor was also known for making bold statements and frequently spoke out about the child abuse scandal in the Catholic Church.
She was later ordained as a priest by a bishop from an independent Catholic group and announced that she wanted to be known as Mother Bernadette Mary.
Speaking to US TV host Carson Daly on US programme Today in 2021, she said of ripping up the Pope's photo: "Sinead O'Connor was never meant to be a pop star. I was really a protest singer, you know?"
In 2018 she announced that she had converted to Islam and changed her name to Shuhada' Davitt, later Shuhada Sadaqat.
The singer also spoke openly about suffering from mental health problems and, during an appearance on The Oprah Winfrey Show in 2007, she said she had been diagnosed with bipolar disorder and had suffered with suicidal thoughts.
She told Winfrey that medication had helped her find more balance, but said it was "a work in progress".
In January 2022, her 17-year-old son Shane was found dead after being reported missing two days earlier.
Actor Russell Crowe was among those sharing anecdotes about the singer, saying on Twitter that he had met her last year while working in Ireland.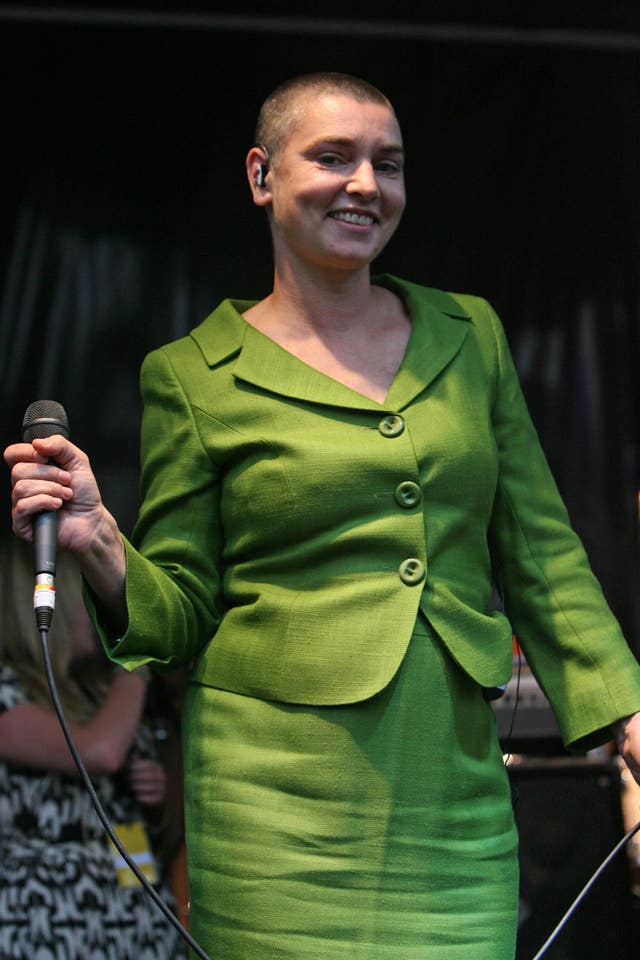 Recounting their meeting, he said: "There under streetlights with mist on my breath, I met Sinead. She looked in my eyes, and uttered with disarming softness 'Oh, it's you, Russell'."
He wrote that he had "had the opportunity to tell her she was a hero of mine", ending his tweets saying: "When her second cup was taking on the night air, she rose, embraced us all and strode away into the fog-dimmed streetlights. We sat there, the four of us, and variously expressed the same thing.
"What an amazing woman. Peace be with your courageous heart, Sinead."
Irish President Michael D Higgins praised O'Connor's "beautiful, unique voice" and her "fearless commitment to the important issues which she brought to public attention, no matter how uncomfortable those truths may have been".
Irish deputy prime minister Micheal Martin hailed her as "one of our greatest musical icons and someone deeply loved by the people of Ireland, and beyond".