The 56-year-old Irish singer died in London last week.
Fans of Sinead O'Connor sang her most famous song at a poignant gathering in Dublin to pay tribute to the late star.
Around 100 people joined together to sing Nothing Compares 2 U at the event on Sunday afternoon.
O'Connor, who died in London last week aged 56, was propelled to international stardom in 1990 with her version of the hit.
Alongside her powerful vocals and lyrics, the Irish singer was known for taking fierce stances on social and political issues such as the child abuse scandal in the Catholic Church and the sexualisation of female musicians.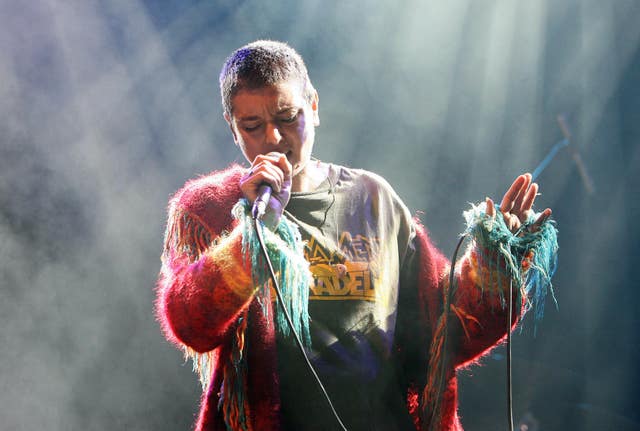 The lunchtime singalong in Barnardo Square, central Dublin, was organised by socialist feminist group Rosa.
Rosa activist and former Irish parliamentarian Ruth Coppinger paid tribute to the late singer.
"An exceptional and unique voice that could be both a whisper or a scream in one line, she captivated audiences," Ms Coppinger told the event.
"She could traverse all genres. A body of work spanning four decades.
"Sinead's artistry and activism cannot be separated — they were essential to each other. Her artistic integrity and sense of justice came from her own experience of injustice.
"She was determined to use her music to blow the lid open on abuse, exploitation and oppression of every form.
"Poverty, war, institutional and interpersonal abuse, misogyny, racism, homophobia, transphobia — Sinead touched on them all and was vilified for doing so.
"She wasn't fearless — she felt the fear but did it anyway. That's the real definition of bravery."
Earlier on Sunday, Laureate for Irish Fiction Colm Toibin said O'Connor sang with a "sense of mission" to speak out against injustices.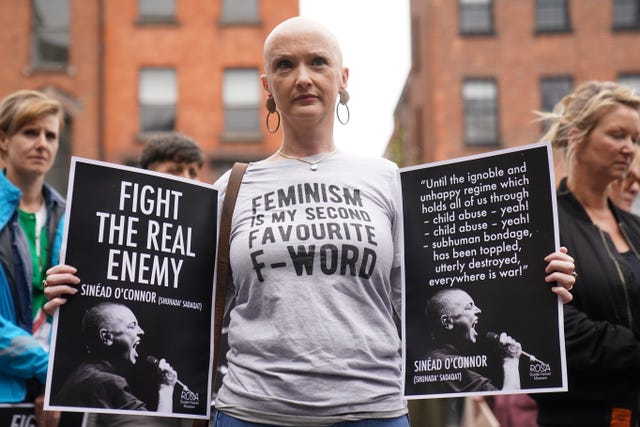 Speaking on BBC Radio 4's Broadcasting House on Sunday morning, Toibin said he has "tremendous admiration" for O'Connor.
"Her voice is personal. You can actually hear the pain, but it's not just the pain, I think there's too much about the pain," he said.
"You can hear the sort of courage, the bravery, the ferocity, and the sense of mission, I think, also.
"The sense of breaking glass, speaking out, open space for others. This was what she meant and this is what she did.
"She began at a time when those things she did were so necessary in Ireland, for somebody to emerge like that, who would speak in that way."
The Grammy-winning singer sparked controversy and made headlines in 1992 when she tore up a photo of Pope John Paul II on US TV show Saturday Night Live in protest at the Catholic Church, sparking a ferocious backlash.
Reflecting on the climate of Ireland at the time, Toibin said that Pope John Paul II was "adored" and "revered" by many, with huge crowds coming to see him during his visit to the country in 1979.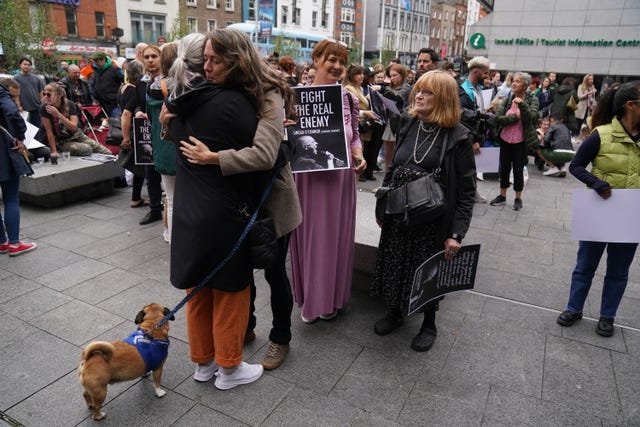 He described the action of her tearing up her own mother's photograph of the Pope as an "extraordinary moment" which showed she was willing to "go against the grain" to highlight what would become the child abuse scandal in the Catholic Church.
"I think for all of us, we all felt, certainly if you're gay in Ireland as I was, that the first thing we had to remove was the power of the church, and the power of the church was insidious and the power of the church would not go willingly," he said.
"In other words, they would have to be dragged out of powerful places in Ireland kicking and screaming because they would not go willingly, because in Ireland what they wanted was political power. The spiritual didn't interest them very much. We didn't hear much from them about that, and we still don't.
"What they wanted was to run our lives and it took people like Sinead just making a lot of very interesting artistic noise.
"I mean, singing beautifully but also making clear that she would not operate under this particular power, the power of the church, the extraordinary dark power they sought to exercise in Ireland – all of us were angry."
Allegations of physical and sexual abuse as well as mistreatment by members of the Catholic institutions and clerics began to emerge from the late 1980s.
However, it was not until the 1990s that revelations of paedophile priests and sex abuse in children's homes were publicly exposed following pressure from victims and survivors as well as public opinion and media reports.
In 2010, Pope Benedict XVI wrote a pastoral letter of apology for all of the abuse that had been carried out by Catholic clergy in Ireland and Pope Francis apologised in an open letter in 2018 to victims of clerical abuse, saying "no effort will be spared to prevent abuse and its cover-up" in the future.