The Labour leader also said that in his view, 'a woman is an adult female'.
A self-identification system to allow transgender people to legally identify as their chosen gender without a medical diagnosis is not the "right way forward", Sir Keir Starmer has said.
It comes after Labour rowed back on plans to introduce a self-ID system for transgender people, with shadow women and equalities secretary Anneliese Dodds arguing instead that a medical diagnosis "upholds legitimacy of applications and confidence in the system".
The Labour leader, speaking to listeners on Nicky Campbell's BBC Radio 5 Live show, also said that in his view "a woman is an adult female, so let's clear that one up".
Sir Keir said his approach, which is at odds with Scottish Labour, emerged after the party's national policy forum at the weekend.
He denied Labour is trying to "sneak out" the policy shift, after Ms Dodds confirmed the move in an article in The Guardian.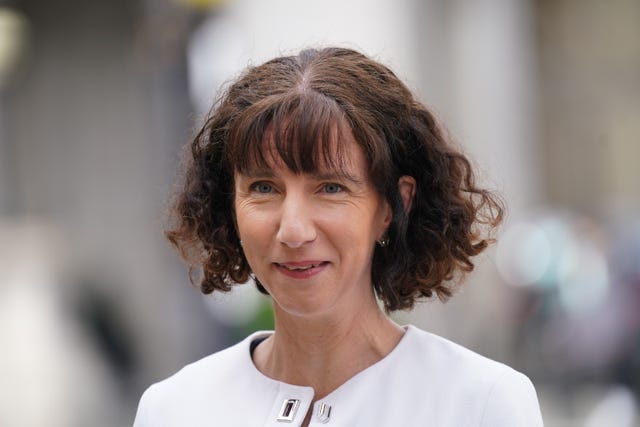 Writing in the paper, she said Labour is "committed to modernising the Gender Recognition Act".
She added: "Changing gender is not a decision anyone makes lightly. The process is intrusive, outdated and humiliating.
"So we will modernise, simplify and reform the gender recognition law to a new process. We will remove invasive bureaucracy and simplify the process."
But she added the law should protect "legitimate applications" and criticised the SNP Scottish Government's "cavalier" approach to gender recognition reform, after the move sparked a clash with the Government in London.
Pressed by listeners and host Campbell on Labour's stance, Sir Keir said: "We don't think that self-identification is the right way forward. We've reflected on what happened in Scotland.
"We've set out that we want to modernise the process, get rid of some of the indignities in the process, keep it a medical process.
"We've always said, I've continued to say, and Sunday, when we completed our policy forum, allowed us to be clear that there should be safe places, safe spaces, for women, particularly in relation to violence against women and girls."
Sir Keir was pressed to name his specific concerns about why safe spaces are needed: "I think it's more that biological women who have been subjected to violence against women and girls want a safe space where they can feel safe."
Pushed to be more specific, he said they want a "safe space where they can feel that they are properly supported and protected".