The Greens said too much land is given over to the 'outdated hobby' of grouse shooting.
The Scottish Greens say the "Glorious 12th", the start of the annual grouse shooting season, is a "festival of violence".
Saturday marks the beginning of final shooting season before a new licensing scheme is introduced to regulate the activity, seeking to minimise any environmental damage.
Proponents of grouse shooting say the Wildlife Management and Muirburn Bill is excessive and will harm the rural economy.
But the Greens, who are in government with the SNP, have long called for action on grouse moors.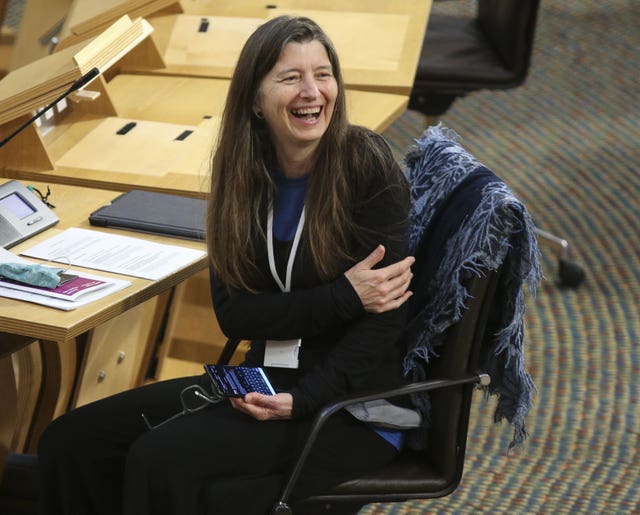 The Bill was part of the Bute House Agreement which led to two Green ministers entering government.
MSP Ariane Burgess said: "There is nothing glorious or humane about the 12th of August. It is a festival of violence. Far too much of our land is given to this cruel and outdated hobby.
"The intensive burning and degradation of our landscapes to try and improve the habitat for red grouse so that there are more of them to be shot is unnecessary, and damages the local environment and our climate.
She added: "Our world-renowned landscapes and nature are for all of us.
"They must serve local communities, rather than the interests of the small number of wealthy people who pursue these niche and elitist bloodsports."
Earlier, Scottish Land & Estates called for an amendment to the legislation.
It objected to NatureScot having the power to suspend an estate's shooting licence when an investigation is initiated.
The Scottish Countryside Alliance also expressed opposition.
Director Jake Swindells said: "Unless the government works closely with those who actually manage the land and listen to public bodies including the Scottish Fire and Rescue Service and Police Scotland, both of which have expressed serious concern with elements of this bill, they risk getting this very badly wrong."