Detective Chief Superintendent Neil Cochlin said officers respond 24/7 to ever more 'ferocious' killings.
Solving crime in the capital is not like Midsomer Murders as detectives respond 24/7 to ever more "ferocious" killings, Scotland Yard's top homicide detective has said.
Detective Chief Superintendent Neil Cochlin, who has worked at the Metropolitan Police for more than 29 years, hailed the success of the 20 teams working across four regional hubs in the city.
At a briefing with crime reporters in Lambeth, south London, Mr Cochlin outlined the latest figures from January 1 to July 31 2023 with detection rates at 92%.
He said: "That is a phenomenal achievement. What we're saying is if you kill somebody in London, greater than nine times out of 10 you will be arrested and charged and you will face the courts."
He said conviction rates also remained high as he praised the Met's 24/7 response.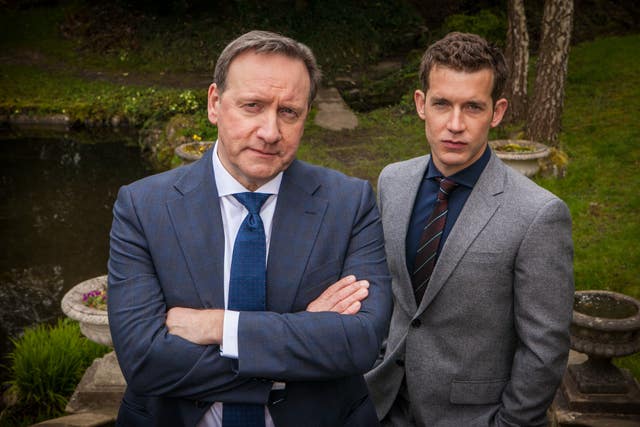 The job of solving homicides is far removed from the more sedate pace of Detective Barnaby who drives a Jaguar X-Type car in the popular ITV crime series Midsomer Murders, he said.
"We have blue light capability 24/7. So it's not like you might see on Midsomer Murders when they pitch up the next day in a Jaguar. It's not like that.
"It's a blue lights two-tone (siren). We will get there. We will assist colleagues so even if it doesn't turn out to be a fatal but it's a serious incident."
So far in 2023, there have been 65 homicides, of which six were gun-related and 49 involved knives.
Some 80% of victims in London were male, with 46% white, 38% black, 15% Asian and 3% either Arabic or north African.
Homicides in London peaked in 2003 at more than 200 while this year's total is projected to be around 110 or 115, similar to 2022.
The age groups with the highest number of victims were teenagers and people in their 20s and the borough with the largest number of killings so far in 2023 was Croydon in south London, although none were linked.
Asked about any emerging trends, Mr Cochlin said: "What I do notice is sometimes the ferocity of the attacks can be really in excess of what you would think is required. The excessive violence is often surprising.
"I'm not saying that's a distinct trend in 2023. It's just an observation."
Mr Cochlin said the homicide teams had aimed to find the "sweet spot", balancing solving crimes and prevention like taking guns off the streets while also learning lessons across the Met.
Family liaison officers play an important role in helping to rebuild trust within communities, he added: "Murder is the most intrusive thing that can ever happen to a person.
"Our family liaison officers are absolutely critical. From the moment we get involved all the way through to the court proceedings."