Alister Jack hit out at the Scottish Government for using taxpayer funds to produce another paper on independence.
Holyrood ministers have been blasted as "simply irresponsible" for using public funds and civil service resources to produce the Scottish Government's latest paper aimed at making the case for independence.
Scottish Secretary Alister Jack wrote to First Minister Humza Yousaf to complain that his Government was putting its "obsession with independence ahead of pressing priorities in Scotland".
The letter, which also criticised the inclusion of an independence minister in the Scottish Government, comes just 24 hours after Mr Yousaf unveiled the fifth document in the Building a New Scotland series, with the latest paper focused on citizenship.
But its publication comes amid increasing tensions between Holyrood and Westminster over the Scottish Government's work on the independence agenda.
Earlier this month, Simon Case, the Cabinet Secretary and head of the Civil Service, told how civil servants in Scotland could be issued with new guidance on this within weeks.
Now, in a letter copied to Mr Case and UK Deputy Prime Minister Oliver Dowden, Mr Jack has insisted that the Scottish Government must "cease being distracted by independence" and should instead work along with ministers at Whitehall to "deliver for business and people in Scotland".
Mr Yousaf said on Thursday he was "confident in our position in terms of the publication of these papers", claiming then that it "speaks volumes" that the SNP's opponents are "trying to shut down the debate instead of bringing forward their proposals for maintaining the union".
Mr Jack, however, argued that ministers have a "responsibility to spend taxpayers' money wisely" and for governments also to use cash in the areas they are responsible for.
The Scottish Secretary said: "It therefore seems clear to me that to use Scottish Government funds and civil service resources to design a prospectus for independence or support a minister for independence is simply irresponsible.
"This is particularly true given there is no referendum on independence in prospect, and it has been unequivocally determined by the Supreme Court that it is outside the competence of the Scottish Parliament to legislate for such a referendum."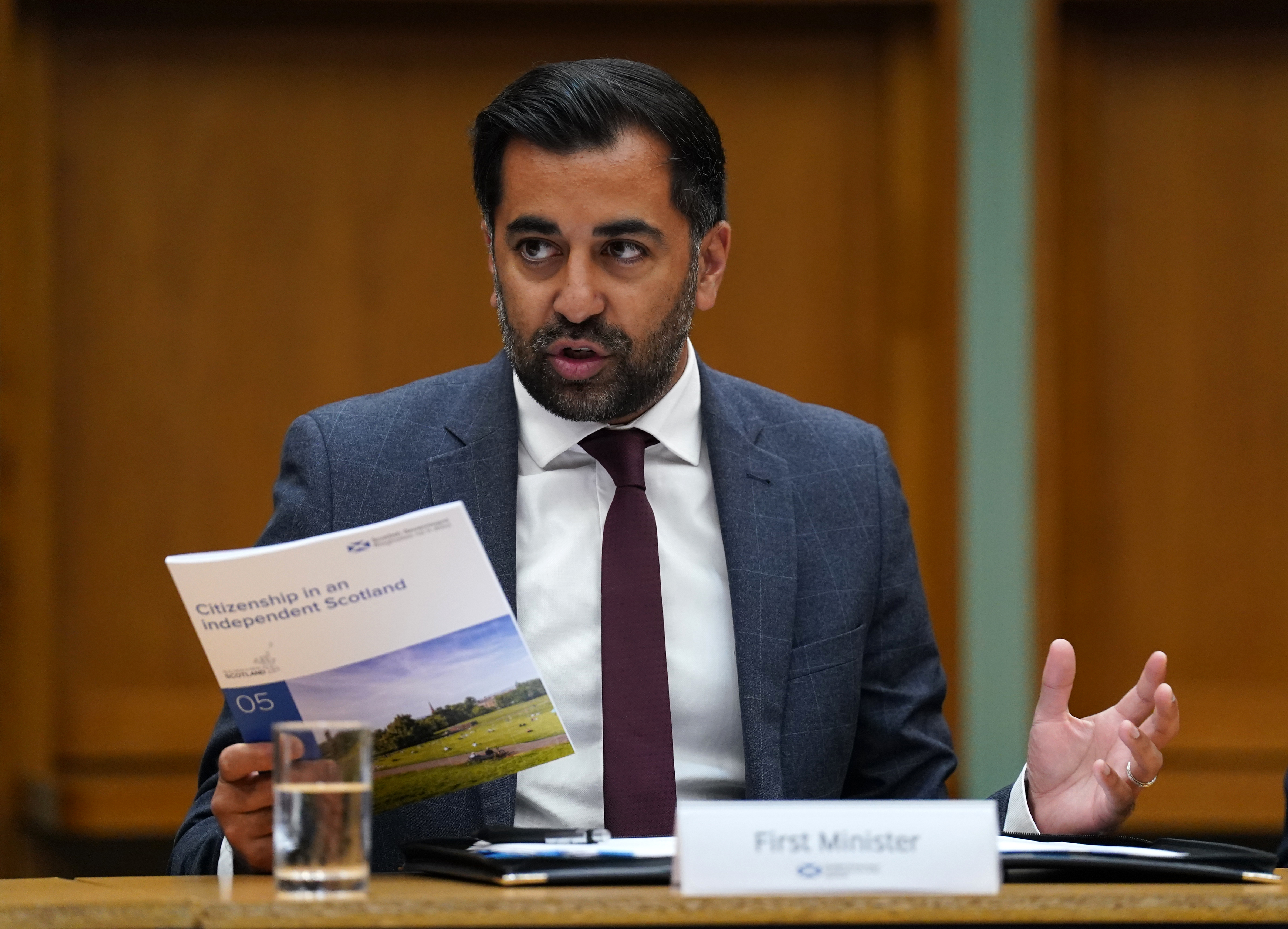 The Tory MP added: "People expect their governments to be fully focused on the issues which matter most to them.
"I believe that in continuing to prioritise activity like this, Scottish Government ministers are putting their own obsession with independence ahead of pressing priorities in Scotland."
He went on to argue this was "not an effective or efficient use of the record block grant" the Scottish Government has been given by Westminster, saying instead the money should be "used to invest in improving devolved public services – cutting NHS waiting times, raising educational standards and providing vital transport links".
Mr Jack told the Scottish First Minister: "I hope you and your ministerial colleagues will agree to cease being distracted by independence and, instead, work with us to deliver for business and people in Scotland."
However, independence minister Jamie Hepburn said the production of the paper was in line with the manifesto the SNP was returned to power on at the last Scottish Parliament election.
Speaking on BBC Radio Scotland's Good Morning Scotland programme, he said the Government had been working on the latest paper "for a while over the past number of months".
He added that the production of the latest paper was "in line with the other papers we have been working, and in line with the fact that at the 2021 election we secured a mandate to do so".
Mr Hepburn said: "We said, that election, we would take forward a programme to provide the people of Scotland with the information they require to make an informed choice on the future of Scotland."
The SNP "stood on a platform of advancing this activity at the 2021 Scottish Parliament election", the minister added.
He stated: "We won that election and it is perfectly legitimate for us to take forward that activity."