The South Korean tech giant says its new Flip5 and Fold5 are more durable and versatile than previous handsets.
Samsung has unveiled new versions of its foldable smartphones, which the firm says are more durable and versatile than ever, as it looks to entice more phone users to switch to the folding handsets.
The fifth-generation devices – the Galaxy Z Flip5 and Galaxy Z Fold5 – both include a redesigned hinge and screen protection, both of which can better absorb shock from drops, the technology giant said.
In 2019, Samsung was the first major smartphone manufacturer to launch a mass market folding phone, arguing that such devices gave users the ever-larger smartphone screens they desired without making the device itself much bigger.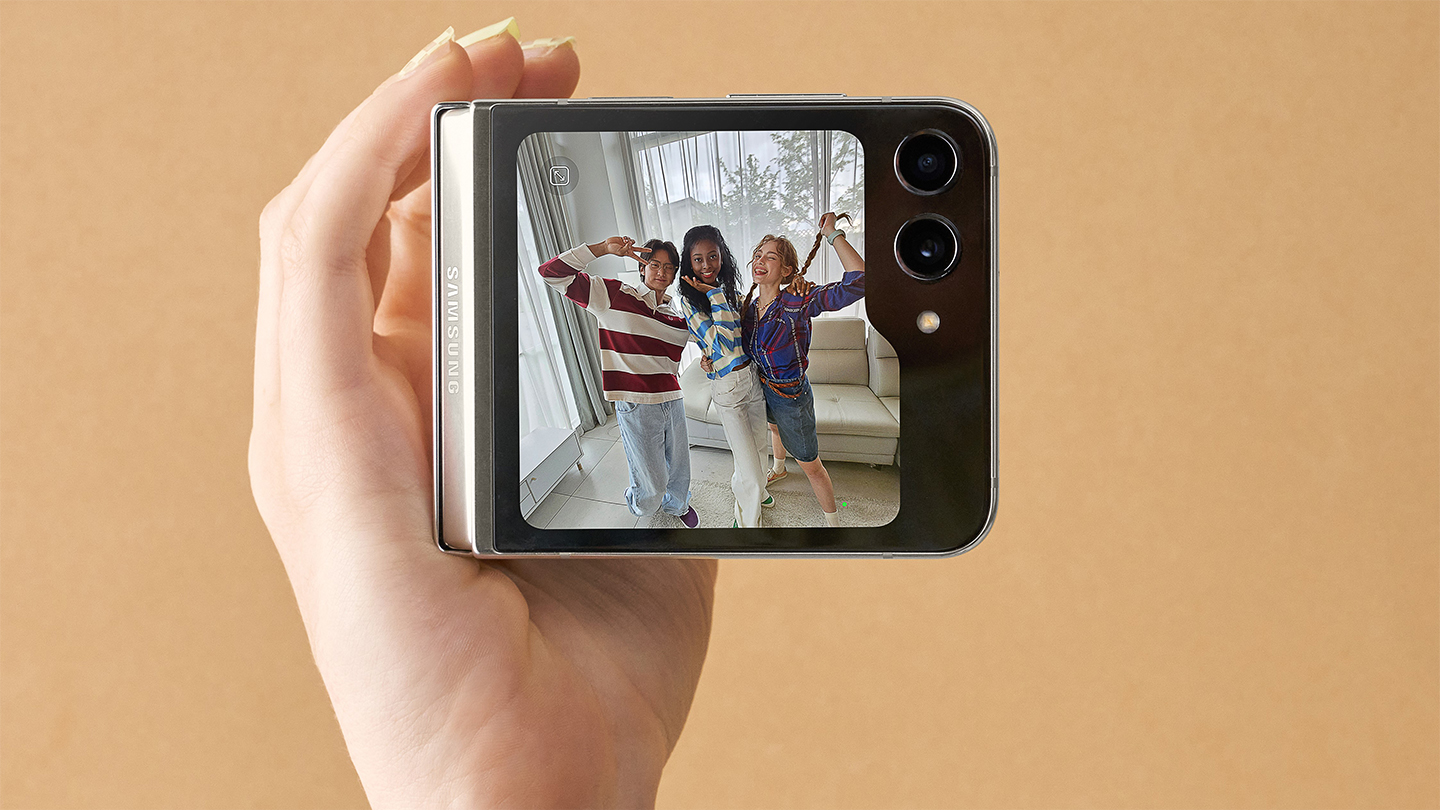 Since then, many other phone manufacturers have entered the foldable space as it has become more mainstream, including Google, who announced the first Pixel Fold earlier this year.
Samsung is now looking to reaffirm its position as the market-leader with its updated foldables.
On the Galaxy Z Flip5, the outer cover screen – known as the Flex Window – has nearly doubled in size compared to the previous generation, which will offer new notification and customisation options to users.
While the larger Galaxy Z Fold5 is thinner and lighter than previous generations, Samsung says, alongside a long-lasting battery and improved productivity features.
James Kitto, Samsung UK and Ireland vice president, head of MX division, said: "We know that when customers get our latest foldable devices into their hands, with their innovative design and industry leading features, they won't want to put them down.
"Few other possessions work as hard as the phone in your pocket, and they are integral to our daily lives.
"Not only do you expect that they withstand the daily demands from a durability perspective, but you want your smartphone to reflect your personality.
"We have a device for every kind of taste and lifestyle. From Galaxy Z Flip5 – one of the world's most pocketable smartphones; to the multi-tasking powerhouse that is Galaxy Z Fold5, we can't wait for people to experience them and join the flip side."
In response to the launch, Ben Wood, chief analyst at CCS Insight, said: "The competitive landscape for foldable smartphones has intensified, and Samsung needed to step up.
"The Galaxy Z Flip5 and Galaxy Z Fold5 offer iterative improvements over their predecessors with the most important development being the introduction of the Samsung Flex Hinge, which enables a zero-gap design which has become a common element on rival devices."
"The star of the show is the Galaxy Z Flip5. Although it's not the first flip foldable to have a large external display, the 3.4-inch cover screen is striking and a significant upgrade to the 1.9-inch display on previous models.
"Expanding the feature set of the outside screen will make it more likely that users will choose to carry out quick interactions without having to unfold their phones.
"CCS Insight's research shows that the durability of foldable smartphones is a major concern for consumers considering a purchase.
"25% of people surveyed said they were worried about damaging or breaking it. On this basis, Samsung is moving in the right direction with both new devices featuring IPX8 water resistance with screens that are 20% more durable."
Samsung confirmed that the two new smartphones would be available to pre-order in the UK from Wednesday and would go on sale from August 11.
The Galaxy Z Flip5 will start at £1,049, with the Fold5 starting at £1,749.