Donna Jones, chairwoman of the Association of Police and Crime Commissioners, said parents should be teaching their children 'right from wrong'.
Parents should be held accountable for the actions of children taking part in criminal social media crazes, the chairwoman of the Association of Police and Crime Commissioners (APCC) has said.
Donna Jones said she believes parents could be fined over the behaviour of youngsters who take part in incidents such as the mass looting seen in London's Oxford Street last week.
She said it is a sign of "societal breakdown" and parents should be disciplining their children and teaching them that such acts are "morally abhorrent" to prevent further incidents.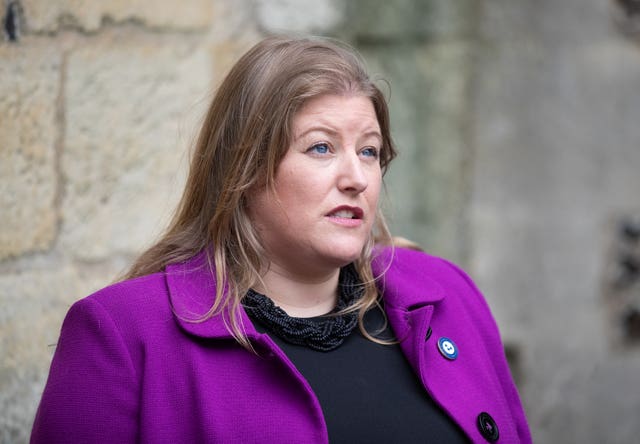 The Hampshire Police and Crime Commissioner also highlighted a craze in Southampton in which a "handful" of 15 to 17-year-olds took paracetamol to see who could stay in hospital the longest.
The former magistrate told the PA news agency: "This is a real indication of societal breakdown.
"This has not just suddenly appeared from nowhere. We've seen the warning signs of this coming for a really long time. We know these type of incidents are happening in America, and what happens in America very often gets here within a 12-month period.
"Hundreds of young people rampaging through London shops, which are putting their security shutters down… You know, this is Britain in 2023.
"This is incredibly worrying, and somebody needs to call it out.
"The Home Secretary has said this has got to stop, it's not good enough. I support her in that but I'm going one step further to say the draw on police resources is wholly unacceptable.
"This is mindless vandalism, and it's also criminal activity in terms of shoplifting and theft, looting, mass looting.
"This is taking away police hours from operational policing that they should be doing to keep genuine people that need protecting safe.
"We need to send a clear message – this is not acceptable and the parents need to be held accountable."
Ms Jones said parents could be forced to pay the fines for the criminal behaviour of their children under the age of 16, or under 18 if in full-time education.
She added: "There have to be formal sanctions taken. We also have to call out the lack of discipline – parents need to be parenting their children and teaching them right from wrong.
"Any parent or guardian of a young person who believes that they were in central London last week and could have been involved with that should be sitting down with that young person, having a really strong conversation with them about exactly what they have done, how it's completely unacceptable.
"It's criminal, and morally it's also an abhorrent thing to do. That's certainly what I would be doing if it was my children.
"And I'd like to think that's what all decent good parents and guardians of young people should be doing, otherwise this is never going to stop."
Ms Jones also called on social media companies such as TikTok to investigate and crack down on posts orchestrating flashmobs which encourage criminal behaviour or explain publicly what action they are already taking.
TikTok has been approached for comment.