Lawyers have said Pakistan's government is 'unlikely' to block a UK extradition request in connection to Sara Sharif's death.
Pakistani police are seeking to arrest a man in connection to the death of his 10-year-old daughter in Surrey.
Sara Sharif, 10, was found dead at her home in Woking after officers were called from Pakistan by her father, Urfan Sharif, at about 2.50am on August 10, Surrey Police have said.
Mr Sharif, 41; his partner, Beinash Batool, 29; and his brother, Faisal Malik, 28; are wanted for questioning.
Police believe they travelled to Islamabad on August 9, along with five children aged between one and 13 years old.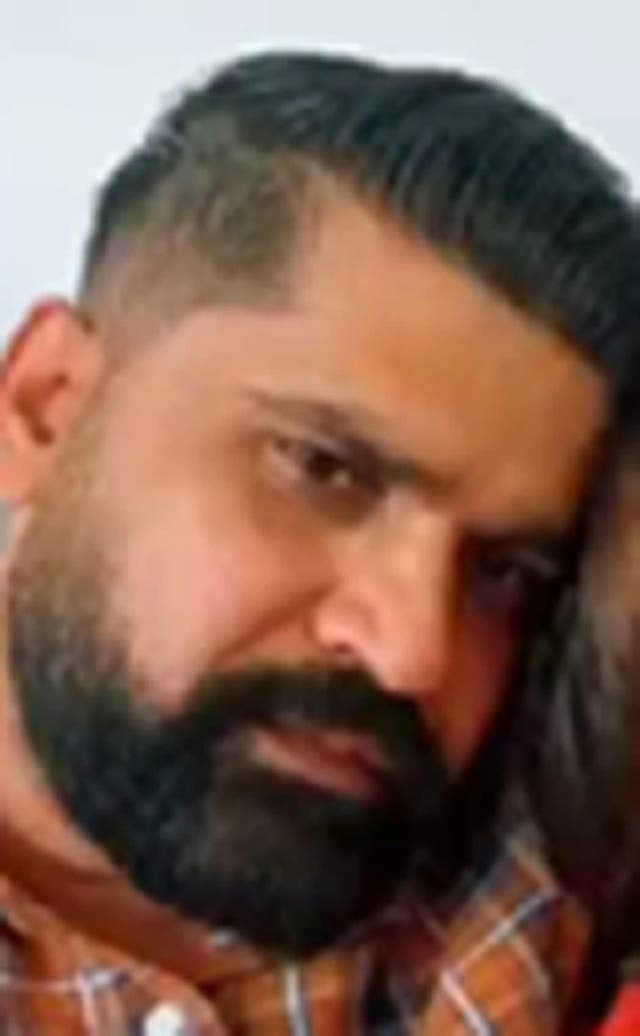 On Saturday, the Associated Press news agency reported that Pakistani police in the eastern province of Punjab are seeking to arrest Mr Sharif in connection to Sara's death.
Mr Sharif's family home is reportedly in Jhelum, Punjab, about 84 miles from the capital.
Officer Imran Ahmed said police found evidence that he had briefly returned to Jhelum, before leaving and disappearing, AP reported.
It comes as lawyers in the UK have said Pakistan's government is "unlikely" to block an extradition request in connection to Sara's death.
There is no formal extradition treaty between the UK and Pakistan but people have been returned from the Asian country before.
Edward Grange, a partner at law firm Corker Binning, said arrest warrants would first need to be issued in the UK.
He suggested a memorandum of understanding would also need to be agreed between the two countries.
He said it would likely be a "slower process" than if a treaty were in place.
Mr Grange told the PA news agency: "There is no extradition treaty and, therefore, in order to seek the extradition the two governments have to enter into a memorandum of understanding for the extradition of the named individual.
"It's a slower process because it has to have government approval and there have been examples in the past of individuals who have been extradited, we'll call it extradition, they have been removed from Pakistan and arrived back in the UK."
He said there are "at least two or three examples" of people being returned from Pakistan to the UK, but none the other way around.
In April this year, Piran Ditta Khan, 74, was brought to Britain from Pakistan and charged with the murder of police constable Sharon Beshenivsky 18 years ago.
A provisional trial date for February 12 2024 has been fixed at Leeds Crown Court.
Mr Grange added: "The second hurdle is that you cannot extradite somebody simply for the purposes of questioning, so they can't just be a suspect.
"You've got to have taken a decision that there's sufficient evidence for the individual to be charged with the offence and it requires a warrant of arrest to be issued in the UK by a UK judge for that individual."
PA has asked Surrey Police whether any arrest warrants have been issued.
A Home Office spokesperson said: "As a matter of long-standing policy and practice, we neither confirm nor deny the existence of extradition requests."
Mr Grange added: "At this moment in time, not knowing a huge amount about the case apart from what's in the public domain, is that they're obviously at the early stages of this very sad, tragic case and individuals who obviously are key persons that they want to speak to have left the jurisdiction."
Sara suffered extensive injuries over a sustained period before she was found dead at the property in Hammond Road, a post-mortem examination has revealed.
"Whether or not the authorities in Pakistan will extradite their own national is another question to consider," Mr Grange said.
He said they could raise the UK's past refusals to extradite people to Pakistan.
He added: "So, yeah, political bargaining no doubt potentially could be used in this case but because it involves a child, etc, I'd imagine that the authorities in Pakistan will, if a memorandum of understanding is asked for, will be entered into, and the individual will be returned to the UK."
He said there "lots of considerations to be given to entering into an extradition treaty" with a country such as Pakistan, stressing it is a "two-way thing".
He cited the country's "very turbulent political backdrop" and concerns about human rights and the death penalty.
Human rights lawyer Karen Todner, who specialises in criminal defence and extradition, said it "shouldn't be too difficult to arrange an extradition from Pakistan".
She told PA: "It shouldn't be difficult at all, objections to extradition tend to be allegations of breaches of the human rights act and obviously the UK is generally considered to be one of the most compliant countries.
"Most countries would extradite to the UK.
"They have to issue a warrant and there would have to be an ad hoc arrangement between the two countries so they would just make a formal request to Pakistan for the extradition, and it would then be presented in court, it would be what called an accusation warrant.
"The UK would make a request to the Pakistani government for their arrest, they would then be arrested and face extradition proceedings in Pakistan.
"It would be, in my view, unlikely that it would be refused, I think it would be accepted and that they would then be extradited to the UK."
A Foreign, Commonwealth and Development Office spokesperson said: "It would not be appropriate for the FCDO to comment on an ongoing police investigation."