The RNLI has reported that the number of people whose lives were saved by its crews more than doubled last year.
Paddleboarders are being warned to stay safe this summer after an increase in the number of calls to rescue people taking part in the water sport.
The RNLI has teamed up with British Canoeing to encourage those using kayaks, canoes or paddleboards to make safety a priority as they prepare for an increase in visitors to the coast.
The number of people in the UK and Ireland whose lives were saved by crews while kayaking or canoeing more than doubled last year and there was a 21% increase in callouts to people on paddleboards as the sport grew in popularity, a spokesman for the lifeboat charity said.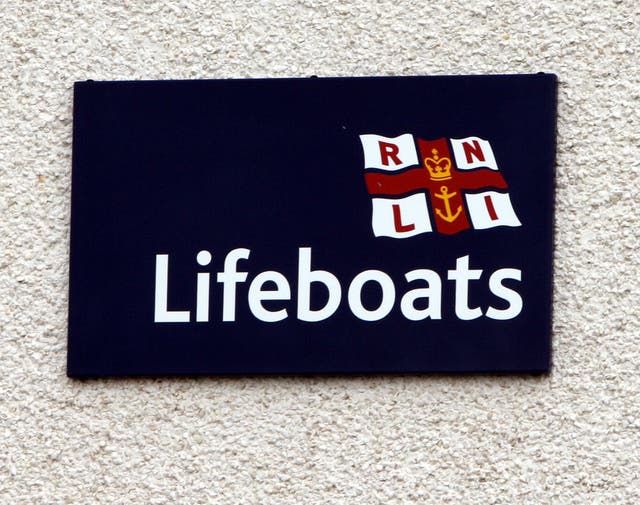 Vince Jones, a mechanic for the RNLI in Moelfre, Anglesey, North Wales, said they had been inundated with calls to stand-up paddleboarders.
Last year, crews in Anglesey rescued 37 people taking part in paddlesports, compared to just six people in 2021.
Mr Jones said: "We want people to enjoy our stunning coastline but are urging people to think carefully before setting out.
"Many of our calls are to people being blown out to sea in offshore winds. We ask people to think carefully about the weather and tides before setting off and ensure they have a means of calling for help."
Guy Lowdes, from Llandegla, North Wales, was rescued last December after getting into difficulty while kayaking with a group of 10 others near Holyhead, Anglesey.
He said: "I'm an experienced coastal kayaker and never did I expect to find myself in this situation, my kayak was capsized by a rogue wave and I found myself in the water on a very cold December afternoon.
"The tide pushed me one way and my boat the other, I must have been in the water about 20 minutes."
Mr Lowdes' friend had a personal locator beacon with him so was able to call for help and a rescue operation, including a helicopter and two lifeboat crews, was launched.
Mr Lowdes added: "I was starting to feel incredibly cold and poorly despite wearing a dry suit. I'm convinced if I'd have been there any longer with the failing light, we may never have been found."
Anyone planning to stand-up paddleboard, kayak or canoe is advised to wear a bouyancy aid, carry a means of communication, check the weather before heading out, tell others of their plans and paddle within their abilities.
Lee Pooley, director of coaching and qualifications at British Canoeing said: "Whether you are kayaking, canoeing or stand-up paddleboarding it is extremely important, no matter what your experience is, to follow some simple steps to keep yourself and others safe when out on the water.
"Paddlesport is such an accessible and fun activity with significant benefits to mental and physical wellbeing. The UK has some outstanding waterways and coastline to explore, we just want everyone to take care and be safe whilst they enjoy their paddle."