Alison Kelly is nursing director at The Northern Care Alliance NHS Foundation Trust in Salford.
A senior manager who was in charge of nursing at the Countess of Chester Hospital when Lucy Letby carried out her attacks on babies has been suspended from her current role.
It comes after hospital bosses were accused of ignoring concerns raise about Letby by her colleagues.
Alison Kelly is now nursing director at The Northern Care Alliance NHS Foundation Trust in Salford.
A statement from Nicky Clarke, chief people officer at Northern Care Alliance NHS Foundation Trust, said: "I can confirm Alison Kelly has been suspended.
"We are unable to comment any further at this moment in time."
Letby, 33, was found guilty of murdering seven babies and attempting to murder six others between June 2015 and June 2016.
She will spend the rest of her life in prison after being handed a whole life order at Manchester Crown Court on Monday.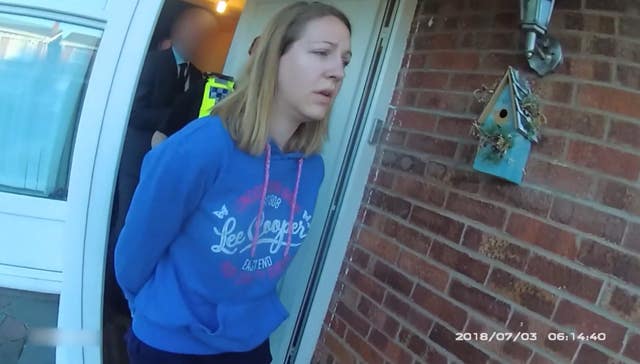 The case has shone a spotlight on the NHS whistleblowing system, with The Hospital Consultants and Specialists Association (HCSA) calling for it to be overhauled.
HCSA president Dr Naru Narayanan told the PA news agency that the circumstanced surrounding Letby is "an appalling reminder of a culture which persists today in some parts of our NHS despite the many, many warnings we've had over the years".
He added: "All too often, whistleblowers are treated by bad employers like the problem and find themselves on the receiving end of threats and bullying to remain silent."
Reacting to the guilty verdicts on Friday, Parliamentary and Health Service Ombudsman Rob Behrens said there must be a "significant" improvement in NHS leadership and culture.
"We need to see significant improvements to culture and leadership across the NHS so that the voices of staff and patients can be heard, both with regard to everyday pressures and mistakes and, very exceptionally, when there are warnings of real evil."
The Department of Health and Social Care will hold an independent inquiry into the Letby case to ensure "vital lessons are learned".