Jeff Ace said his board, NHS Dumfries and Galloway, technically could not afford one tenth of its staff.
An NHS boss has spoken out about the "quite extraordinary" challenges the health service is currently facing – telling MSPs that his health board technically cannot afford a tenth of the staff working for it.
Jeff Ace, chief executive of NHS Dumfries and Galloway, said the difficulties facing the NHS at the moment were "not part of our usual 'times are difficult' financial pressures".
He told MSPs on Holyrood's Health Committee that NHS Dumfries and Galloway would have a deficit this year "for the first time this century".
And he said that achieving efficiency savings would not be enough to tackle the problems – warning instead that "real difficult decisions" may have to be made.
Mr Ace said the health board set the target of achieving 3% efficiency savings, which he said was "right up there at the historic high levels the system has ever achieved".
But he told MSPs: "That is not enough, it doesn't bridge the gap, indeed the gap continues to grow."
He conceded NHS Dumfries and Galloway was "probably at the top end" when it came to financial pressures, but Mr Ace said all boards were "reporting real difficulties" with breaking even.
He told the committee: "That's not how Scotland has been over the past decade. It has been difficult, but it has not been as it is now and as it appears it is going to be."
Speaking about the financial situation, he told the committee that the scale of the gap in funds was such that "if I was to turn it into workforce, I technically can't afford one in 10 of my workforce, but clearly I need all of those people and more to deliver the service demands we are facing".
The health board chief executive stated: "The financial challenge, I would want committee members to be aware, is quite extraordinary at the moment.
"I have worked in the NHS since the 80s, I am finance director by background, I have never seen a position as challenging as this."
Adding that demographic challenges in the coming decades – with Scotland having an aging population – could create an "existential challenge to our current service models" Mr Ace said there was a need to be "radical" in redesigning services.
Without this, he added: "I fear that the scale of the gap, the financial challenge, will force us into the sort of service cuts and reductions none of us want to see."
He said NHS leaders and politicians had to be "very bold in our models for what we see as being the right health and care service for Scotland" and must also start "engaging with our population about those big changes that are needed".
His comments came as he told members of Holyrood's Heath, Social Care and Sport Committee about work being done by NHS Dumfries and Galloway to try to improve best value, reduce waste and improve efficiency and performance.
But while Mr Ace said initiatives, such as one to "avoid hospital admissions wherever appropriate" and then discharge people as quickly as it is safe to do so, were having an impact, it was "not of the scale to address the problem we face financially".
The NHS "is going to require a level of service redesign and real difficult decisions I think we have not seen in the period preceding this", he insisted.
He added that NHS boards, particularly smaller boards like Dumfries and Galloway, are "going to have to collaborate regionally to a level of engagement we have not managed before".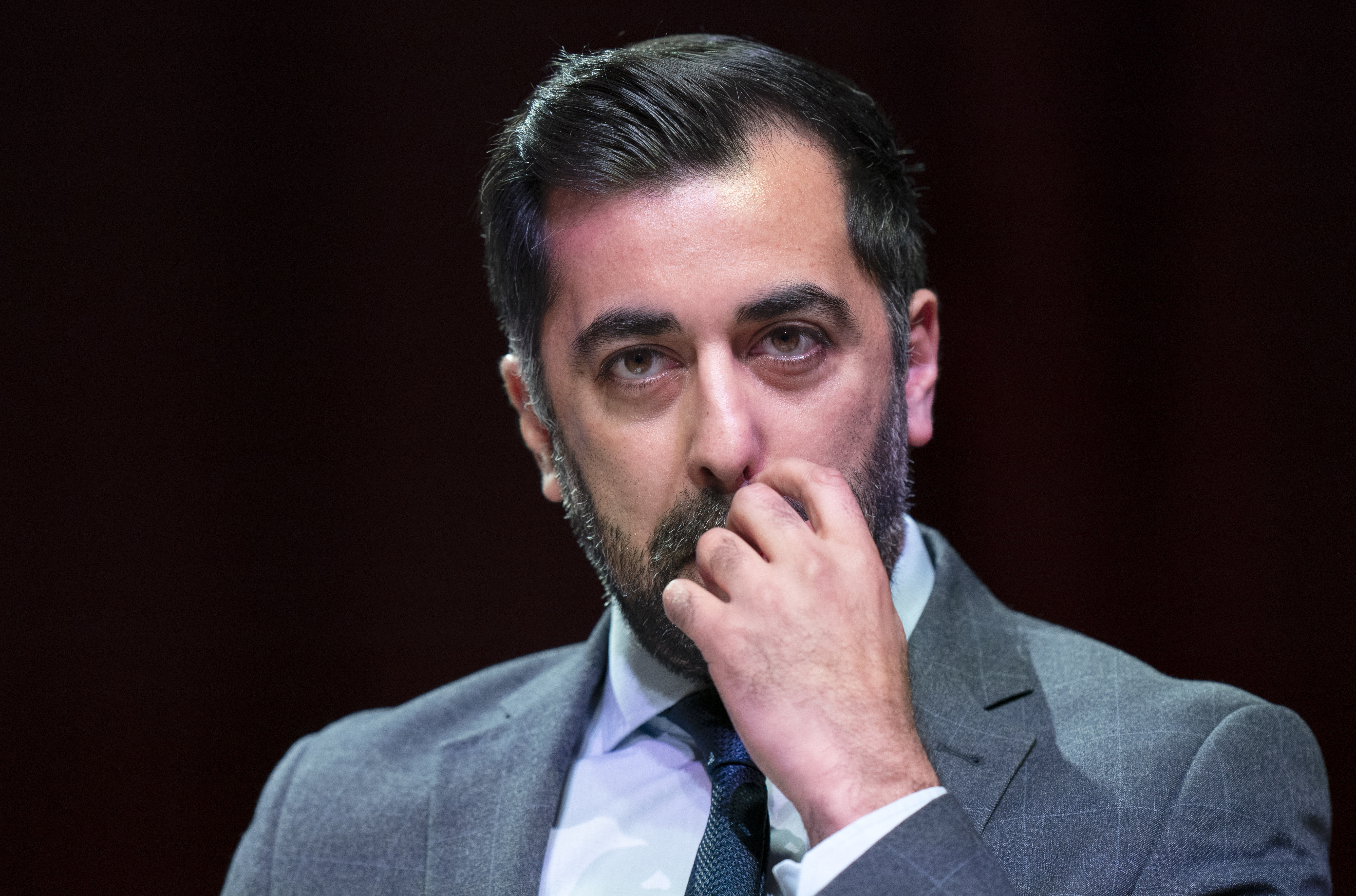 Mr Ace also spoke about the NHS covid recovery plan, produced by First Minister Huma Yousaf when he was health secretary – describing the five year timescale in that as being "ambitious".
He added that "just getting back to our pre-pandemic levels" of activity in the NHS would not in itself be enough to tackle the backlog, saying: "What we need to do then is to overachieve activity for several years in order to catch up with that huge lost work during that pandemic period."
He recalled that in the early to mid 2000s waiting times had been "radically reduced" with patient waits being cut from "years to weeks" – adding this had been achieved with "huge amount of resources (and) huge amounts of extra staffing".
But noting that such level of resources are unlikely in the current financial climate, Mr Ace said: "The challenge is very significant over the next few years."