Exhausted and underresourced staff are experiencing a higher demand for care than ever during a severe flu season, officials said.
01 January 2023
The pressure on the NHS is "equivalent" to that of the early stage of the pandemic, a leading health official has said.
Saffron Cordery, interim chief executive of NHS Providers, said that now the pressure is coming from various directions, including staff shortages, lack of investment, a worn-out workforce and a backlog of operations, as well as a continuation of Covid and flu cases.
She told the PA news agency: "I think we are seeing equivalent levels of pressure, they are just manifesting in different ways.
"What we saw in terms of pressure during the pandemic was tens of thousands of people coming through hospital doors with a contagious disease that we didn't know how to treat effectively.
"We had to give over nearly every hospital bed to Covid patients. There was no or very little elective routine work, it was all given over to supporting and treating Covid patients because there was nothing else that could be done but grapple with this wave of illness coming from a particular cause.
"What we know now, and I think perhaps it's a more challenging situation, is that we've still got that coming through the door but then we've also got the legacy of Covid, which is a worn-out workforce, we've got even higher levels of staff shortages and vacancies, we're up to 133,000 across the NHS now.
"And we've got the imperative to try and make some gains on the waiting list, so there's a real pressure there also to do more of that routine activity."
She said the NHS needs to be able to attract and retain staff across all professions, from healthcare assistants to nurses and doctors, and ensure they are paid adequately and that they have fulfilling careers.
Nurses went on strike over pay and conditions for two days in December as did paramedics, and the British Medical Association said it will ballot junior doctors this month.
Ms Cordery also said the NHS suffers from a lack of capital investment, which "makes the NHS much less efficient".
She added: "One of the things we have called for, and we are seeing small steps towards this but I think we need even greater commitment to it, is a fully costed, fully funded workforce plan for the NHS so that we work out precisely what's needed and how we then fulfil that and understand how much it costs, make sure the funding is there for it because that doesn't exist at the moment.
"Inflation is a reality, demand is a reality, and when you've got higher demand, you do need more staff, so it is costing more.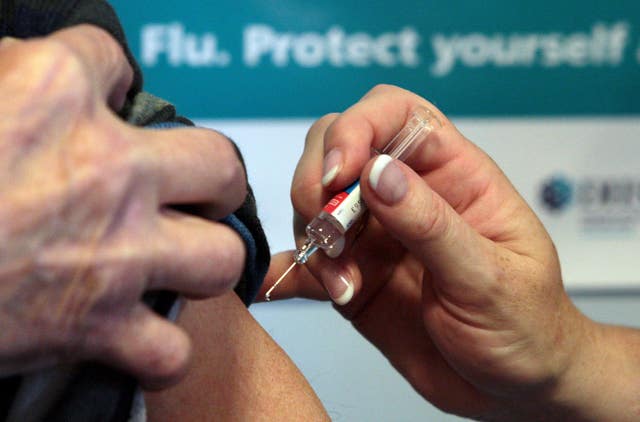 "We understand those arguments that we are just pouring more and more money into the NHS and what are we seeing at the end of it? Well what we are seeing at the end of it is actually more people being treated than ever before.
"There's another bit also about how we stem that demand before it gets to the NHS, which is about much more effective investment in public health and in prevention and in those broader services which stop people needing healthcare.
"If I did have a silver bullet that might solve a significant chunk of this it would be the investment across local government as well as the NHS and the investment in social care, in public health and in prevention because it's the denudation of those services which has had a massive impact on the NHS."
On New Year's Day, the president of the Royal College of Emergency Medicine said between 300 and 500 people are dying each week because of delays to emergency care.
Dr Adrian Boyle said a severe flu outbreak, made worse by a lack of immunity in people because of Covid isolation measures, has meant that bed occupancy is at a record level.
Speaking to Times Radio, Dr Boyle said: "We went into this December with the worst-ever performance against our target and the highest-ever occupancy levels in hospital.
"We don't know about the waiting time figures because they don't come out for a couple of weeks; I'd be amazed if they're not the worst ever that we've seen over this December.
"What we're seeing now in terms of these long waits is being associated with increased mortality, and we think somewhere between 300-500 people are dying as a consequence of delays and problems with urgent and emergency care each week. We need to actually get a grip of this."