A total of 3,272 people were recorded as sleeping rough in the capital, up 9% on the total figure for April-June 2022.
The number of new people sleeping rough in London in spring and early summer rose by 12% on the same period last year.
A total of 3,272 people were recorded as sleeping rough in the capital, up 9% on the total figure for April-June 2022.
Outreach teams recorded 1,614 people in London sleeping rough for the first time between April and June this year, according to the Combined Homelessness and Information Network (Chain).
This was up from 1,446 new rough sleepers in that period last year – a rise of 12%.
Of those recorded for this latest three-month period, 38 (2%) were deemed to be living on the streets, 307 (19%) slept rough for more than one night but did not go on to live on the streets, and 1,269 (79%) spent one night sleeping rough.
During April to June this year there were 411 people recorded as living on the streets, which is a similar proportion to the same period last year.
Chain is a database commissioned and funded by the Greater London Authority (GLA) and managed by Homeless Link.
Rick Henderson, chief executive of Homeless Link, said: "Sadly, this appalling pattern of an increasing number of new people having to resort to sleeping rough in London shows no sign of going away."
In September, the Government published its Ending Rough Sleeping For Good strategy, which restated its 2019 manifesto commitment to end rough sleeping by the end of this Parliament.
Mr Henderson said the target "is now looking completely out of reach".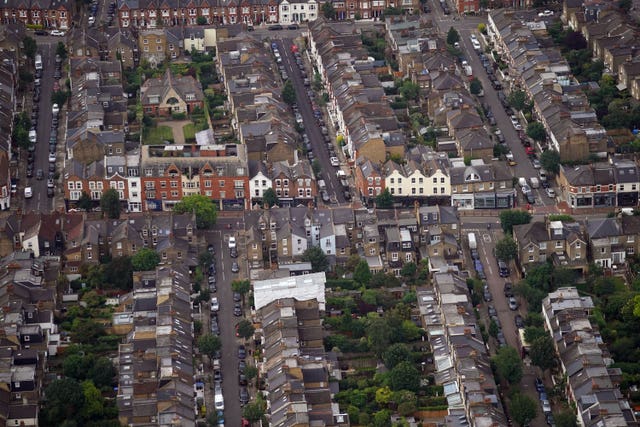 He added: "To help stem the flow of homelessness, the Government must prioritise prevention, including raising the local housing allowance to include at least the lower third of rents, and finally enacting the Renters Reform Bill so renters have more security.
"It is also clear that homelessness services are indispensable right now, yet they too are coming under increasing pressure from rising costs, so much so that many are having to cut back their services or face the prospect of closure."
Director of The Salvation Army's homelessness services unit, Nick Redmore said: "The quick and decisive measures taken by the Government to enable rough sleepers to be housed during lockdown, shows what can be achieved when the will is there.
"Unless the Government recognises that the rise in rough sleeping is also an emergency that requires action now, the cost not only to people's lives, but also to the public purse will become even greater."
Francesca Albanese, director of policy and social change at Crisis, said: "To end homelessness for good, we need the Government to target the root causes rather than just simply alleviating the symptoms.
"Without the truly affordable homes we desperately need and investment in housing benefit, there's simply no hope that the target to end rough sleeping by 2024 will be hit. We need to see real, long-term solutions, including a plan to deliver more social housing, to ensure that no-one has to face life on the streets."
The figures for London follow official Government statistics released last week showing that the numbers of households and children in temporary accommodation in England are at record highs.
Some 104,510 households were in temporary accommodation by the end of March – a 25-year high.
The total number of children in this situation is also at the highest level since records for that measure began in 2004 – with 131,370 children living in temporary accommodation as of the end of March this year.