Britain's 'wonkiest pub' was hit by a blaze which police are treating as arson.
An MP will campaign to close a "potential loophole" which allowed a historic pub destroyed by arson to be demolished by its owners two days later.
Marco Longhi, MP for Dudley North, said police should be able to take premises under their control while investigations into potential crimes are being carried out.
It comes after Staffordshire Police said they had to hand the Crooked House back to its owners following a blaze on Saturday, which is being treated as arson, only for it to be demolished by a mechanical digger on Monday.
On Wednesday police said they were treating the fire at the pub in Himley, West Midlands, as arson, that inquiries were ongoing but no arrests have been made.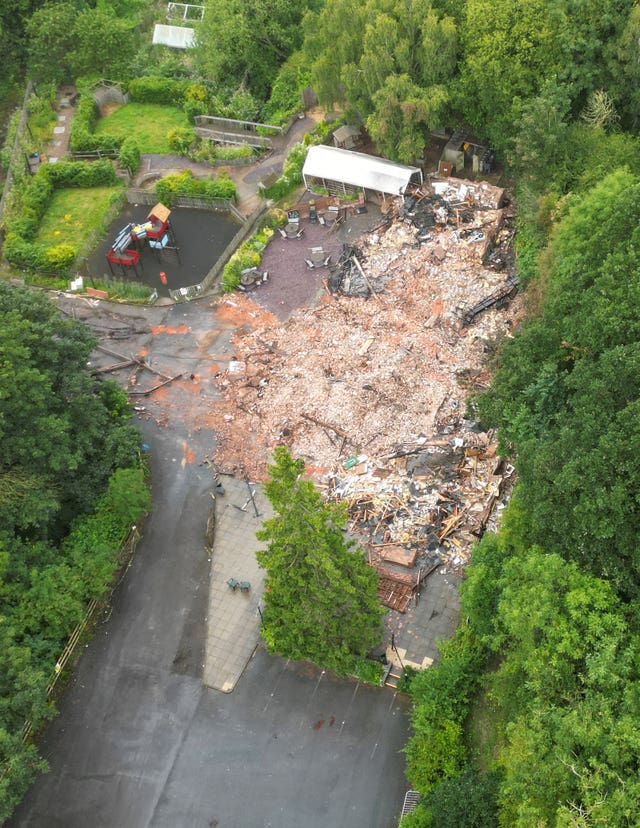 Mr Longhi said: "Staffordshire Police have said that they did not have the power to stop the owner of the Crooked House from demolishing the ruins following an arson.
"Agencies should be given the power to take the premises under their control while [an] investigation is being carried out.
"The site should have been cordoned off for investigation and forensics the moment the police and fire service came to the site.
"I will support any initiative to close this potential loophole which the police is relying on for the Crooked House case.
"I will make my representation to relevant departments after conducting a full research of how this loophole can be fixed."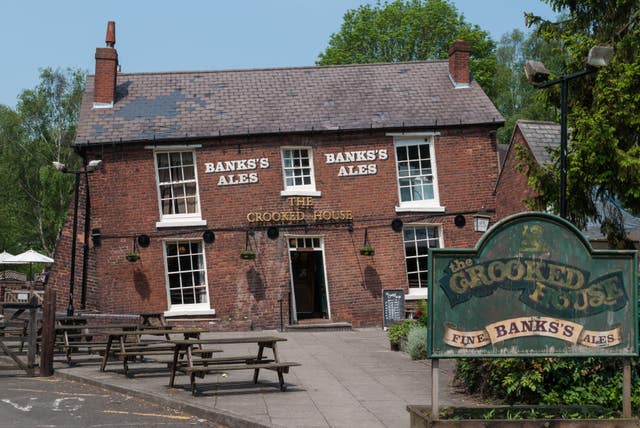 The loss of the pub, built in the 18th century, prompted a wave of anger from politicians, local residents and former regulars.
It was destroyed just two weeks after it was sold by pub company Marston's to a private buyer, which the PA news agency understands to be ATE Farms Limited.
The company's only active director, according to Companies House, is Carly Taylor, 34, with George Adam Taylor, 44, a director from 2008 to 2014.
Mr Taylor was previously a director of Himley Environmental Ltd, which owns the 15-hectare Oak Farm Quarry and Landfill site adjacent to the Crooked House and is registered to the same address as ATE Farms.
The PA news agency could not contact either for comment.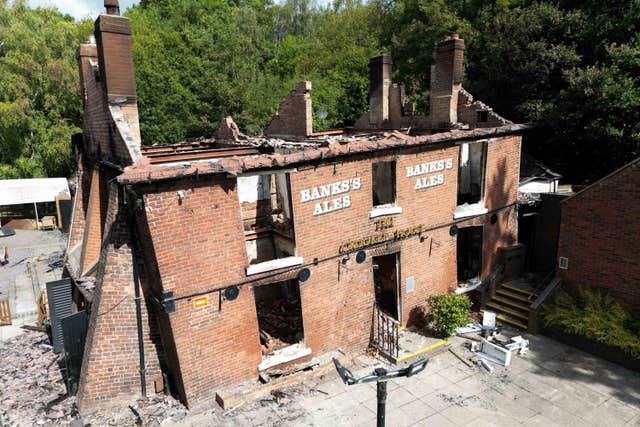 Mr Taylor also owns the Sarah Mansfield pub in Willey, Warwickshire, which is empty after being internally gutted in 2021.
Through another of his companies, AT Contracting Ltd, Mr Taylor has had two planning applications approved to renovate the pub's first floor into letting bedrooms and to build either one or two dwellings in the car park.
One source, who did not wish to be named, said the Sarah Mansfield was once a thriving community hub in the small village but had become a "depressing eyesore" since being gutted under Mr Taylor's ownership.
They said: "Back in the day, it was a really, really good village pub.
"One day during lockdown, a load of guys turned up with skips and machines and literally gutted the pub.
"When we mean gutted, we mean no wiring, no plumbing, it's just an empty shell.
"It's sad looking at it. It's a loss, every time we walk past it it saddens us more. It's become a depressing eyesore."
The Sarah Mansfield is now up for sale for £425,000, with the source saying they felt "sick" when they saw Mr Taylor's name associated with the Crooked House.
Police investigating the fire said that they were "in contact with the landowner" of the former farmhouse, dubbed Britain's wonkiest pub.
Meanwhile, West Midlands mayor Andy Street was due to meet South Staffordshire Council representatives on Thursday to discuss the incident.
The council previously said it did not consent to the total demolition of the pub, nor deemed it necessary, instead only permitting the top floor to be demolished for safety reasons.
The council is exploring whether the demolition constitutes a potential breach of the law, while Mr Street said before the pub's demolition that it should be "rebuilt brick by brick".
In a tweet before the meeting, he said: "We all thought the Crooked House fire would be arson, but it still makes your blood boil to see it treated as such.
"We must let Police & Fire do their job as they step up their investigation to find the culprit/s."
Nik Antona, national chairman of the Campaign for Real Ale (Camra), visited the site on Thursday.
He said the country was "losing good, traditional community pubs" that were not being replaced "on a like-for-like basis", adding the situation nationwide was "dire".
"We have lost quite a historic pub, quite a unique pub in this country which probably, unfortunately, we're not actually going to be able to replicate.
"This is just typical of what we are seeing across the country at the moment. In 2017 the Government introduced legislation that protected pubs and gave them planning protection. This pub should have been protected under that legislation.
"Circumstances have taken over. We had a mysterious fire, for whatever reasons, and I'm sure the police are investigating that and they will get to a conclusion as to what caused that.
"But at the end of the day it shouldn't have been demolished, it was protected and unfortunately it looks like we have now lost something as you will never be able to replicate that crooked, wonky pub again."