Justice Secretary Alex Chalk said it was right to root out a 'tiny minority' of lawyers damaging the reputation of others.
The Justice Secretary has defended the Government's announcement of a "task force" for identifying corrupt immigration lawyers as critics branded it a "red herring" to distract from the asylum backlog.
Alex Chalk said the unit, for which there is no new funding, will aim to ensure advocates who are found to be responsible for submitting fraudulent claims are "convicted, punished and disgraced".
Touring broadcast studios on Tuesday, he said it was right to root out a "tiny minority" of lawyers damaging the reputation of others in the profession.
It comes as David McNeill, from the Law Society, which represents solicitors in England and Wales, accused the Government of "lawyer-bashing" with an announcement containing apparently little substance.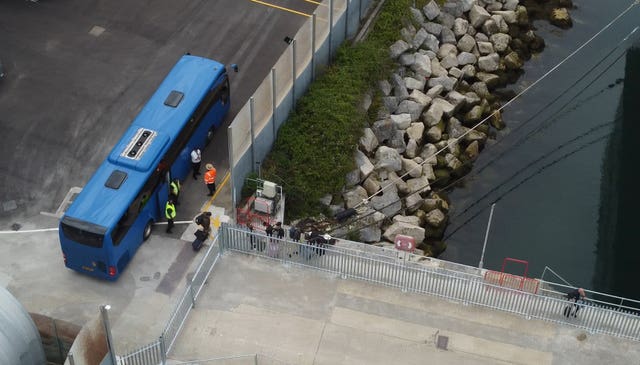 Mr McNeill said the "task force" – bringing together civil servants, regulatory bodies and law enforcement – has been in existence for months, despite its "official launch" by the Home Office on Monday.
The Justice Secretary acknowledged that the unit had been in operation for some time, but told BBC Breakfast: "The Law Society is right that it's a tiny minority of lawyers and the overwhelming majority of lawyers in this country do an extremely important job.
"However, there is a small minority that are doing terrible damage, not just because they're coming up with false claims which means that people are remaining here who ought not to remain here, but doing terrible damage to the reputation of lawyers. And it is absolutely right that we crack down on them."
The Law Society has said the necessary powers are already in place to deal with immigration advisers engaged in misconduct.
The Solicitors Regulation Authority (SRA) prohibits lawyers from deceiving courts, and any act of dishonesty or lack of integrity may result in them being struck off.
The Home Office said those ultimately found guilty of helping people remain in the country by fraudulent means could face life imprisonment, which is already the maximum sentence for assisting unlawful migration under the Immigration Act 1971.
Speaking on BBC Radio 4's Today programme, Mr McNeill accepted that improper practice sometimes occurs in the industry, but added: "It's not in our interest to have any solicitor acting improperly or crookedly… this announcement today is something of a red herring.
"This task force which they tout with such aggressive language has been in existence for months now so really from our perspective it just looks like a bit of lawyer-bashing as a distraction from really bad news for the Government on the number of asylum seekers now accommodated in hotels – 50,000."
Mr Chalk said the Professional Enablers Taskforce has been developing resources to ensure Home Office lawyers are "better trained to identify evidence of fraud".
This has included the development of a new training package for frontline staff who work in the immigration system to help them identify and report suspect activity.
The Justice Secretary, a former barrister, said professionals should not be granted "immunity" from the law "simply because they are lawyers", telling GB News he is "absolutely comfortable" with the crackdown.
But Bar Council chairman Nick Vineall KC warned the task force "must not fall into the trap of identifying lawyers with the causes of their clients, nor should it assume that misbehaviour by clients amounts to misbehaviour by lawyers".
For Labour, shadow justice secretary Steve Reed said it is "too little too late" and the "buck stops" with the Conservatives, accusing them of having "sat idly by for 13 years while illegal migration has spun out of control".
He said: "Now, weak as ever, they are setting up a talking shop instead of cracking down on those who abuse our immigration system."
It comes as the Government kicks off a "stop the boats" week of linked announcements on immigration.
The first migrants boarded the Bibby Stockholm barge on Monday, amid others being granted a last-minute reprieve after a series of legal challenges.
Mr Chalk admitted it is "frustrating" that just 15 have arrived on the 500-capacity vessel but insisted it "doesn't diminish our resolve to solve this".
He defended Conservative Party deputy chairman Lee Anderson, who said asylum seekers complaining about the Bibby Stockholm barge should "f*** off back to France".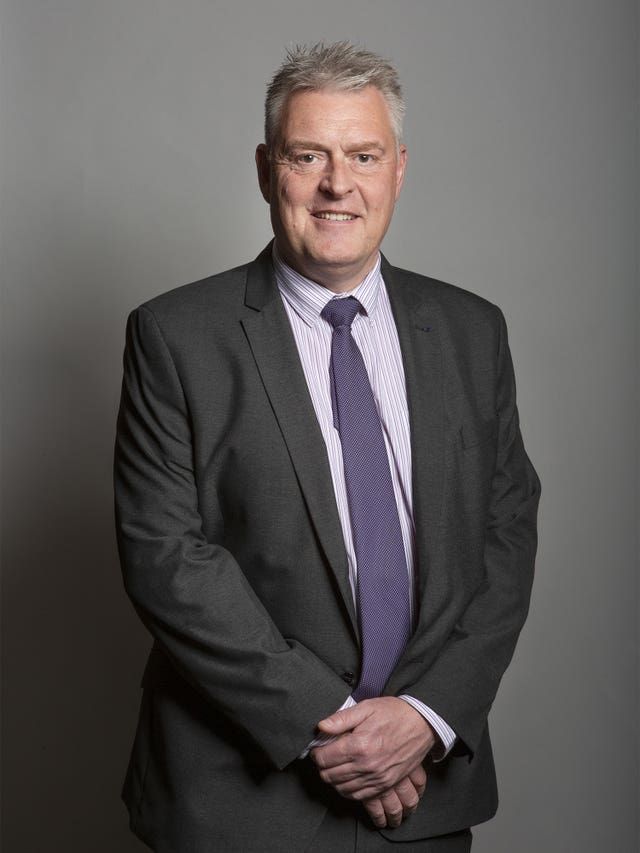 "Lee Anderson expresses the righteous indignation of the British people. Yes, he does it in salty terms, that's his style, but his indignation is well placed," the minister told LBC.
Former shadow home secretary Diane Abbott, currently an Independent MP, wrote on Twitter: "A new low even for the Tories."
Taxpayer money is being spent on housing migrants "in some cases in 4-star hotels", Mr Chalk confirmed, which he said is why the Government is looking at cheaper alternatives.
Around 20 asylum seekers did not board the barge as planned on Monday because their transfers were "cancelled" after lawyers challenged the decisions.
Official figures released on Monday confirmed the number of migrants staying in hotels passed 50,000 in June.
Mr Chalk said on Tuesday that the backlog of asylum claims has decreased by 17,000 over "recent weeks".