Ms Sturrock's body was found in Glasgow last Tuesday.
The family of murdered teacher Marelle Sturrock have paid tribute to her, calling her the "happiest person you could ever meet".
The body of Ms Sturrock, 35, was found at a property on Jura Street in the Craigton area of Glasgow at about 8.40am on Tuesday April 25.
Police Scotland launched a murder investigation including searches of Mugdock Country Park following the death of Ms Sturrock, who was 29 weeks pregnant. Her unborn baby did not survive.
The body of her partner, David Yates, whom police had been seeking in connection with her death, was recovered on Thursday after searches of Mugdock reservoir, north of Glasgow.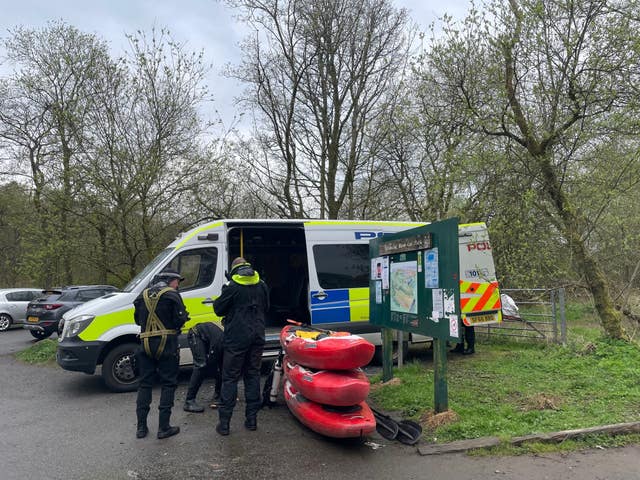 Ms Sturrock's parents, Colin and Lorna Sturrock, paid tribute to their daughter in a statement released through Police Scotland.
They said: "We are devastated following the deaths of our daughter, Marelle, and soon to be grandson, Jayden Sturrock.
"Marelle was the happiest person you could ever meet and was always looking to help others the best she could.
"Marelle and her partner doted on each other, and this incident has come as a total shock to all who knew her.
"We would like to thank family and friends; colleagues at Sandwood Primary School; Police Scotland officers, both in the Highlands and Glasgow, for their efforts and comforting support following our tragic event.
"Our family would like everyone, including the press, to respect our privacy at this very sad and difficult time."
An investigation into Ms Sturrock's death is continuing and last week, police said there was nothing to suggest anyone else was involved.
The Police Investigations and Review Commissioner (Pirc), the watchdog for Police Scotland, last week said it has launched a probe into Ms Sturrock's death.
A spokesman said: "The Crown Office and the Procurator Fiscal Service (COPFS) has instructed the Pirc to carry out an investigation into the death of Marelle Sturrock on April 25 2023 within 91 Jura Street, Glasgow.
"Once our inquires are complete a report will be submitted to COPFS."