The man attempted to escape and was 'dripping blood everywhere', a witness claimed.
A man stabbed in the arm near the British Museum was waiting in the queue to enter, witnesses have said.
As he attempted to escape, the middle-aged man was "dripping blood everywhere" along the busy street which was packed with tourists.
The male attacker fled the scene but was quickly captured by police a short distance away and was arrested on suspicion of causing grievous bodily harm, the Metropolitan Police said.
The museum was evacuated and the busy surrounding streets were cleared.
The incident happened at the junction of Great Russell Street and Museum Street which is immediately outside the entrance of the famous museum in central London.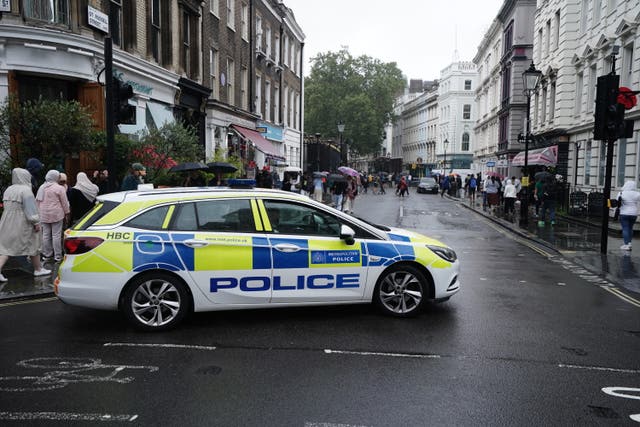 Police said the incident was not terror related and there was "no outstanding risk to the public".
The man stabbed in the arm was taken to hospital.
The manager of a nearby souvenir shop, who wished to remain anonymous, said he saw a middle-aged man stabbed while he waited in the queue for the museum on Great Russell Street not far from the Museum Tavern pub.
He attempted to escape and was "dripping blood everywhere", the witness claimed.
The male attacker was arrested by police a short distance away on Coptic Street, he said.
A local businesswoman heard the victim "screaming" and saw a trail of blood along the street in the aftermath of the attack.
A police tent was erected on the pavement on the museum side of Great Russell Street, just metres from the entrance.
London Ambulance Service said its medics treated the man at the scene for his arm injury "before taking him to a major trauma centre as a priority".
A 27-year-old American woman said she was about to enter the museum queue when she was told to leave by police because someone had been stabbed.
The visitor from New York was leaving a Starbucks across the road when police approached her.
She told the PA news agency: "I was standing across the street at the Starbucks walking out to get into the line.
"We decided it was a good time to go, then we walked out and a cop directly in front of us told us we needed to leave and that the crime scene was large.
"I heard that someone was stabbed and the ambulance was parked inside near the grass area and then rushed down the street, right by me, with police following behind."
The museum has since reopened to visitors albeit with raised security in place including a "heightened search operation".
Police cordons in the area have been lifted.