After completing her A-levels at a sixth form college, she went on to study nursing at the University of Chester.
Three times a year John and Susan Letby would visit Torquay for their holidays and their only child Lucy often joined them.
In July 2018, they had returned from one such break and Mr Letby was staying overnight at his daughter's semi-detached home in Westbourne Road, Chester.
She had bought the house two years earlier, within walking distance of her workplace, the Countess of Chester Hospital's neonatal unit.
She lived alone and doted on her two cats, Smudge and Tigger.
At 6am on July 3 there was a loud knock at the front door.
When it was answered, police officers from Cheshire Constabulary filed in and told Letby she was being arrested on suspicion of multiple counts of murder and attempted murder.
She was taken to a nearby police station in handcuffs where she faced three days of questioning about babies in her care.
Further arrests followed in June 2019 and November 2020 when she had moved back in with her parents in her home city of Hereford.
Letby, now 33, made her first appearance in court two days after her November 2020 arrest and nearly two years later went on trial at Manchester Crown Court accused of the murders of seven babies and the attempted murders of 10 others.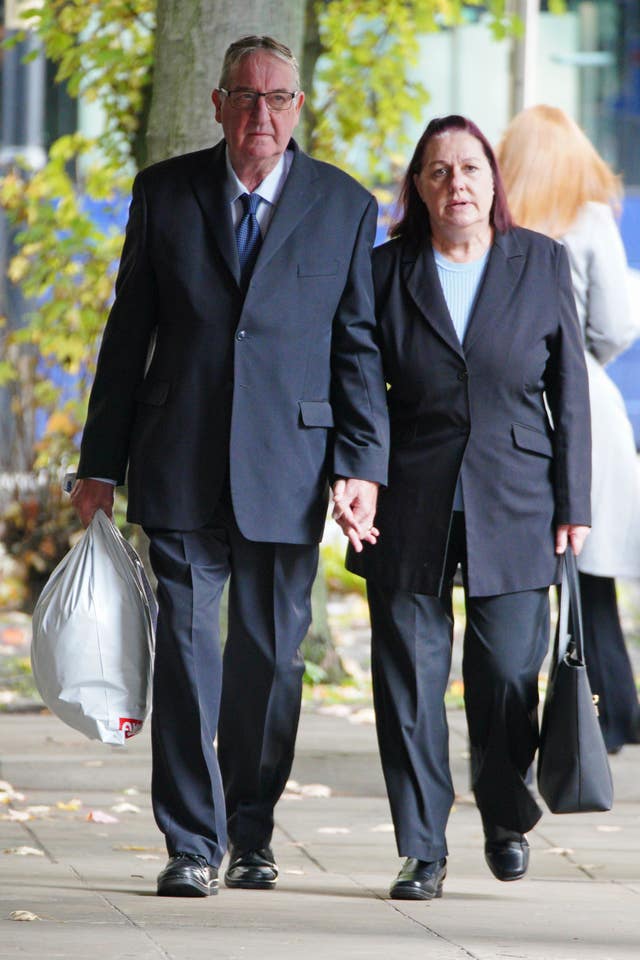 Her parents attended every day of proceedings to support her as they watched from one side of the public gallery – opposite the families of the alleged victims.
Lucy Letby was born in Hereford on January 4 1990 to furniture retail boss Mr Letby, then aged 44, and accounts clerk Mrs Letby, then 29.
She always wanted to work with children and after completing her A-levels at a local sixth form college she went on to study nursing at the University of Chester.
The Letbys were a close-knit family and her parents were understandably proud when their daughter became the first in their wider family to go to university and move away from home.
But her trial heard that Mr Letby, now 77 and Mrs Letby, 63, came to "hate it" when she did not return home after her graduation and that made her feel "constantly guilty".
Messaging a friend who had joked about emigrating to New Zealand, Letby said: "I couldn't leave my parents. They would be completely devastated. Find it hard enough being away from me now and its only 100 miles.
"I came here to uni & didn't go back. They hate it & I feel guilty for staying here sometimes but it's what I want."
Letby told another friend: "My parents worry massively about everything & anything, hate that I live alone etc.
"I feel bad because I know it's really hard for them especially as I'm an only child, and they mean well, just a little suffocating at times and constantly feel guilty."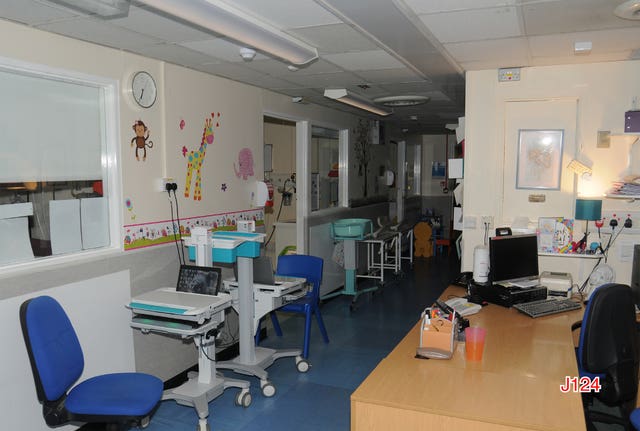 During her studies Letby went on work placements at the Countess of Chester, on the children's ward or the neonatal unit.
She started working full time there from January 2012 as a Band 5 nurse and three years later qualified to work with infants who needed intensive care.
Initially Letby lived in the on-site accommodation at Ash House before moving to a flat in Chester in April 2014.
In June 2015 she returned to Ash House and then moved into her home in Westbourne Road, Blacon, on April 6 2016.
In the period she was said to have been intentionally harming babies at work, Letby had an "active social life" with salsa dancing classes a particular favourite.
A regular gym-goer she was also a member of a local pub quiz team.
Letby enjoyed holidays with friends and in the summer of 2015 was among revellers at a colleague's hen party in York before she attended the wedding later that year.
She told the court her health was "fine" in 2015 and 2016, although in 2015 she had been diagnosed with optic neuritis, a condition caused by inflammation of the optic nerve which can cause pain and blurred vision.
Letby received treatment at the Countess and also at the Walton Centre in Liverpool before the issue was "resolved".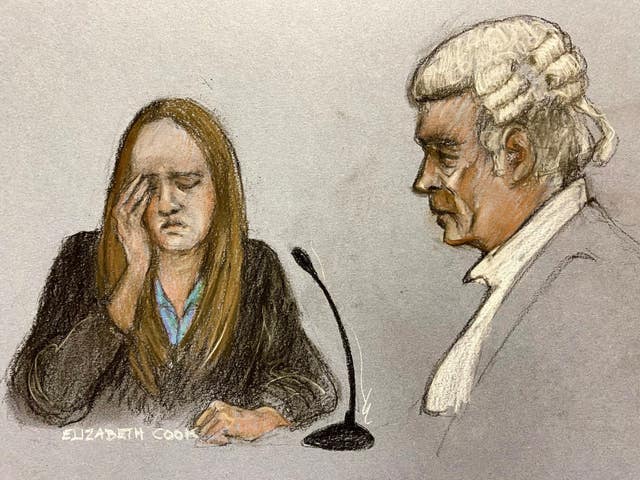 In June 2016 she confided to a doctor colleague about a problem with an underactive thyroid.
She told him: "I've been hypothyroid since I was 11, having blips last 12 months, just increased dose again to see if that does the trick…last time it was increased I was over treated & had tremors etc.."
She said she was on anti-depressants after her mental health deteriorated when she was accused of harming babies and was still taking them.
As she was placed in the back of a police car during her first arrest she told an officer, who offered to move the front passenger seat forward, that she had recently undergone knee surgery.
Letby told jurors she was diagnosed with post-traumatic stress disorder after her three arrests.
She told the court: "It was just the most scariest thing I've ever been through. It not only happened once, it happened twice and a third time.
"It's just traumatised me… I'm very sensitive to any noise, any unexpected change or new people. I am easily startled, easily frightened of things."
Letby was allowed by the judge to settle into her seat when she gave evidence, before members of the public and the press were allowed into court.
At the end of each evidence session the public gallery was cleared before prison officers returned her to the dock.
Her trial heard that Letby made a three-hour round trip from HMP New Hall in Wakefield and would get up at 5.30am to be at court on time.
She said she had been in four prisons since she was charged in November 2020.
Before the jury was sworn in the court heard Letby was left "incoherent" and "can't speak properly" after she was moved from HMP Bronzefield in Surrey to HMP New Hall on the Friday afternoon before the trial.
Letby was said to have found the move "traumatising" as none of her possessions initially came with her, the court heard.
During the trial she walked into the dock each morning clutching a purple blanket, a pink blanket and a file of paperwork.
She studiously followed the medical evidence and occasionally a flurry of notes would be passed to her legal team.
At the end of each court day she would request time to see her barrister, Ben Myers KC, before the journey back to prison.
She also regularly received visits from the court's designated mental health nurse during the trial.
When she came to give evidence in her defence, Mr Myers asked how it felt to have job as a nurse taken away from her and to be accused of killing babies.
Letby replied: "My job was my life. My whole world was stopped."
Mr Myers said: "If you think back to when you were a young woman, you were 25, 26, before you were being blamed for what happened, are you the same person?"
Letby replied: "Everything has completely changed.
"Everything about me and my life, the hopes I had for the future, everything has gone."
Mr Myers said: "How content were you in your life before you began to get the blame for all of this?"
Letby replied: "I had a very happy life."