The Annual Prison Performance Ratings for 2022/23 showed there was a slight increase in the number of prisons rated as a 'serious concern'.
The number of prisons rated "outstanding" has reached its lowest point in six years, newly released figures from the Ministry of Justice have shown.
Among the 119 prisons evaluated, only 13 (10.9%) were awarded the highest rating, a significant drop compared with the performance in 2019/20, where 19 prisons (16.0%) had achieved the top-tier recognition.
However, the report highlights that between 2016/17 and 2019/20, there was a steady increase in the number of outstanding prisons, rising from 7.6% to 16.0%.
It also noted that the assessment period faced disruption due to the Covid-19 pandemic, leading to reporting suspension in 2020/21 and subsequent changes in 2021/22, meaning comparisons with these years cannot be made.
The Annual Prison Performance Ratings for 2022/23 also showed there was a slight increase in the number of prisons rated as a "serious concern" compared with the previous year.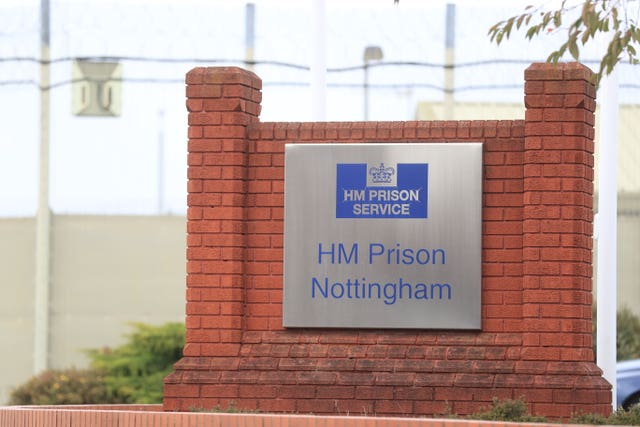 Nine prisons (7.6%) fell into this category, a rise of two prisons from 2019/20.
These were Bedford, Bristol, Deerbolt in Co Durham, Foston Hall in Derbyshire, Isis in south-east London, Long Lartin in Worcestershire, Whitemoor in Cambridgeshire, Wandsworth in south London and Styal in Cheshire.
The report assessed prison performance using a newly introduced framework, of 17 outcome-focused measures to evaluate them across four main priority areas: security and stability, training, skills and work, drug and alcohol addiction, and family, accommodation and readjustment to society.
The report indicated that 62 prisons (52.1%) achieved a rating of "good performance", showing a slight decrease from 65 prisons (54.6%) in the 2019/20 assessment.
Additionally, 35 prisons (29.4%) were rated as a "concern", an increase from 28 prisons in 2019/20.
Overall, 75 prisons (63.0%) received ratings of either "good" or "outstanding", showing more than half of the evaluated prisons maintained a satisfactory level of performance.
The report also examined prisons that had received Urgent Notifications (UNs) from HM Inspectorate of Prisons (HMIP).
The UN enables the independent inspectorate to promptly inform the Justice Secretary about critical and immediate concerns regarding a prison's performance, triggering a response and action plan within 28 days to address the issues, followed by a longer-term plan for sustained improvement.
Exeter, which received a UN in May 2018 and another in November 2022, was rated as "of concern" in the 2022/23 performance assessment.
Birmingham, Bedford, Bristol and Chelmsford, which had all received UNs in the past, were rated as "concern" or "serious concern" in the latest evaluation.
Nottingham, the first prison to receive a UN in January 2018, was rated as good.