The Scottish Government has mounted a legal challenge over the UK Government's block on gender legislation passed in Holyrood.
A senior judge has granted LGBT+ organisations permission to intervene in the legal challenge against the UK Government's block on controversial gender reforms.
Charities such as Stonewall, Gendered Intelligence and the Institute for Constitutional and Democratic Research (ICDR) will be able to present written evidence to the court on the adverse consequences of the UK Government's decision.
The three-day hearing is expected to begin at Edinburgh's Court of Session on September 19, with the Scottish Government presenting its case first.
The Scottish Government is mounting a legal challenge over Westminster's decision to use Section 35 powers to prevent the Gender Recognition Reform (Scotland) Bill from gaining royal assent.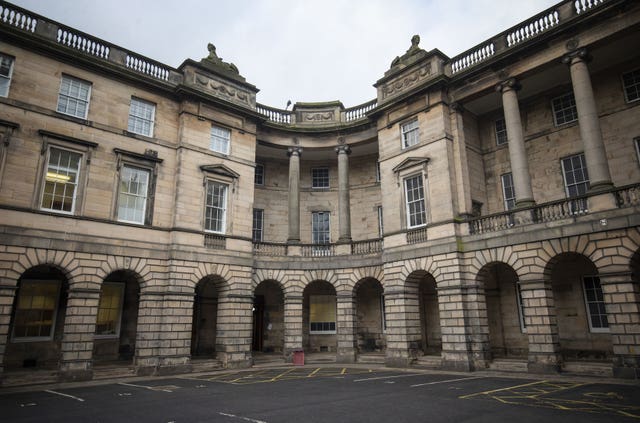 The powers under the Scotland Act – the legislation which established the devolved Scottish Parliament – had never been used before, with UK Government ministers arguing the legislation infringed on devolved equality laws.
The gender reforms aimed to simplify the process for transgender people to self-identify and obtain a gender recognition certificate in their chosen gender.
But the Scottish Government has said the intervention gives the UK Government the ability to veto laws passed in Holyrood.
Colin Macfarlane, director of nations at Stonewall, said: "The Gender Recognition Reform (Scotland) Bill was passed by an overwhelming majority of MSPs from across all the political parties in the Scottish Parliament.
"The Bill, as passed, would mean the process that trans men and trans women use to update the sex recorded on their birth certificates would no longer be intrusive or dehumanising.
"It would also bring Scotland into line with international best practice. More than 30 countries or territories around the world such as Canada, Australia, New Zealand and Ireland have similar or more progressive laws and we want Scotland to join them so our trans friends, family and colleagues can live their lives with dignity."
Victoria Grace, chief operations officer of the ICDR, said: "Constitutional questions like this one aren't just between governments. They impact on every citizen.
"Interventions like this one are an essential way for civil society to ensure that the court has all the information it needs to make a proper decision.
"The ICDR is delighted to have the opportunity to join with other civil society organisations to assist the court in this manner."