David Lloyd Leisure Club Limited was prosecuted following the death of Rocco Wright in Leeds in 2018.
A leisure club group has been fined more than £2.5 million following the death of a three-year-old boy in one of the firm's pools.
Rocco Wright died after he was pulled from the water by his father at the David Lloyd centre in Leeds on April 21 2018.
On Tuesday, Rocco's parents criticised the length of time it has taken for the firm to admit health and safety failings, saying the delay "has caused increased anxiety and prolonged misery and sadness across our entire family".
An inquest in 2020 was told that there was only one 17-year-old lifeguard on duty at the time of the incident.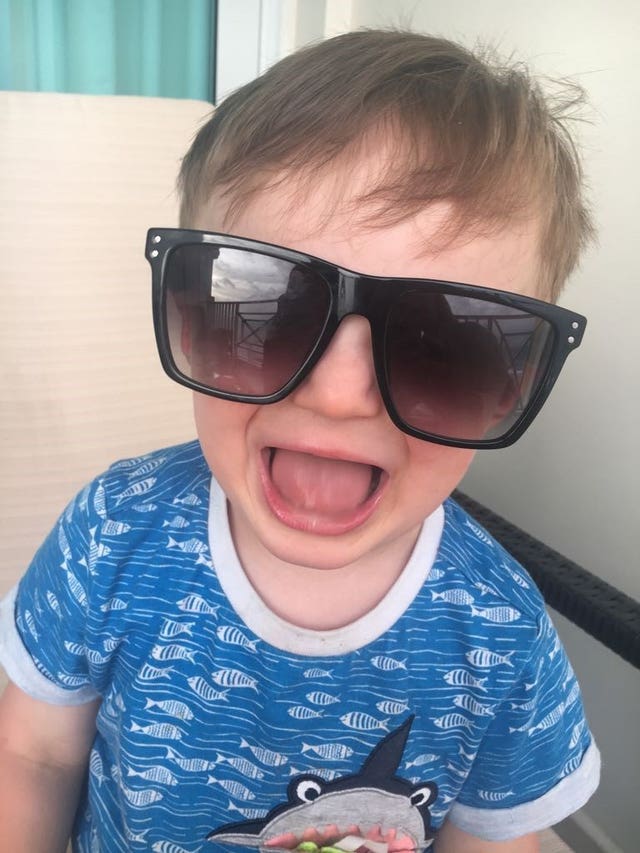 David Lloyd Leisure Club Limited was fined £2.55 million and ordered to pay £258,355.80 in costs at Leeds Crown Court on Tuesday after admitting breaches of health and safety law, Leeds City Council confirmed.
At the inquest three years ago, Rocco's father Steven Wright described how his panic grew as he searched for his son before he spotted him at the bottom of the main pool.
An inquest jury found that the youngster had probably been under the 1.2m (4ft) deep water for more than two minutes.
Mr Wright explained how he was with Rocco and his daughter at the poolside and was planning to take his son swimming as his daughter had her regular lesson, but this class was cancelled.
He explained how he searched for his son before spotting him under the water, pulling him to the side.
Mr Wright said his son had never got into the pool by himself and the inquest heard there were no witnesses or CCTV evidence that could explain how the little boy ended up in the water.
The inquest heard how David Lloyd operated a policy that the maximum number of people in a pool that could be supervised by a single lifeguard was 50 people.
David Lloyd operations director Stephen Brown stressed to the coroner that this was a "ceiling" figure.
Mr Brown also denied that David Lloyd had a policy of employing young life guards because they were cheaper and said life guard staffing levels were for local managers to decide.
Rocco's family issued a statement on Tuesday which said: "Our family continues to be devastated by the tragic loss of our son, Rocco Wright.
"Rocco had an infectious laugh and a smile which lit up the room.
"He was loved and adored by all his family.
"He had his whole life ahead of him, and we dearly miss our little 'buddy' every day."
The statement added: "Whilst David Lloyd have now finally filed a plea of guilty, accepting that it was their failings that led to Rocco's death, we, as a family are extremely disappointed that this has taken over five years.
"David Lloyd have had numerous opportunities to submit an early plea but waited until what was less than two weeks prior to a lengthy trial.
"This unnecessary delay has caused increased anxiety and prolonged misery and sadness across our entire family."
The family said: "We can only hope that David Lloyd have now implemented safe systems and necessary measures to ensure no family has to endure the immeasurable trauma and heartache that our family has had to, and continues to live with.
"No family should have to endure the loss of a child through drowning, particularly in a supervised, private and exclusive leisure centre."
Russell Barnes, chief executive of David Lloyd Leisure, said: "Today is another difficult day for Rocco's family and our thoughts are with them.
"We are sorry for their loss and wish to share our sympathy with Rocco's family and loved ones."