The Prime Minister is said to be is considering measures which could allow employers to sue trade unions and sack workers.
05 January 2023
Labour said it opposes reported anti-strike legislation and that the party would likely repeal any such bill if it wins the next election.
Opposition leader Sir Keir Starmer, giving his first speech of the new year, said he did not think the Conservative Government's legislation idea was "going to work".
If new restrictions on industrial action were imposed, Sir Keir said he would "repeal it" should the public put him into Downing Street.
Shadow chancellor Rachel Reeves also criticised the plan to make it more difficult for strikes to take place.
She said it amounted to going from "clapping our nurses" during the coronavirus pandemic to "sacking them".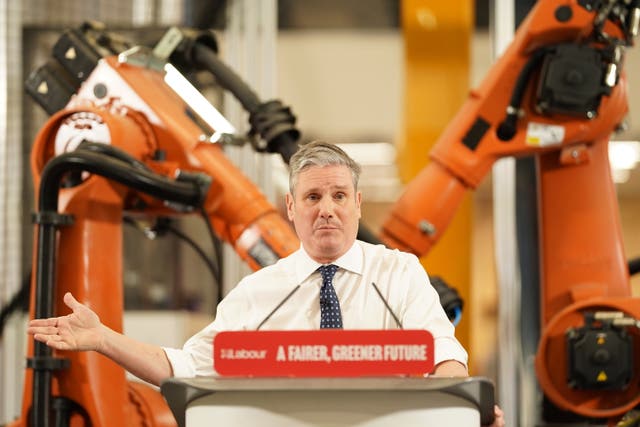 The comments came in answer to reporter questions about suggestions the Prime Minister could announce legislation to enforce minimum service levels during strikes as soon as Thursday.
The Times newspaper reported that Rishi Sunak is considering measures which could allow employers to sue trade unions and sack workers.
The new law would reportedly apply to six sectors, including the health service, rail, education, fire, border security and nuclear.
But Labour made clear that, not only would it oppose its passage through Parliament, it would also look to delete it from the statute books if elected to Downing Street.
Taking a question about the mooted legislation after his speech in Stratford in east London, Sir Keir said: "Frankly, the Government is all over the show on this.
"Every day there is a different briefing as to whether there is going to be legislation, what it is going to be and when it is going to come.
"I think there is a reason for that and that is because I don't think this legislation is going to work. I am pretty sure they have had an assessment that tells them that it is likely to make a bad situation worse.
"Obviously we will look at what they bring forward.
"But if it is further restrictions, then we would repeal it and the reason for that is I do not think that legislation is the way that you bring an end to industrial disputes."
Ms Reeves, asked on BBC Radio 4's Today programme whether Labour would support such a Bill, said: "No, we will not support it."
She added: "The NHS relies on the goodwill of doctors and nurses and other people who work in our health service.
"If you say that people can't take industrial action, to say that we're going from clapping our nurses to sacking them for taking industrial action — which is what the Government is now threatening — the idea that that's going to produce outcomes and reduce delays for patients, that's just for the birds.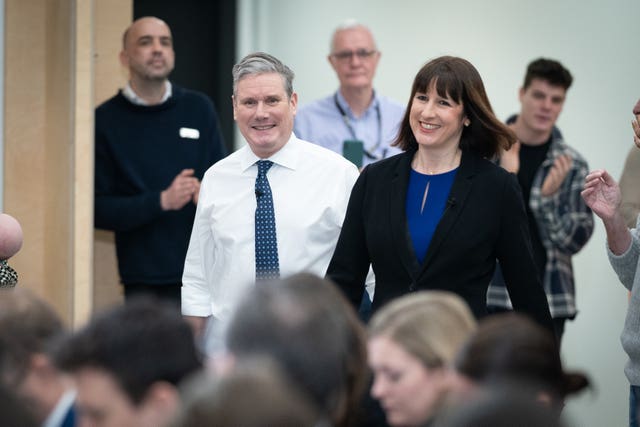 "And that's why Labour would oppose it if the Government go down that route."
Downing Street said it would not be commenting on speculation about when new legislation would be published or what it could contain.
Rishi Sunak reiterated his intention to introduce a new Bill when asked about the current swathe of strike action across the UK following his own vision-setting speech in London on Wednesday.
He told reporters that "people should have the right to strike".
But he said that has to be "balanced with the right of the British public to go about their lives without suffering completely undue disruption in the way we've seen recently".
The Prime Minister added: "And that's why I have said we will introduce new legislation that restores that balance and crucially protects people's lives as well as their livelihoods."