Letby, 33, from Hereford, attacked her infant victims while employed in her role as a Band 5 nurse.
Lucy Letby "grossly abused" the trust of parents, colleagues and friends and used it as cover to commit her crimes, said a senior detective.
Letby, 33, from Hereford, attacked her infant victims while employed in her role as a Band 5 nurse at the Countess of Chester Hospital's neonatal unit.
Deputy senior investigating officer Det Ch Insp Nicola Evans, of Cheshire Police, said: "Lucy Letby was operating in plain sight. She abused the trust of the people around her, not just the parents that had entrusted her with their babies but also the nurses she worked with and the people that she regarded as friends.
"These events that have happened, some of them would take absolutely no time at all and nobody was looking. Because why would they expect that this would occur?
"It wouldn't even cross your mind that in a hospital setting where you put your trust in nurses and doctors to look after your baby that anybody on that unit would be harming that baby.
"Lucy Letby was in a position of trust and she grossly abused that trust in such an unforgiving way that has affected so many people … and she used that trust as a cover to commit her crimes."
Her colleague, senior investigating officer Det Supt Paul Hughes said: "These are tiny babies that are effectively in a room to grow and develop … they are not in a critical condition. But they are very susceptible so any aspect is subtle which is I believe why things went on for so long because it was so, so difficult to actually work out what had gone on.
"And it doesn't take much at all to to cause a collapse.
"So I think when you look at it outside, initially, like we were looking in thinking 'well surely somebody would notice'.
"But when you listen to the evidence and actually just how delicate these babies are in the position they are in, then you realise actually it doesn't take much whatsoever.
"And it becomes very clear that somebody with a sinister mind, in that environment … can create themself and I believe had created themself the opportunity to cause harm."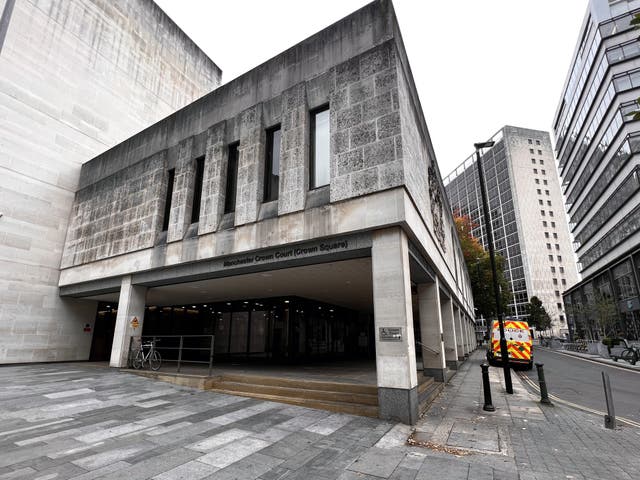 Ms Evans said detectives hoped they would not find a criminal offence after they were called in to investigate the hospital's suspicions over a number of baby deaths and collapses.
She said a "milestone" was reached in the investigation when they established criminal activity had taken place.
She said: "It was a milestone because it was shocking. And we also knew what we were about to embark on really and what we were about to take the families through.
"It wasn't lost on any of us that these families, those that had lost children were grieving for their child, for their baby. Others were coming to terms with what happened on the neonatal unit and the collapses of their children and the effects of those collapses, and we then contacted them to say we thought that was suspicious.
"I cannot begin to even think of how they felt and how they have dealt with that at that point."
She said the families involved had been supported by an individual family liaison officer.
Ms Evans said: "It is so challenging to ask for their trust in the police when their trust has been utterly shattered by a nurse, a professional who should have been looking after their baby.
"I can only thank all of the families for doing so and I do hope that we have provided them with some of the answers they wanted and they deserved after this process."
She also pointed out the "ripple" effect on the majority of the prosecution's 246 witnesses who were medical professionals at the Countess of Chester's neonatal unit.
Ms Evans said: "They are still involved in caring for babies. The impact on them personally and professionally has been huge.
"This is crushingly sad for everybody involved.
"When you're talking about tiny babies that fit into the palm of our hand, that is huge.
"And they are continuing to care for those babies on a day-to-day basis.
"Some of the witnesses in this case have returned numerous times over many months and that takes real strength and courage."