Wages will now rise by 12.4% in 2023-24, with Scottish ministers further guaranteeing increases in line with inflation until at least 2026-27.
Junior doctors in Scotland have overwhelmingly voted to accept a "record" pay offer from the Scottish Government.
The British Medical Association (BMA) had recommended its members accept the offer, which will see wages rise by 12.4% in 2023-24, with Scottish ministers further guaranteeing increases in line with inflation until at least 2026-27.
More than four in five (81.64%) of junior doctors who took part in the BMA Scotland ballot voted to accept the offer, with 71.24% of members voting.
While the result ends the threat of strike action by junior doctors in Scotland's hospitals, ministers have been warned that if they fail to live up to their commitments the union could ballot again.
The deal, which has already been accepted by junior doctors in the HCSA Scotland union, also includes a commitment from the Scottish Government to a new pay review mechanism.
Scottish Health Secretary Michael Matheson said he is "very pleased that BMA members have overwhelmingly voted to accept this record pay deal for junior doctors".
He added: "This is the single biggest investment in junior doctor pay since devolution, and maintains our commitment to make Scotland the best place in the UK for junior doctors to work and train."
Dr Chris Smith, chairman of the BMA's Scottish Junior Doctor Committee, said junior doctors had said "enough is enough" earlier this year when they voted for strike action.
But he said the pay deal from ministers at Holyrood "moves us from a position where pay restoration was a strongly held conviction within our profession to a shared goal that the Scottish Government has publicly committed to working with us to complete".
Dr Smith said: "Key to this offer, that sets it apart from what is happening elsewhere in the UK, is that the Scottish Government recognises this reality and has agreed to ongoing negotiations towards full pay restoration to 2008 levels, with an unprecedented commitment to set inflation as the floor of the pay offer at each round of negotiation.
"This structure will maintain the momentum of our campaign in Scotland for full pay restoration over the next few months and into next year."
But he warned: "If sufficient progress towards full pay restoration is not made at the next round of negotiations, or should the Scottish Government not follow through with any elements of its offer, we will not hesitate to ballot our members again and take strike action, should it be required.
"We have demonstrated our power – and no-one should be in any doubt about how strong we are as a collective or what we can deliver when we stand together."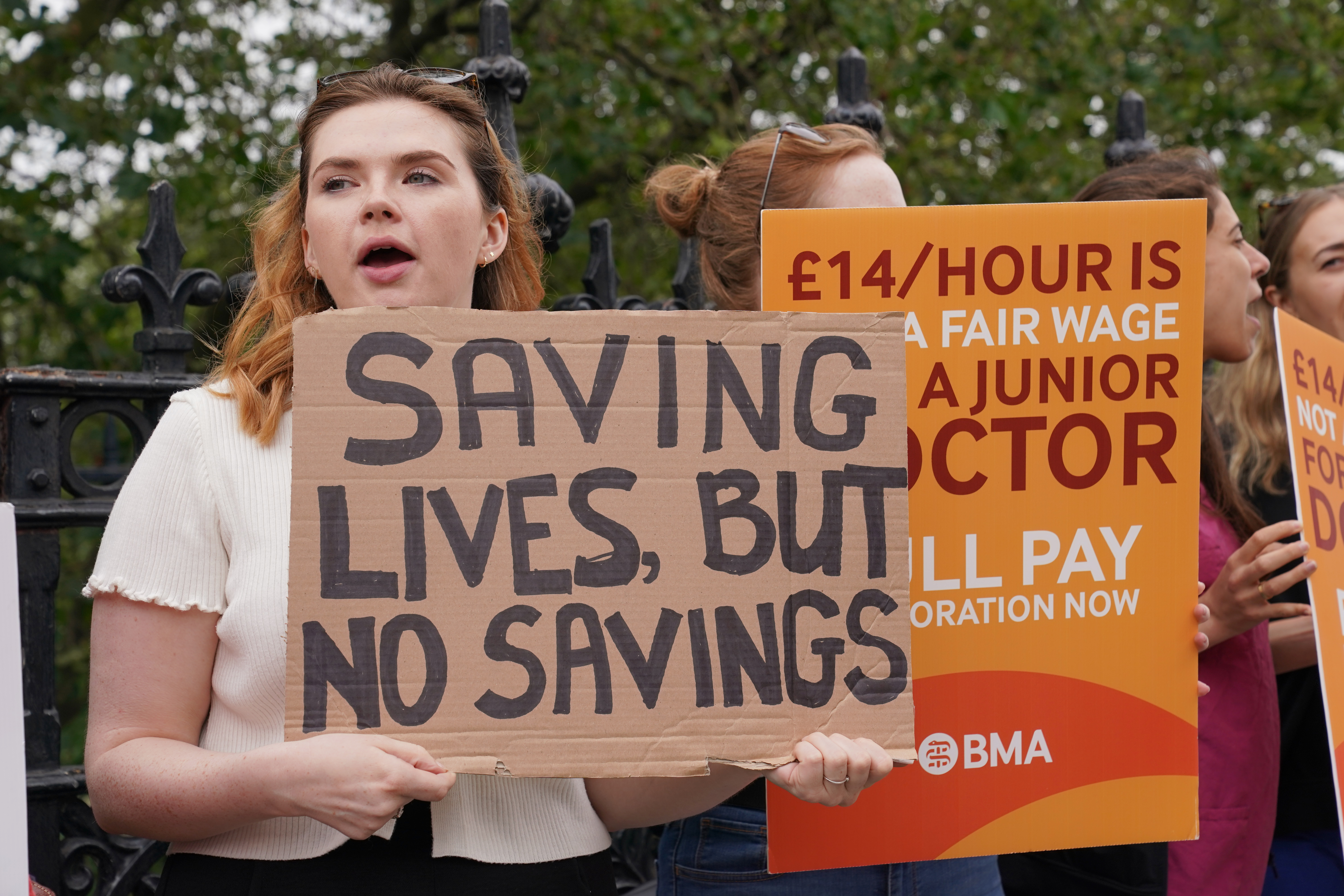 While the 12.4% uplift has been agreed for this year, Dr Smith said this is only a "start" towards reversing the 28.5% reduction in pay junior doctors have had since 2008 – adding that ministers should immediately "begin the necessary budgetary preparation" for future rises.
"A huge amount of work will be required from the Scottish Government to undo the damage the past 15 years of pay decline has caused the NHS," Dr Smith said.
"But this offer is a serious, welcome commitment to ensuring that pay for junior doctors in Scotland is restored to a fair level."
Mr Matheson added: "Due to the meaningful engagement we have had with trade unions, we have avoided any industrial action in Scotland – the only part of the UK to avoid NHS strikes.
"We will now implement this pay uplift, and will work with BMA to take forward the other aspects of the deal, including contract and pay bargaining reform."