TikTok said it has removed the videos.
The mother of murdered two-year-old James Bulger has condemned "sick" AI-generated clips of her son circulating on social media three decades after his death.
An animated version of the dead toddler discussed his abduction and murder by two 10-year-old boys in 1993, in videos shared on TikTok which James' mother Denise Fergus condemned as "disgusting" in an interview with The Mirror.
The social media app said the clips have since been removed for violating its guidelines.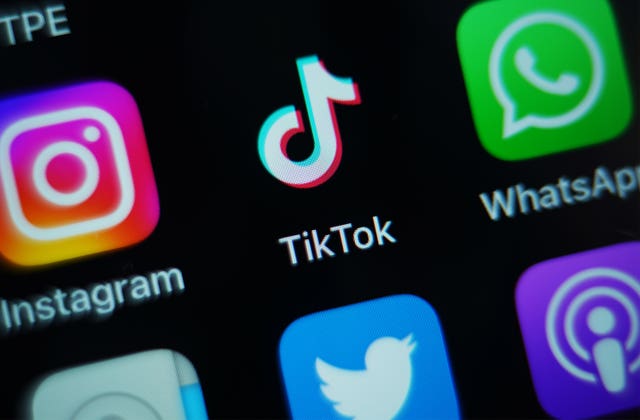 James was tortured and killed by Jon Venables and Robert Thompson after they snatched him from a shopping centre in Bootle, Merseyside, on February 12 1993.
The pair were jailed for life but released on licence with new identities in 2001.
Venables, 40, was sent back to prison in 2010 and 2017, the latter for possessing indecent images of children, and was turned down for parole in 2020.
The videos on TikTok showed animated children, including one depicting James, detailing his abduction and murder.
James' body was found on a railway line two days after his abduction and some of the animated clips reportedly showed an avatar by train tracks.
A slew of AI-generated likenesses of other missing or murdered children had also been shared on TikTok, according to reports.
Others showed Madeleine McCann, who disappeared aged three while on a holiday in Portugal in 2007; 11-year-old Rhys Jones, who was murdered in Liverpool as he walked home from school in 2007, and Peter Connelly, also known as Baby P, who died after months of abuse in 2007.
Ms Fergus, 55, told The Mirror the clips were "disgusting" and she is reportedly particularly upset by an avatar which looked like a photo of James and appeared to speak.
She told the paper: "It is one thing to tell the story, I have not got a problem with that.
"Everyone knows the story of James anyway.
"But to actually put a dead child's face, speaking about what happened to him, is ­absolutely disgusting.
"It is bringing a dead child back to life.
"It is wrong.
"To use the face and a moving mouth of a child who is no longer here, who has been brutally taken away from us, there are no words.
"I think these people must be disturbed.
"They have got to be.
"It is not just not nice for the parents to see.
"I don't think anyone at all should be able to see stuff like this.
"To see his little face moving when he is no longer here, it is disgusting.
"It all should be taken down and stopped.
"It is not fair on the people who have lost children, or lost anyone.
"We are not just saying take James down, we are saying take it all down.
"It is beyond sick.
"Who can sit there and think of such a thing?"
Ms Fergus' husband Stuart reportedly contacted one produce of the animated videos, who appeared to be in the Philippines, and asked for the videos to be removed.
The Mirror reported that the clips were often voiced in ­American accents, and also had Spanish and French versions.
A TikTok spokesperson said: "We want TikTok to be a welcoming place for everyone, and there is no place on our platform for disturbing content of this nature.
"Our community guidelines are clear that we do not allow synthetic media that contains the likeness of a young person.
"We continue to remove content of this nature as we find it."