The 10-month-old was the victim of a 'culture of cruelty', a judge said.
The mother of a murdered 10-month-old boy "failed to face up" to clear signs of abuse at the hands of his stepfather, a judge said.
Gemma Barton "did nothing" to protect Jacob Crouch from abuse at the hands of her stepfather, Craig Crouch, Mr Justice Kerr said while sentencing her on Friday.
Barton, 33, was jailed for 10 years for causing or allowing Jacob's death and a count of child cruelty at Derby Crown Court, while Crouch, 39, was jailed for life with a minimum term of 28 years.
The judge said that while he accepted Barton was the victim of domestic abuse at the hands of "domineering, aggressive, boastful and arrogant" Crouch, she did not stop his abuse of Jacob out of "misplaced affection".
He said: "You, Miss Barton, noticed the bruises and did nothing to protect him from suffering these injuries.
"You either knew or should have known the risk to Jacob from Mr Crouch, and did nothing to protect him from it.
"I am sure you knew that Jacob's plight was serious. You failed to take such steps that you reasonably should have been expected to have undertaken.
"The evidence was there to see, but you failed to face up to it."
Barton wept throughout the sentencing hearing, which was told Jacob would have survived his multiple injuries had she or Crouch sought medical help sooner.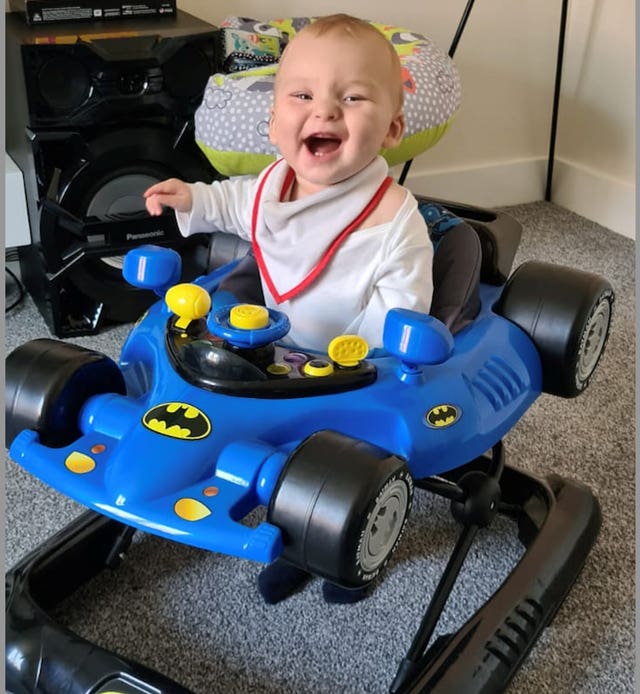 Instead, Jacob was left to die from a fatal infection resulting from a traumatic bowel injury caused by Crouch, who was also found guilty of three counts of child cruelty.
Jacob also had 39 rib fractures, 19 visible bruises and multiple internal injuries, sustained at the family home in Linton, Derbyshire, in the months and weeks prior to his death.
Mr Justice Kerr said Crouch had caused "acute physical and mental suffering" on the youngster, who endured a "culture of cruelty".
Speaking outside Derby Crown Court following the sentencing, Detective Inspector Paul Bullock, of the East Midlands Special Operations Unit, said the case was "particularly harrowing".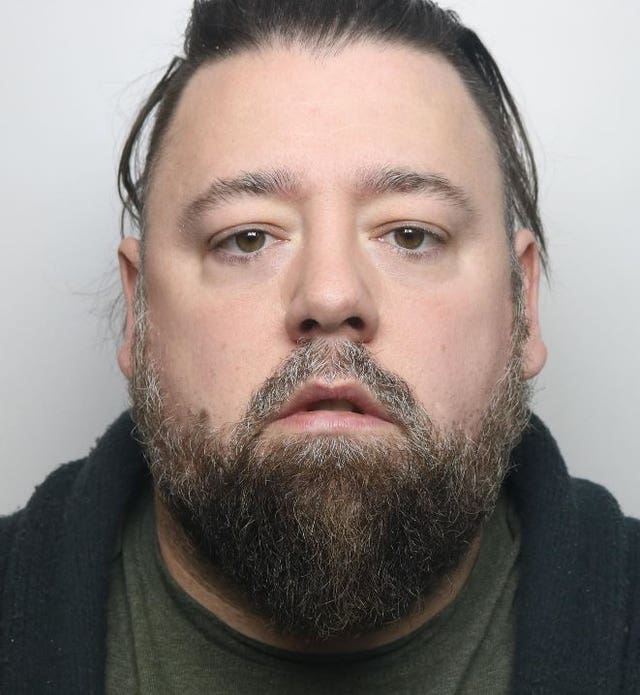 He said: "While no sentence can bring Jacob back, we hope today's sentence brings the families some closure on what has been a horrific two-and-a-half years.
"I'd like to thank them for the respectful and dignified manner in which they have conducted themselves throughout the trial.
"Our condolences remain with them.
"I'd also like to thank everyone who has been involved in this particularly harrowing case.
"They have all helped secure justice for Jacob in a compassionate, professional and diligent manner that has meant a dangerous individual can cause no further harm."
As well as being jailed for life for murder, Crouch was given concurrent eight-year, six-year and one-year sentences for three counts of child cruelty.
Andrew Baxter, Deputy Chief Crown Prosecutor at Crown Prosecution Service East Midlands, said: "Gemma Barton and Craig Crouch were Jacob's parents. Their role was to keep him safe and care for him.
"Tragically his life was cut short by violence and abuse. Jacob's short life was one of pain and suffering, all the result of these defendants' intolerance of his basic needs and Craig Crouch's inexplicable desire for 'discipline'.
"Both of them completely neglected their legal and moral duty to protect a child in their care.
"Instead of nurturing Jacob, Crouch murdered him and Barton knew what was happening but did nothing to protect him from harm.
"The fact they behaved in this way towards a child so young makes their conduct all the more horrifying.
"Today's sentences are a reflection on that violent behaviour and their callous disregard for the wellbeing of anyone other than themselves.
"Everyone who has been involved in this case has been deeply moved by the tragic circumstances of Jacob's death and his home life leading up to it.
"Our thoughts and sympathies are with Jacob's remaining family and loved ones and everyone affected by Barton and Crouch's actions."
An NSPCC spokesperson said: "The trial of Jacob Crouch's mother and stepfather revealed shocking and deeply upsetting details of child abuse.
"Jacob's short life was marked by sustained cruelty and violence, and our hearts go out to his wider family and the community where this terrible crime took place.
"Jacob was one of 36 children who died in England following abuse and maltreatment at home in 2020.
"For large parts of the year, due to lockdowns, children were cut off from their usual support systems and the wider community, making those at risk of abuse more vulnerable to serious harm.
"We would urge anyone who has concerns for a child's safety to contact the relevant authorities or the NSPCC Helpline, which provides free and confidential help and advice."