Musician Peter Gabriel, with whom she worked closely, described her as 'an extraordinary talent'.
Mourners on both sides of the Irish Sea gathered to pay their respects to Sinead O'Connor on Thursday.
Hundreds of people gathered at the London Irish Centre, in North London, for an evening celebrating the Nothing Compares 2 U singer's life and music.
Famous members of the Irish diaspora from comedian Sharon Horgan to DJ Annie Mac attended the event.
Attendees were treated to a reading of one of O'Connor's letters by actress Lisa Dwan, as well as a rendition of Take Me To Church, led by comedian Aisling Bea.
Irish singer Moncrieff said it was "really special" to be at the event.
"It was really special just to be a part of it," he said.
"To be around people who knew Sinead and were a part of her life was just a privilege.
"I'm an artist from Waterford, I moved to London a few years ago.
"Just to be in that room, in that energy, to celebrate someone so important in Irish culture and the history of Ireland, and Irish music, I wouldn't have missed it."
Blanid Lynn, from Northern Ireland, said that the event was "amazing".
"Tonight was really amazing, Sinead was such a role model and an icon, a fantastic artist, and a voice for everyone who didn't have a voice," she said.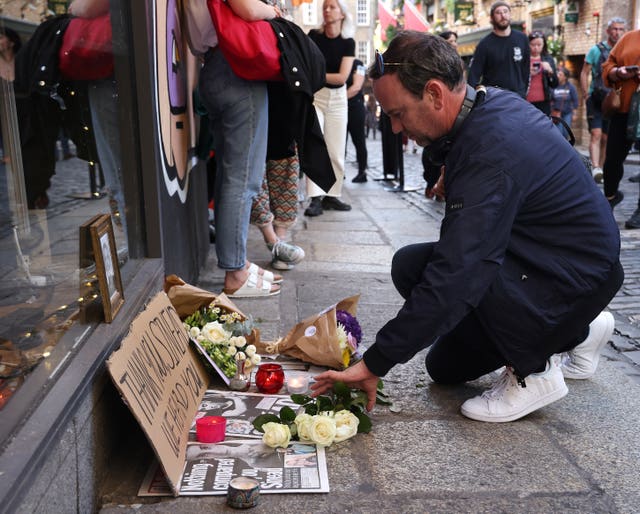 She said that one of the highlights of the evening was Aisling Bea's cover of Take Me to Church.
"The highlights for me were…Aisling Bea did a wonderful song of Sinead's, Take Me To Church – it was so full of emotion, so raw.
"And Sinead's letter to Miley Cyrus, it was great hearing Sinead's voice in the room."
Musician Niall Jackson, from Dublin, said that the singer was a "legendary" woman.
"A legendary woman, and I know that gets thrown around way too much," he said.
"And I know that the media didn't treat her overly well when she was alive.
"But hopefully now we get to judge her in what she's done, and what she's said, and like I said I think she has always been correct."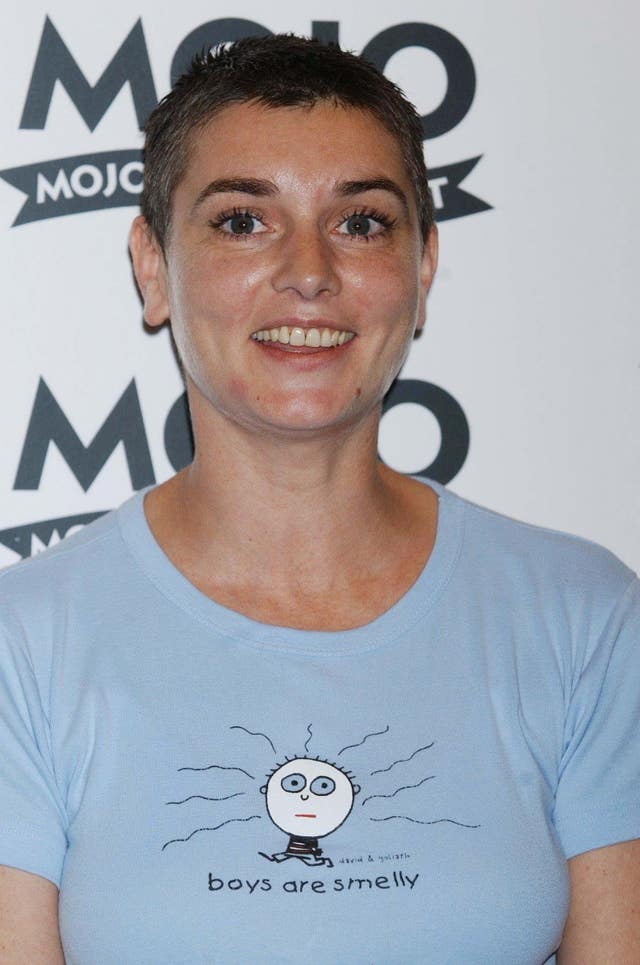 Meanwhile in Dublin, dozens of people gathered outside the Wall of Fame to pay their respects to the "beautiful soul" of O'Connor.
Those gathered in Temple Bar spoke about the influence her music had on their lives, and called for her death to "light an absolute fire under all of us" to tackle how mental health and children are treated in Ireland.
On X, formerly Twitter, Irish rock band U2 paid tribute to the singer.
"Touch these eyes with a broken smile, Touch my mouth with your furrowed brow, Lift my heart, heal my shame , Lead me into rest again .. Heroine.. Rest In Peace Sinéad," they wrote.
Musician Peter Gabriel, with whom she worked closely, described her as "an extraordinary talent".
He said: "She could move us with a candour and a passion with which so many people connected. The path she chose was always difficult and uncompromising but at every turn she would show her spirit and her courage.
"I feel lucky to have had the chance to work with her."
Fellow Irish singer Christy Moore described her as "our warrior woman – fearless yet fragile".
American singer P!nk paid tribute with a version of Nothing Compares 2 U alongside Brandi Carlile during a performance in Cincinnati with the same song performed by England's Barmy Army trumpeter Simon Finch at the fifth Ashes Test against Australia at The Oval.
O'Connor died on Thursday aged 56.
The Grammy-winning singer, originally from Dublin, was found unresponsive at a home in south London on Wednesday.
Politicians, musicians, actors and charities from across the world have paid tribute to O'Connor for her contributions to the music industry and raising awareness of social issues.
She made headlines in 1992 when she tore up a photo of Pope John Paul II on US TV show Saturday Night Live, sparking a ferocious backlash.
The musician, who spent time in a notorious Magdalene laundry, set up to house "fallen women", frequently spoke out about the child abuse scandal in the Catholic Church.