Funerals for the two best friends will be held on Thursday in Dublin and Co Monaghan.
Hundreds of people have formed a guard of honour in Clones for 16-year-old Dlava Mohamed, one of two teenagers killed in a car crash while travelling to a Debs ball in Co Monaghan.
Members of the community gathered in the town square as the hearse brought the body of Dlava, who had just completed her Junior Cert, to her family home on Wednesday evening.
The white coffin was then carried back out of the family home and is expected to be brought back on Thursday morning ahead of a funeral service in Dublin.
Women stood at the door of the family home and sang a lament as those gathered along the town's streets stood in silence.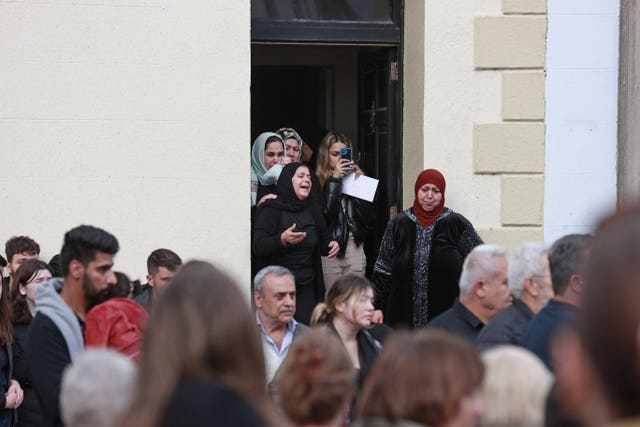 There was a similar show of support and grief in the town late on Tuesday night for Kiea McCann, 17, who also died after the car they had been travelling in veered off the road and hit a tree.
As the body of Kiea was brought home to Clones, the hearse paused for a moment outside Dlava's family home.
A funeral mass for Kiea will be held at Sacred Heart Chapel in Clones at 2pm on Thursday.
She will later be laid to rest in Mount St Oliver's Cemetery in the town.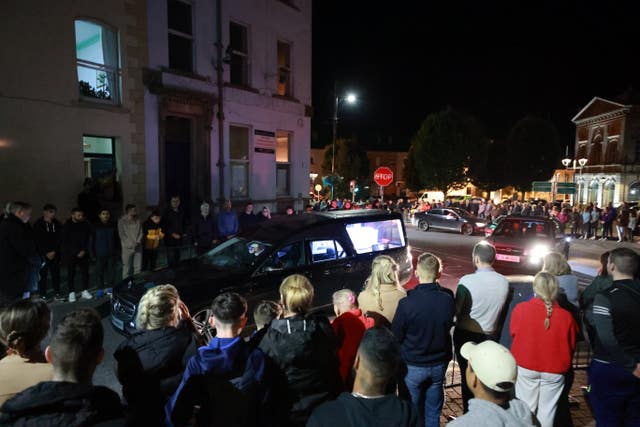 A funeral will be held for Dlava at Clonskeagh Mosque in Dublin on Thursday afternoon, and she will be laid to rest later in the day at Newcastle Muslim Cemetery in Dublin.
The principal of the teenagers' secondary school said the girls had been "best friends" since Dlava arrived in Clones as part of a resettlement programme for Syrians.
"Dlava was always smiling, she was gorgeous, so loyal and bubbly, and she was always very happy," Largy College principal Sharon Magennis told RTE Radio.
"She really had a goodness and she was just full of energy."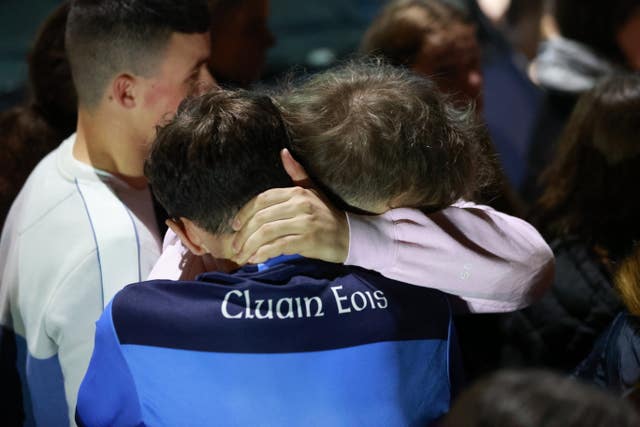 Ms Magennis said Kiea had completed the Leaving Certificate Applied programme and was "pleasant and courteous".
"She had a great love of children and she had hoped to go on to study childcare at third level, and now that is a dream that will just not be realised.
"We're just heartbroken at this time. Words can't describe how our school, our community of Clones is feeling at this time."
The victims' families were said to be "hugely devastated" and suffering from shock in the aftermath of the crash, in which the three other occupants of the car were injured.
An 18-year-old woman is in a critical but stable condition at Cavan General Hospital, while a 60-year-old man remains in a critical condition at Belfast's Royal Victoria Hospital.
An 18-year-old man suffered non life-threatening injuries.
The scene on the N54 Clones to Smithborough road at Legnakelly was closed to allow for a forensic examination of the scene but has since reopened.
Superintendent Patrick O'Connell said members of the victims' families visited the scene on Monday night.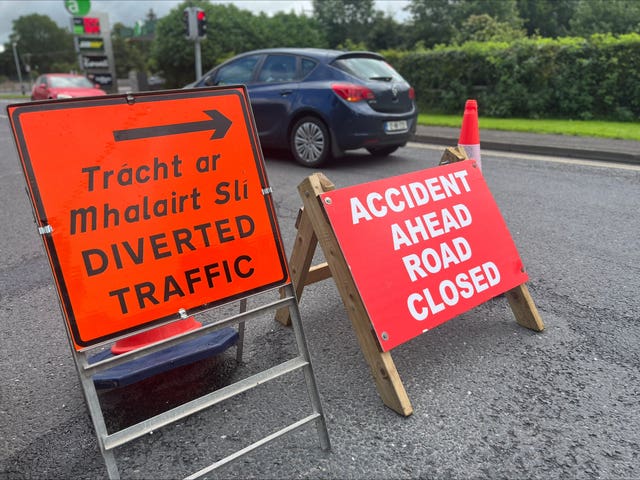 "(They are) suffering from shock and trauma. They were at the scene last night, so they're trying to deal with the whole aftermath of that, and we're there to try and support them," he said.
Mr O'Connell added that gardai and the victims' relatives were "eternally grateful" to members of the public who stopped to offer their help at the scene of the crash.
He also thanked the "brilliant" emergency services who attended the "harrowing scene" on Monday night.
A senior investigating officer has been appointed to the case, which is being directed from Monaghan Garda Station.
Gardai are appealing to people who witnessed the incident which took place at 6.45pm on Monday, or who have footage of a stretch of the N54 between Clones and Smithborough between 6.15pm and 7pm on Monday, to get in touch with gardai.