An independent investigation found shortcomings were contributing to 'inefficient and unsafe' services.
The Health Service Executive (HSE) has apologised to people who had a bad experience with its child and adolescent mental health services (CAMHS) after a damning review found CAMHS to be "a failing system that needs a radical overhaul".
CAMHS is a specialist mental health service providing assessment and treatment for the approximately 2% of young people experiencing moderate or severe mental illness up to the age of 18.
In a report published on Wednesday, the Mental Health Commission said CAMHS needed urgent regulation due to a lack of effective corporate governance, gaps in risk management and inadequate staffing, which were contributing to "inefficient and unsafe" services.
The commission said it cannot assure parents that all children in Ireland currently have access to safe and effective mental health services under CAMHS.
The review said it appears the rights of many children with mental illness in Ireland are being breached through long waiting lists, "lost" cases, lack of emergency services and lack of capacity for therapeutic interventions.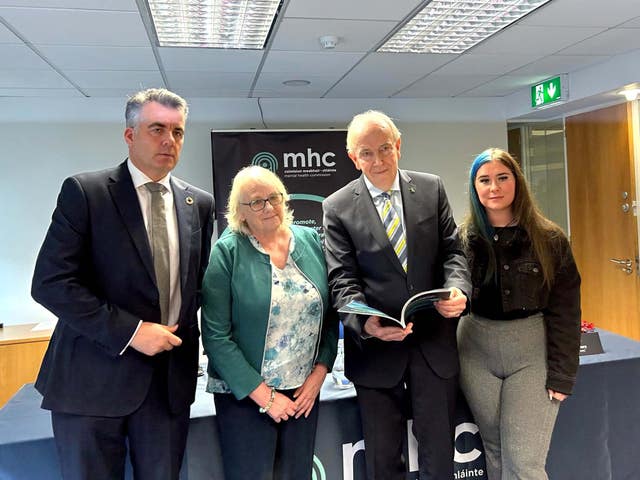 Welcoming the publication of the report, the HSE said it knows there is "inconsistency across the country", which must be addressed in continuous improvement plans.
It said: "We acknowledge the real concerns the report raises in areas such as service delivery, staffing and governance as well as specific concerns regarding children and young people in the care of CAMHS.
"We are genuinely sorry for anyone who has had a bad experience of our services."
The HSE also said: "It is the responsibility of all in the HSE management, medical, nursing, allied health professionals and administrative staff to work together and change if we are to make services more responsive in both access and quality of outcome."
HSE chief operations officer Damien McCallion said the organisation has a programme of work to address the issues raised in the report.
"We know improvements still need to be made and we are determined now to make substantial changes and improvements in the mental health services provided in Ireland to children and adolescents."
The HSE said it is establishing a national office to progressing a new child and youth mental health service improvement programme.
The health service is appointing a national lead and a national clinical lead for youth mental health to lead this office.
The HSE said it had completed a review of all open cases that had not had follow-up appointments in the previous six months, and of those who had been prescribed neuroleptic medication.
It added: "Out of an overall caseload of close to 20,000 children and young people, a total of 576 open cases were identified.
"We have contacted all of these, ensured they are receiving appropriate care and we have not identified harm caused to any of these individuals."