Transport Secretary Grant Shapps has conceded Britain's transport network cannot cope with the extreme heat.
19 July 2022
The UK experienced its warmest night on record on Monday as the extreme heat saw temperatures remaining in the mid-20s.
It comes as a high of 40C is predicted for Tuesday, amid growing travel chaos.
Transport Secretary Grant Shapps has conceded the UK's transport network cannot cope with the extreme heat.
The Met Office tweeted: "It has provisionally been the warmest night on record in the UK.
"Temperatures didn't fall below 25C in places, exceeding the previous highest daily minimum record of 23.9C, recorded in Brighton on 3rd August 1990."
As the heatwave continues, Mr Shapps told people to "apply common sense" and "depending on the nature of your journey and reason for it, you might want to consider rearranging your day around it".
He told BBC Breakfast: "We've seen a considerable amount of travel disruption. We're probably going to see the hottest day ever in the UK recorded today, and infrastructure, much of it built in Victorian times, just wasn't built to withstand this type of temperature – and it will be many years before we can replace infrastructure with the kind of infrastructure that could, because the temperatures are so extreme."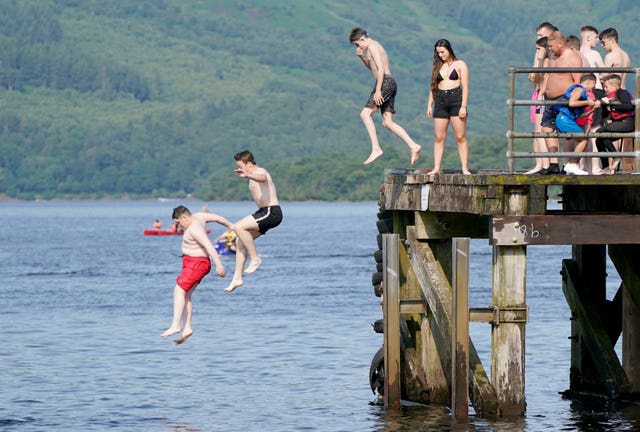 Asked if the transport system can cope with the weather, he said: "The simple answer at the moment is no.
"Where those tracks are 40 degrees in the air, on the ground that could be 50, 60, 70 and more, so you get a severe danger of tracks buckling. What we can't have is trains running over those and a terrible derailing.
"We've got to be very cautious and conscious of that, which is why there's reduced speeds on large parts of the network."