Powersharing is in deadlock due to a DUP boycott in protest at the Northern Ireland Protocol.
04 January 2023
The Northern Ireland Secretary has invited Stormont leaders to engage in fresh talks ahead of a looming election deadline in the region.
Chris Heaton-Harris has asked the main parties to attend a meeting next Wednesday.
Mr Heaton-Harris convened similar round table discussions with the parties last month as he moved to intensify efforts to resolve the current powersharing deadlock at Stormont.
Prime Minister Rishi Sunak also travelled to Belfast last month to discuss the political logjam with Stormont leaders.
Devolution has been in flux since February when the DUP withdrew its first minister from the ministerial executive in protest at Brexit's Northern Ireland Protocol.
If a new executive is not formed by January 19, the Government assumes a legal responsibility to call a snap Assembly election by April 13.
Irish premier Leo Varadkar, who was reappointed as taoiseach for a second term last month, is due to visit Northern Ireland before the deadline.
Talks between the UK and EU to resolve the impasse over the contentious trading protocol are continuing with both sides continuing to insist a deal is possible.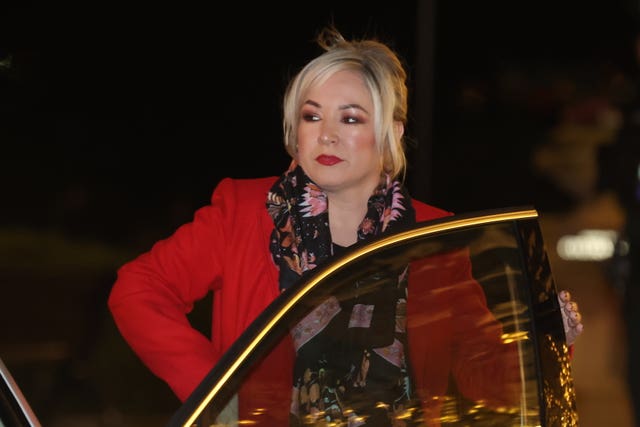 The DUP has made clear it will not allow a return to powersharing until radical changes to the protocol are delivered.
The region's largest unionist party has blocked the formation of a new administration following May's Assembly election and prevented the Assembly meeting to conduct legislative business as part of its protest over the Irish Sea trading arrangements.
It claims the protocol has undermined Northern Ireland's place within the United Kingdom by creating economic barriers on trade entering the region from Great Britain.
Mr Heaton-Harris has cut the pay of MLAs by 27.5% to reflect the fact they are currently not doing their jobs as legislators.