The birthday of the popular wizard known for his lightning scar and glasses falls on July 31.
Harry Potter superfans have spoken about the "magical" ways the wizarding world has allowed them to "relive childhood memories", as they celebrate the character's birthday with movie marathons, outfits and "butterbeer".
The birthday of the popular wizard, known for his lightning scar and glasses, falls on July 31, and superfans across the UK have shared their excitement about the big day and what first drew them to JK Rowling's creation.
It is 26 years since the the first book in the series, Harry Potter And The Philosopher's Stone, was released, but 24-year-old mother Crystal Eve passed her love for all things Potter to her five-year-old daughter Blair Drysdale.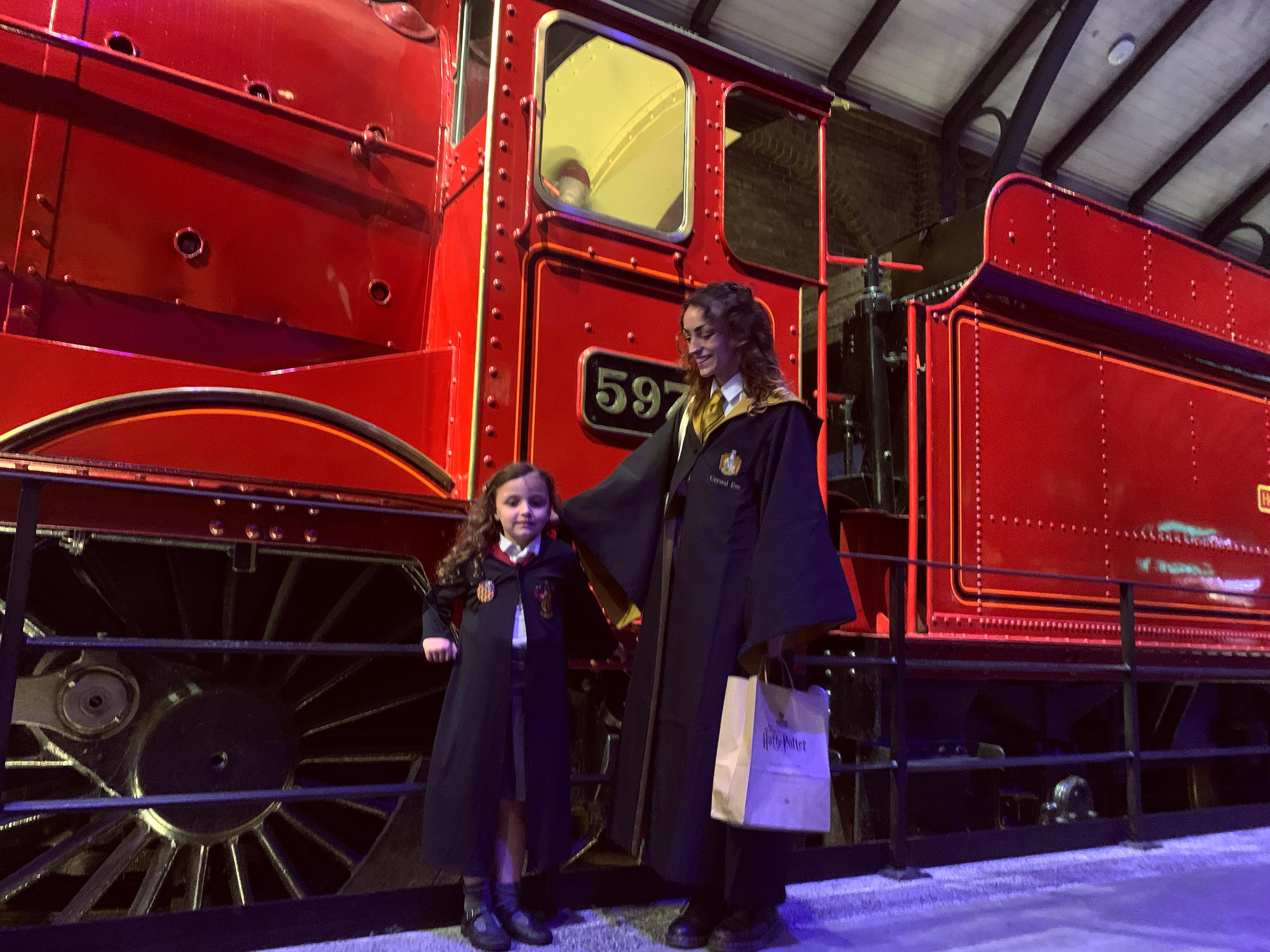 The pair, who live in Clacton, Essex, will spend July 31 "playing Harry Potter and dressing up and probably taking some mandatory photos".
They recently visited Harry Potter Studios, as a fifth birthday treat for Blair, and said they had a "really, really good time" including drinking butterbeer – a sweet drink from the Wizarding World which has since inspired real-world beverages.
"Mummy and Tom (Blair's stepfather) had some butterbeer, but I didn't want to try some, except the cream," Blair told the PA news agency.
"I pulled up some mandrakes, I made a friend there and I got a puffskein.
"I also got Harry Potter birthday badges."
Ms Eve – who has been a fan since she was a child and last went to Harry Potter Studios when she was 12 – added that the "trigger" for the visit was the release of the Hogwarts Legacy game.
"Blair really enjoyed watching me play it and then ended up developing her own little love for Harry Potter and it just unfolded from there," she told PA.
"I'm getting to relive my childhood memories through her, which is quite lovely."
She said she has always been drawn to "the idea of this alternative place" and was particularly enamoured with the robes worn by the characters in the movie series.
"I was only about four when the Chamber Of Secrets film came out and I would sit there with a blanket over my shoulders… and would pretend I was in the films when I was at school," she said.
The room in the family's household which has the most Harry Potter items is Blair's bedroom.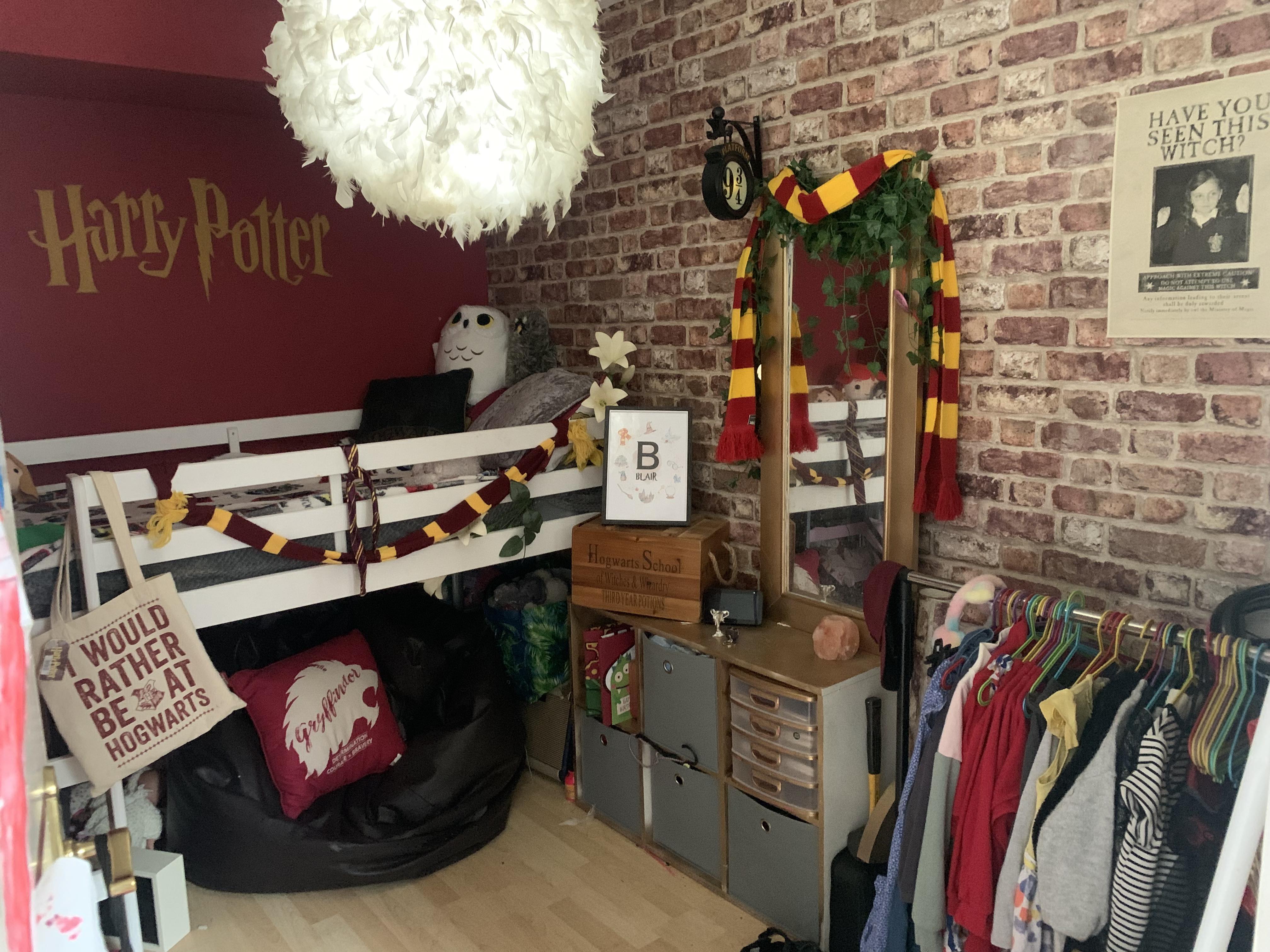 She was surprised with the decorated room – which contains numerous gifted or DIYed items – on July 12 – her fifth birthday.
"I put a post out on a Facebook page for Tendring primary recycling scheme and I explained Blair's love for Harry Potter and if anyone had any old Harry Potter stuff that they didn't want any more," Ms Eve said.
"We were gifted items like a sorting hat, a nine-and-three-quarters light, Harry and Hermione teddies, a Hogwarts pillow and blanket, and I found things in charity shops."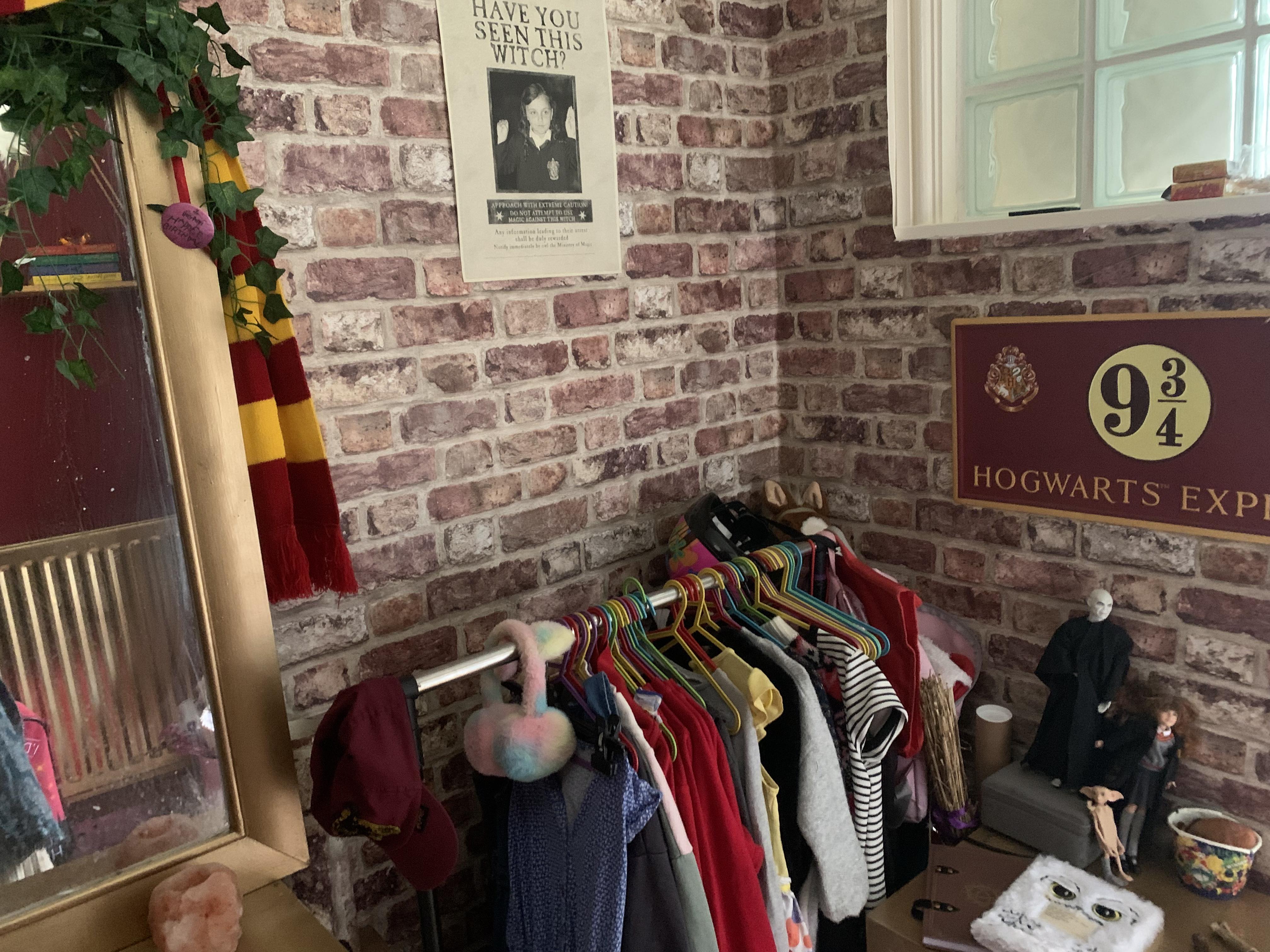 Blair added: "The sorting hat is my favourite."
Ms Eve said: "There's going to be a new Harry Potter TV series coming out and I had the movies when I was growing up and I think that's really nice, because it means there's a whole new generation that's going to experience this."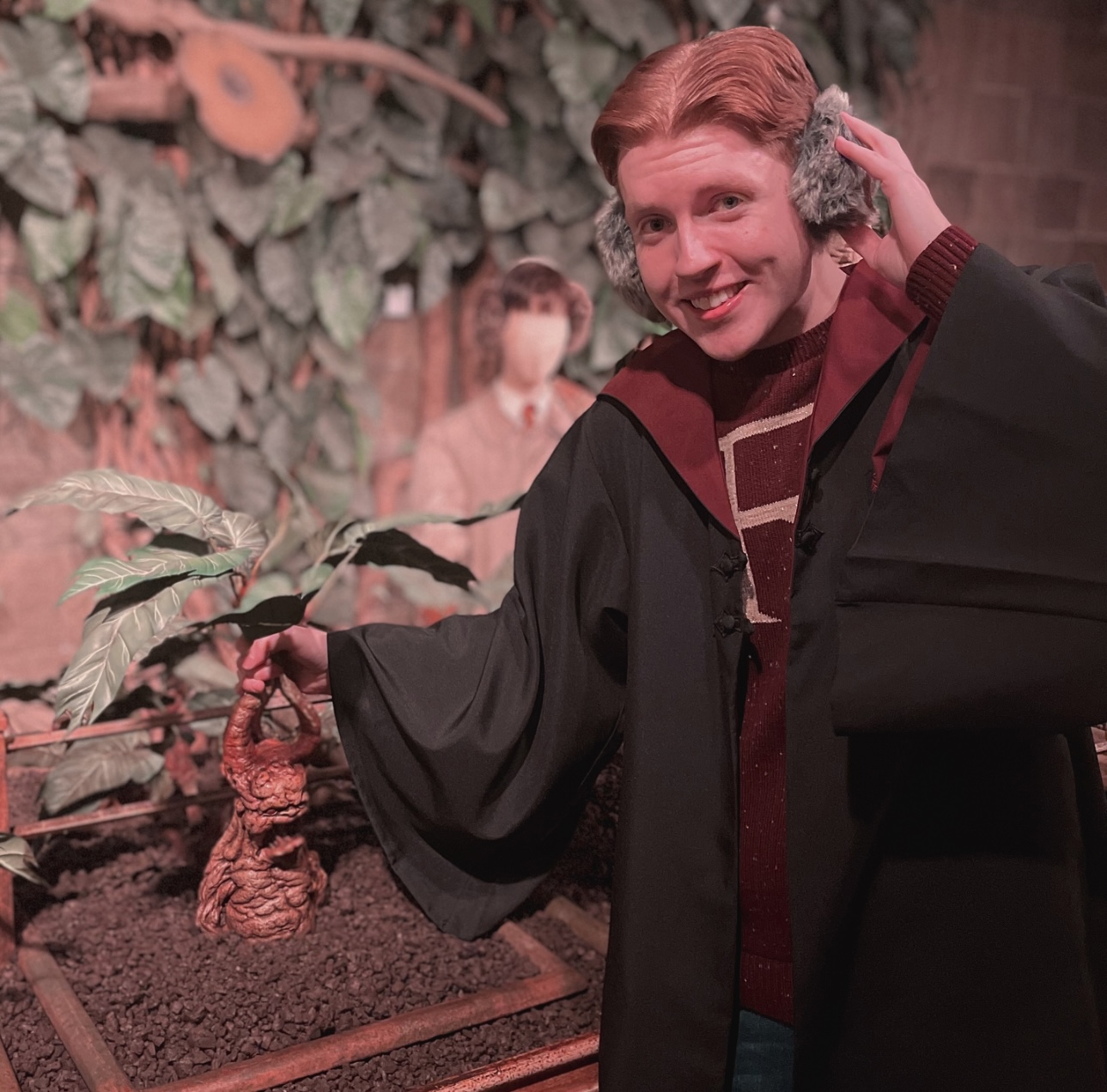 Danny Dawkins, based in Kent, has been a fan since he was around seven and said his first time reading one of the books from the series was a "magical experience".
"I remember walking to HMV here in the UK and picking up the Half Blood Prince book, and reading that book for the first time was such a magical experience," the 21-year-old customer services manager told PA.
"My time in school wasn't the greatest – I was that sort of nerdy red-headed kid in the corner and Harry Potter was an escape at times."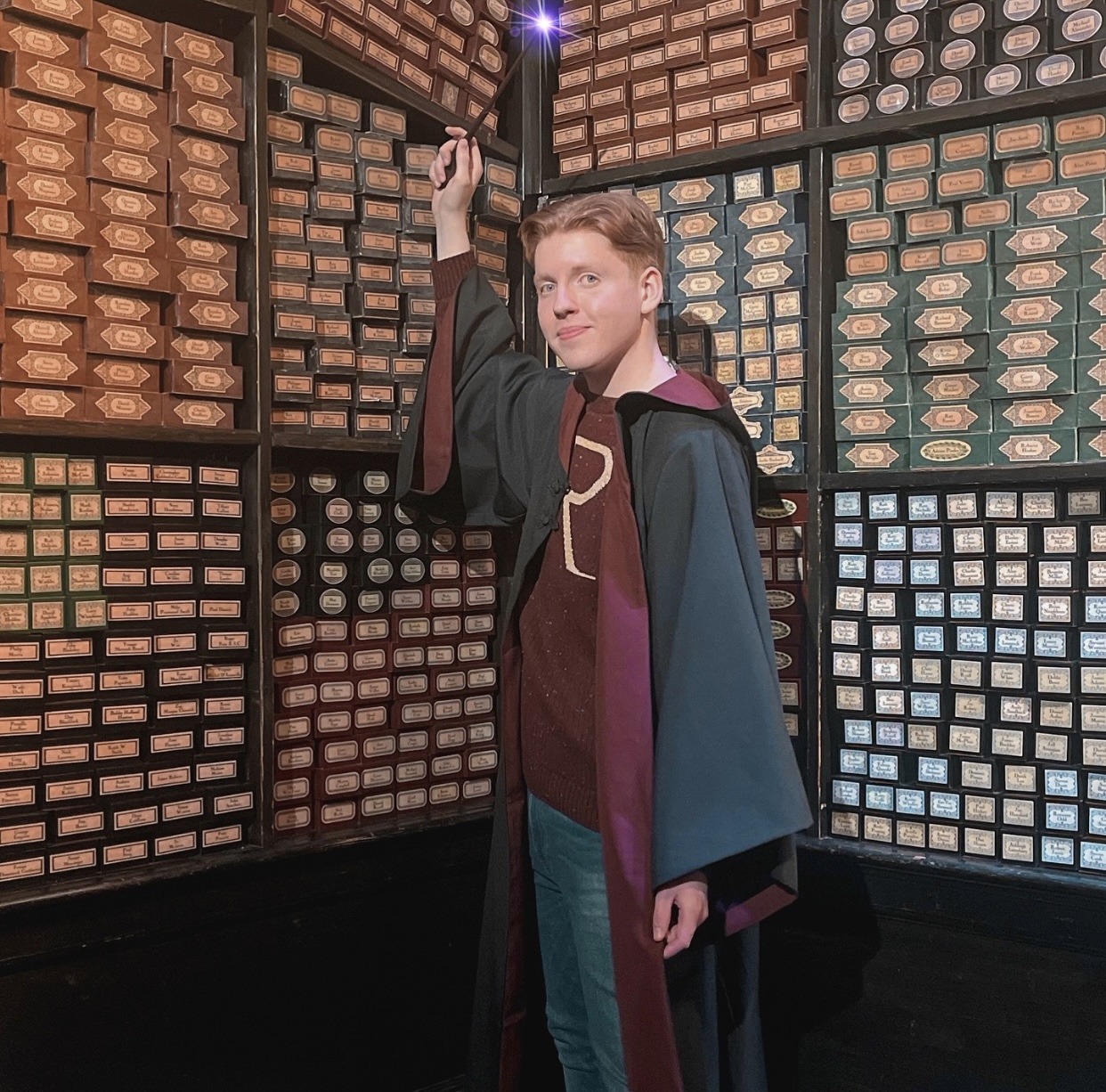 Mr Dawkins has a collection of "hundreds" of Harry Potter items including figurines, Lego, wands and books.
"My eighth birthday is the earliest memory I have of Harry Potter and I got some figurines and I was absolutely obsessed with them," he said.
"That has led to me collecting the hundreds and hundreds of pieces that I have today.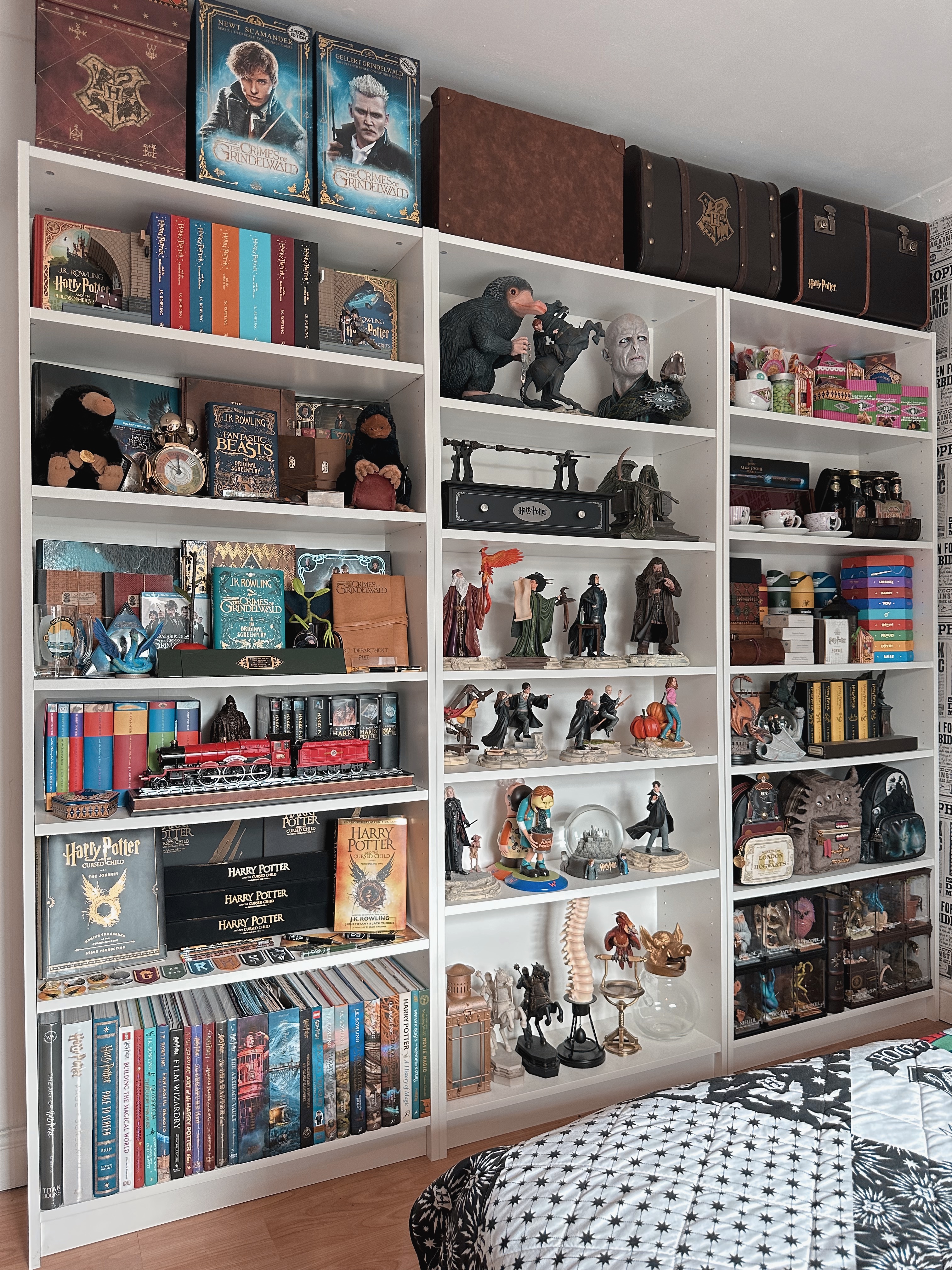 "There's one piece in particular that's made by the Noble Collection and it's a Vertebrae candle, which is one of the hardest pieces to find.
"It took me years to find because originally it was discontinued, and it was one of my best Harry Potter bargains as well because I only paid about £50 for it, when sometimes they can be sold for £4,000-£5,000."
He said he believes JK Rowling's books will "live on for hundreds of years in the same way as Shakespeare's work has".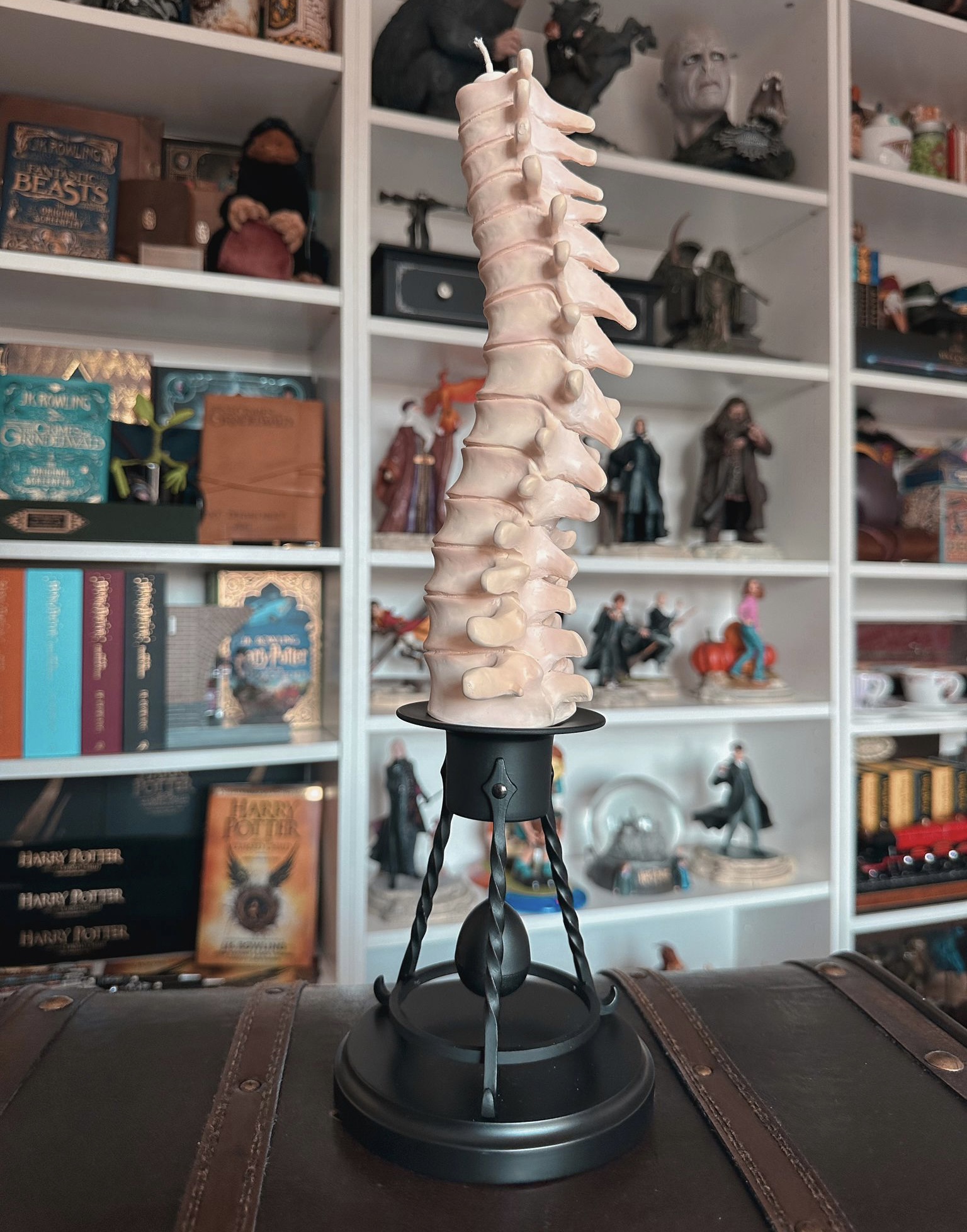 "There's something so magnetising about the first book – you read about Harry's existence and you can bring your personal experiences, perhaps if you've not had the best experience or you have, it's for everybody," he added.
"I think, in particular, there's a gravitas there that if you've had a poor upbringing or not many friends, and as humans, we want that touch and reach with people, which can be found in books or TV shows."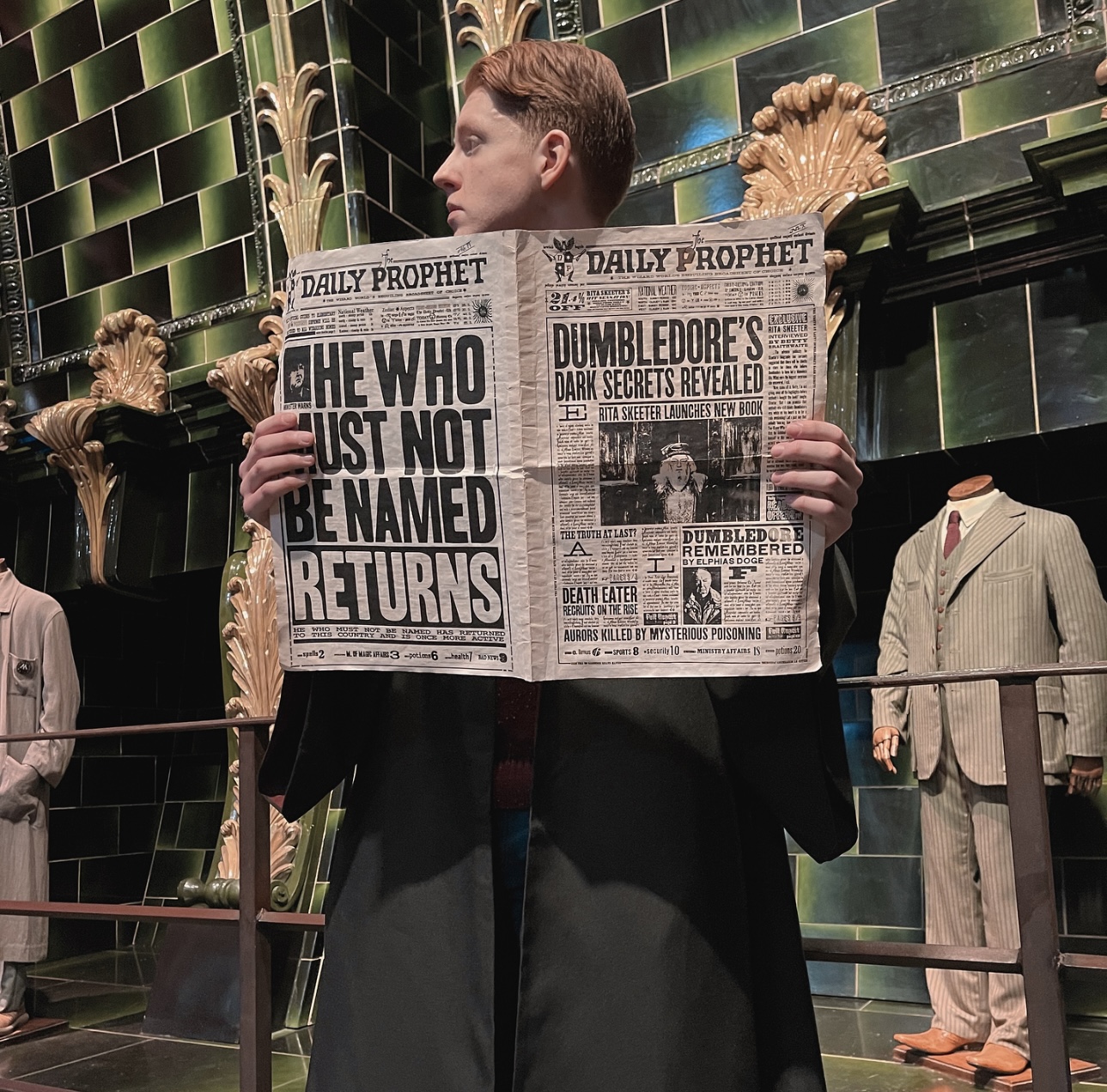 Speaking about Harry Potter's birthday, he said he plans to have a Harry Potter movie marathon.
"I'm lucky as I'm actually not working on the 31st, so it'll be a nice day off," he added.
"I will just sit back and watch the Harry Potter films and get some Harry Potter snacks, and possibly make some butterbeer."